Be Kind to Your Skin - Where to Find Natural Beauty Products in Glasgow
BY: Laura Pearson Smith |
6 May 2014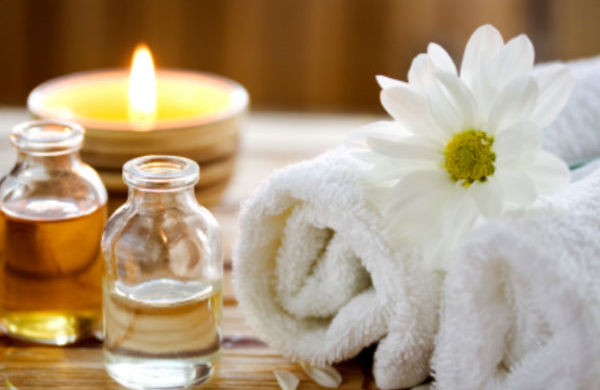 When it comes to your skin, it's important to know what you are putting on it. Natural beauty products contain no artificial fragrances, chemicals or sulphates - just ingredients found naturally. This makes them kinder to your skin and the environment, and also beneficial to your body. Products, like these can be surprisingly difficult to find however - so i've put together a guide to my trusted in favourites in Glasgow.
Beauty Kitchen - Best for Handmade
Beauty Kitchen in Glasgow's Saltmarket, has a passion for organic handmade cosmetics like no other. The husband and wife team behind it gave up their regular jobs so they could open it and work together. Everything is natural, kind to your skin and kind to the environment. They use recycled sterilised jars as packaging, and even keep their own bees to harvest their honey. They sell a range of products from body scrubs to bath melts scented to relax or revive, and all are individually priced at less than £15. If you don't want to simply purchase from their store, you can take part in a two-hour session for £40, where you will become the chef and make your own products to take home. It is such a fun and interesting experience, and is a great activity to do with friends.
Beauty Kitchen, 117 Saltmarket, Glasgow, G1 5LF. Opens 9.30am-6.30pm Thursday and Friday, and 9.30am-5.30pm on Saturday
Studio 78 Paris - Best for Natural Make-Up
Glasgow's branch of Wholefoods Market stocks a range of organic natural make-up called Studio 78 Paris. I have never seen this line in another store. It has a wide range of products and colours, and all items contain 99%-100% natural ingredients certified by EcoCert (organic certification organisation). Prices range from £14 for an eyeliner pencil, to £27 for their bronzing powder and £32 for their foundation. The collection looks very stylish with its monochrome packaging, so would be an excellent gift for those who are environmentally conscious or have sensitive skin.
Wholefoods Market, 124-134 Fenwick Road, Giffnock, G46 6XN. Opens 8am-9pm Daily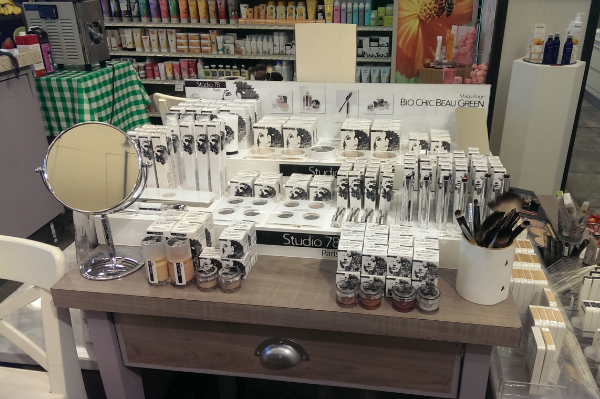 Arran Aromatics - Natural and Recycled
Scottish brand Arran Aromatics is crafted on the Isle of Arran, and stocked in their boutiques in Glasgow city centre's Princes Square and Silverburn shopping centre on the Southside. They have a natural and beautifully scented range of bath and shower products called Pure. All contain the organic essential oils of lemon, orange and geranium along with the likes of seaweed extract and natural sea salt. They use recycled bottles, and any cardboard used is from sustainable forests. Prices start at just £0.85p for the soap. Bargain for natural beauty products!
Arran Aromatics, Princes Square, 48 Buchanan Street, Glasgow, G1 3JN. Opens 10am-7pm Monday to Friday, 9am-6pm on Saturday, and 11am-5pm on Sunday
Where do you find natural beauty products in #Glasgow? @GrouponGuideUK #grouponguide
____
Check out our deals for beauty in Glasgow.
BY: Laura Pearson Smith
Laura Pearson-Smith is from Glasgow's Southside. She is a lover of luxury, yummy food and all things pretty. She founded, and is editor of luxury travel online magazine Stylecation, and blogs at her own lifestyle blog A Life With Frills. She has written countless fashion, beauty and travel articles for various publications including The Huffington Post. If you want to know the best Chinese restaurant in Glasgow, where to get a vintage Chanel handbag or the city's best facial, she's your girl.