Belfast Homeware Haunts
BY: Gemma-Louise Bond |
13 May 2014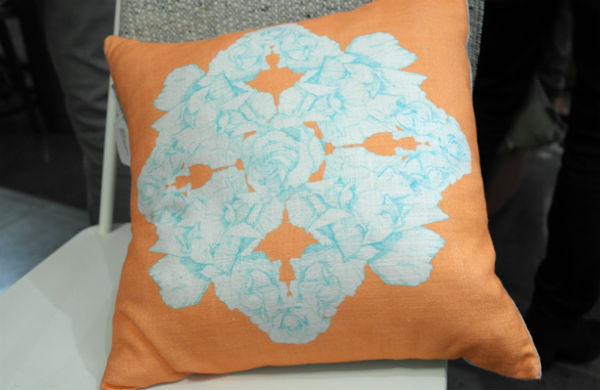 Whether it's cushions or candles, interior design and home wares are a hot commodity at the moment. It seems that everyone is looking for the perfect statement piece or lamp to jazz up a boring space. Belfast is awash with retailers where you can buy interesting pieces rather than just sticking to the usual department stores. Here's my favourite interior picks in Belfast.
Maven
Recently opened, Maven is a new type of store for Belfast. The location - the historic Reid Memorial Hall - is a beautiful juxtaposition to the funky design pieces for sale. Owned by sisters Patricia and Catherine, the store houses pieces from brands which are frequently hard to find. Many interior stores stock very expensive and inaccessible items but Maven's attitude is that everyone deserves a piece of something gorgeous in their home. From the Irish floral-patterned abigail*ryan pieces to colourful NooDoll stationary, everything in Maven is cost effective. Make sure to check out their own-brand scented candles (my favourite one is 'Cosy') and organic soaps which make fabulous presents from Saint Maren.
The gorgeous sisters also run the interior design side of their business from upstairs so pay them a visit to if you want some redecorating done. Check out examples of some of the spaces they have re-vamped on their website.
Maven, Reid Memorial Hall, 4A Maryville Avenue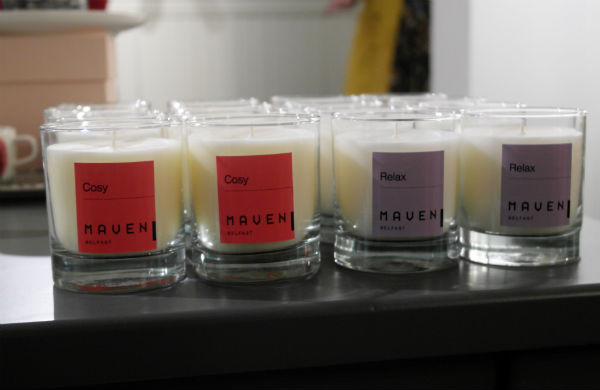 Refound
Refound is located close to Belfast City Hall and was started in 2010. Brainchild of art history major turned marketing guru, Jill O'Neill, Refound takes pieces of vintage furniture and breathes new life into them. From chairs to amazingly functional pieces such as a table that was modified to sink an iPad into it, Refound can upcycle pieces you currently own to match a new interior. Jill has a number of designers working for her and they all create very different styles of furniture that would look cool in any home as a focal point. I think the concept behind Refound is brilliant as the piece will truly be one of a kind. Check out their online shop to see pieces that they currently have but remember once they are gone, they are gone!
Refound, 1st Floor, 7 Wellington Place
Bedeck
Iconic Belfast interior shop Equinox recently shut its doors on the city centre premises but fear not, it has returned. Purchased by the Bedeck group, the Lisburn Road interior shop now holds an amalgamation of brands from both companies. Bedeck in itself is always a great store to go to when you're looking for bed linen and towels, but now you browse the Equinox stock while you're there. I took a particular liking to the Joules bed spreads and the cutest piggy banks from Ritzenhoff. From the most refined to the funkiest of homes, the store really caters for varying tastes. It's well worth a visit.
Bedeck with Equinox, 456 Lisburn Road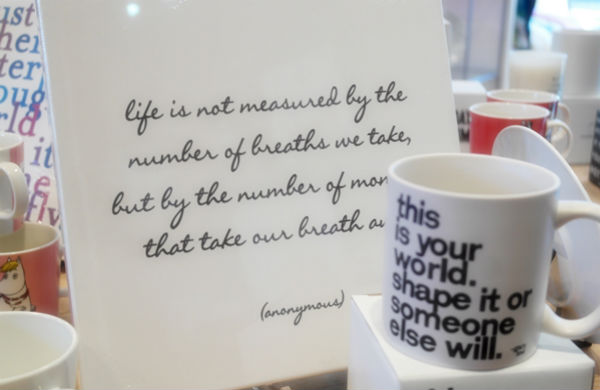 Something Different
If the above three retailers aren't exactly what you are looking for you could always try the store Something Different by Action Cancer. When pieces are donated to the charity Action Cancer, Something Different houses the more kooky or interesting bits. They always have amazing tables and sideboards which would jazz up a hall or corner.
Something Different by Action Cancer, 168 Lisburn Road
Related Articles
Belfast's Growing Local Designer Scene
Out of Town Shopping: 3 of the Best Belfast Shopping Centres
____
Check out our deals for home accessories in Belfast.
BY: Gemma-Louise Bond
Lifestyle blogger student in search of inspiration, lipstick, shoes, a fabulous meal and exploring the city I was born in and love. Connect with Gemma-Louise via her blog www.thatbelfastgirl.blogspot.com or via Twitter @GemmaLEBond