Best Sandwiches in Glasgow
BY: Laura Pearson Smith |
25 Feb 2015
Cheese and ham or cheese and pickle just doesn't come close to what we expect from our lunch break sandwiches nowadays. Sandwich-eating should be a gourmet experience that's packed with flavour and freshness. I'm going to introduce you to the top four places in Glasgow that sell the best lunch break sandwiches to go.
Where The Monkey Sleeps
Right in the middle of the city centre, on St.Vincent Street, is Where The Monkey Sleeps. This place makes the most adventurous sandwiches you can get; with some crazy names too. It was voted as having the Best Food On The Go by The Skinny magazine in 2013.
Some of the best sandwiches include the vegetarian 'Loggins' panini, which has goat's cheese, char-grilled peppers, olives, red onion, pine nuts, sun-dried tomatoes, basil, rosemary oil and balsamic. Meat lovers will adore their 'Nachthexen' bagel, containing Stornoway black pudding, chorizo, goat's cheese and tomato chutney. They also have weekly specials (which they advertise on their website) called The Kurgan. These are super-sandwiches with ultra-amazing flavour combinations.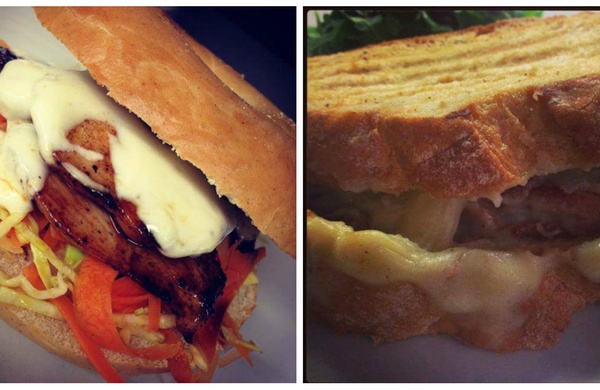 You can also order your sandwich over the phone at Where The Monkey Sleeps, so you don't have to wait when you pop in to pick it up.
Little Italy
Over in the West End, is Italian hot spot Little Italy on Byres Road. This place is always busy at lunchtime, with it being right next to Glasgow University. All their food is homemade, and they produce delicious foccacia bread.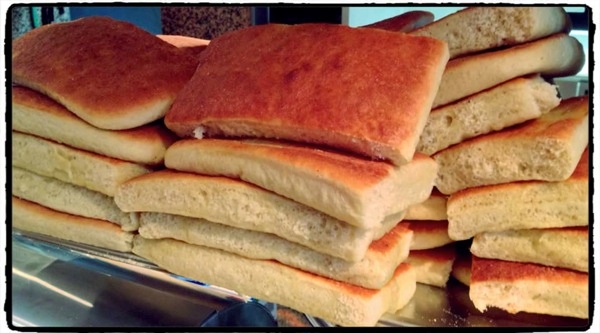 Their hot foccacia sandwiches are amazing, especially the ham and mushroom. It also contains mozzarella cheese and fresh basil, and is a taste sensation. Vegetarians will love the roasted vegetable version, with mozzarella cheese and basil. The food here is so fresh and flavoursome- it will really brighten up your lunch hour.
Eat Deli
On the Southside, two sister outlets- Eat Deli in Clarkston and Eat Cafe in Shawlands - have the area well covered for sandwiches. They always have a variety of fresh breads on offer, as well as a deli counter with different meats, cheeses and salads - so you can design the sandwich you want. The choice available is simple, but the quality is great.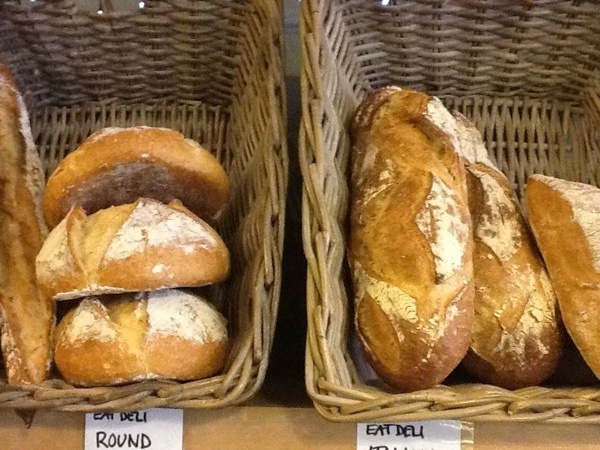 Starbucks
We couldn't talk about places to pick up lunch break sandwiches without mentioning a chain. Yes, Starbucks are taking over the world, but handily, there's one on almost every corner and they do offer some mean pre-packaged sandwiches - especially the paninis you can get toasted for you. They sell some really great combinations, including the bella mozzarella panini, which has melting mozzarella cheese with roasted tomatoes, kalamata olives and a green pesto bechamel sauce. Their lemon chicken melt panini is also amazing - it has lime and coriander marinated chicken breast, with garlic aioli and feta cheese.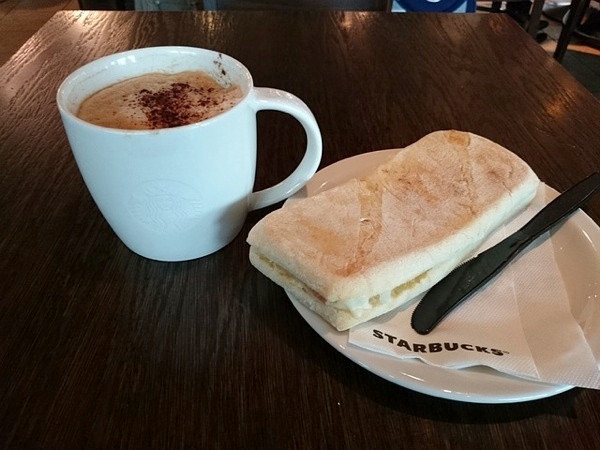 You won't fail to find a Starbucks near you, and they really do have some great hunger-taming sandwiches.
Related Reads
Once Upon a Tart: A Tale of Tempting Treats in Magical Surroundings
Chinese Hot Pot - Where to Get them in Glasgow
Glasgow Brunch Ideas for a Lazy Sunday
____
Find a deal for restaurants in Glasgow.
BY: Laura Pearson Smith
Laura Pearson-Smith is from Glasgow's Southside. She is a lover of luxury, yummy food and all things pretty. She founded, and is editor of luxury travel online magazine Stylecation, and blogs at her own lifestyle blog A Life With Frills. She has written countless fashion, beauty and travel articles for various publications including The Huffington Post. If you want to know the best Chinese restaurant in Glasgow, where to get a vintage Chanel handbag or the city's best facial, she's your girl.