Chart Botherers: Five of the Best Glasgow Acts
BY: Lisa Marie Ferla |
18 Apr 2014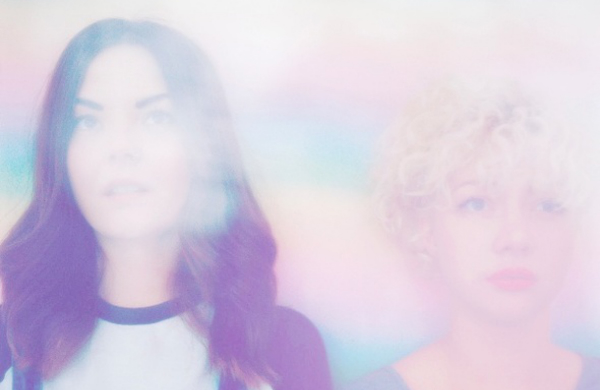 When Glasgow was awarded UNESCO City of Music status in 2008, there can't have been anyone who was that surprised. From the Jesus and Mary Chain to Franz Ferdinand, via Celtic Connections and the Barrowland Ballroom, our city has consistently pushed the boundaries when it comes to breaking new ground in popular music - and celebrates that heritage at its legendary venues all year round. Stumble into any one of those establishments any night of the week and you're more than likely to hear a new favourite. Here are five of the Glasgow-based acts that are currently rocking my world - any one of whom stands a chance of being the next big thing…
Adam Stafford
Although Falkirk-born and signed to Edinburgh's Song, by Toad Records, the recently relocated
Adam Stafford
is now definitely one of our own - as well as being one of the most unique, exciting musicians operating in the city at the moment. Live, Stafford spins intricate, layered compositions using nothing but his voice, a loop pedal and an acoustic guitar so intensely as to stun an audience into silence. Hi most recent album, 
Imaginary Walls Collapse
, breaks up some of that intensity with moments of poppy, honey sweetness - but it's no less clever for that.
Beerjacket
If you've ever seen Glasgow alt-folk singer-songwriter
Peter Kelly
live - and, let's face it, you probably have - you'll understand why the music he produces is worthy of its own name. Despite the mild-mannered stage chatter between songs, when performing Kelly loses himself so completely in his gut-wrenching compositions it's no wonder he's won high profile fans from The National to Kristin Hersh - and opened for them too. 2011's
The White Feather Trail
 was this Glasgow institution's first studio-recorded album, and with another one on the way he's unlikely to remain a secret for long.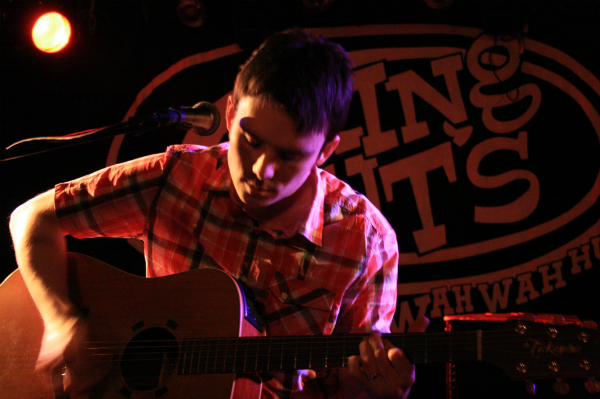 Blood Relatives
In 2013, indiepop quartet
Blood Relatives
emerged, fully-formed, from the chrysalis in which they had spent several years honing their skills under another name. It was an effective transition, since the sunny vocals and clever wordplay that Anna Meldrum demonstrates all over the band's first album
Deerheart
 marks her out as somebody who was born to be a pop star.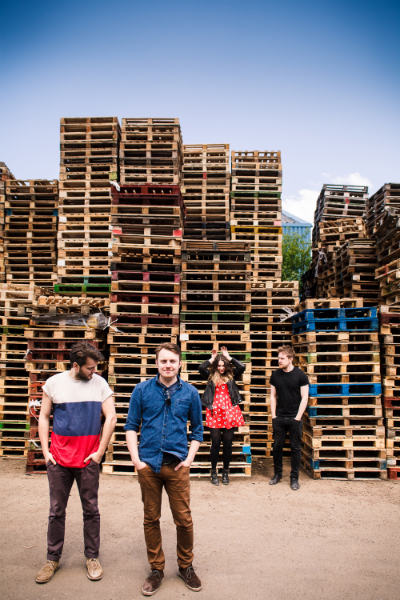 Hector Bizerk
Hector Bizerk's
hip hop is, as the duo put it themselves, a "weapon of mass destruction" - socially conscious urban poetry with, at its basest, a pulsing, insistent beat and occasionally supplemented by a live band. The duo (Louie on vocals, Audrey on drums) have recently started their own club night, STIGMA, which aims to "subtly obliterate any misconceptions surrounding hiphop culture" - starting with a showcase for female MCs.
Honeyblood
This female duo - Stina on vocals and guitars and Shona on drums - strip back melodic indie rock to its very basics, but the limitations of their setup never prevent their sound taking in everything from the cutesy to the bratty and cool. With their
debut 7"
,
Honeyblood
became the latest Scottish band to be signed up to Brighton's legendary FatCat label - following in the footsteps of the Twilight Sad, Frightened Rabbit and PAWS. Are you a #Glasgow music aficionado? Are there any acts we've left out?  
@Groupon_UK
#grouponguide
____ Check out our
Glasgow concert deals
.
BY: Lisa Marie Ferla
Having started her first 'online journal' in 1999, Lis has been blogging since before there was a word for it - something that The List magazine recognised her for in 2011 when it included Last Year's Girl in its top 10 Scottish websites. When she's not at the day job or freelancing as a music journalist, she blogs about the important things in life: baked goods, Bruce Springsteen and pop-culture-meets-feminism.