GROUPON GUIDE TO MANCHESTER
Chasing Stars: Who Will Win Manchester's First Michelin Star For 30 Years?
BY: Shaun Barnes |
18 Apr 2014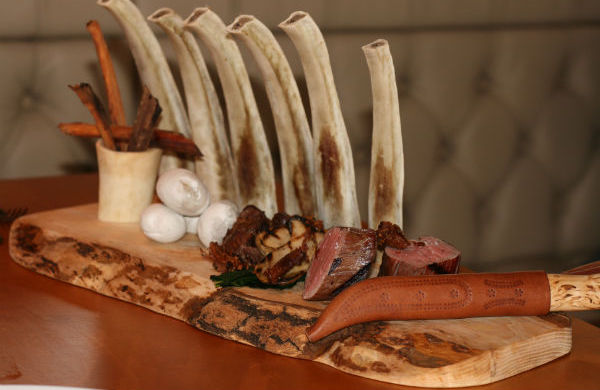 Despite something of a foodie boom in Manchester over recent years, the city currently doesn't have a single Michelin star to show for it. Regarded as the ultimate honour in the chef world there hasn't been one in Manchester for almost 40 years. That was supposed to change in 2013 because celebrity chefs Simon Rogan and Aiden Byrne arrived. Both opened new fine-dining restaurants in the city with Michelin aspirations. Neither are strangers to Michelin success, Simon currently holds two stars for his Cumbrian restaurant L'Enclume whilst Aiden is famous for being the youngest ever chef to be awarded one. The race began in March when Simon Rogan got a head start as he relaunched
'The French
' in the swanky Midland Hotel, ironically the first UK restaurant to be awarded a Michelin star in 1974 (it lost it two years later in the 1976 guide). Receiving rave reviews all round - it was hot favourite to be awarded a coveted star in the latest guide, published in October 2013 but was overlooked. Meaning that the city must now wait until next time to have another chance.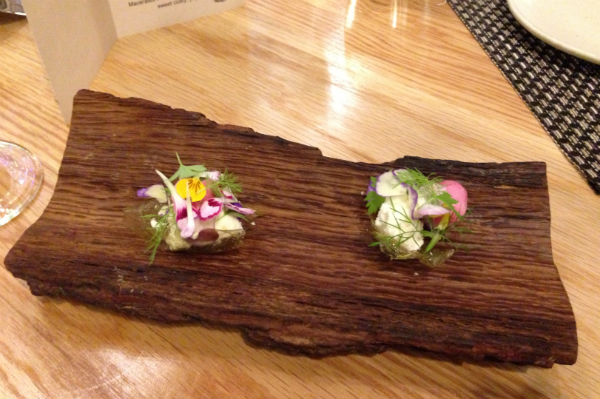 This year there'll be two restaurants in the running as hot on it's heels is Manchester House, Aiden Byrnes collaboration with the Living Ventures group. With a refit costing in excess of £3 million they're certainly aiming high and with Aiden in the kitchen they have a chef capable of achieving their goal.
It will be fascinating to see if either is awarded a star this year. Whether they are or not remains to be seen but the fact that both exist is great for diners of Manchester who fancy something a bit special. Both restaurants have a wow factor but are very different in everything from the building to the style of food. The French being within an iconic hotel whereas Manchester House is located on the 2nd floor of a 60's office block. Although both have beautiful dining rooms, Manchester House has the benefit of wonderful views of the city from its 12th floor bar.
Simon Rogan has managed to bring the magic of L'Enclume to Manchester with The French serving dishes of a similar style featuring fresh, local produce and unusual ingredients that are every bit as good as its sister restaurant. Meanwhile Aiden Byrne is serving impressive looking and tasting dishes featuring modern techniques and presentation at Manchester House. After eating in both restaurants more than once I believe they each have a good chance of eventually winning the star they're so desperate for. As to who will get there first? My money is on The French, the overall experience feels more polished and refined. Perhaps because of the six month head start or possibly that most of the staff came down from L'Enclume so already have Michelin experience. No matter who wins the race, both are offering a high end, fine dining experience not available anywhere else in Manchester. Let us know what you think, is a Michelin star close for #Manchester? 
@Groupon_UK
#grouponguide
____ Check out our deals for
restaurants in Manchester
BY: Shaun Barnes
Shaun is a self-confessed food geek. He thinks about food most of the day and may be addicted to dining out. In the couple of years that he's been writing about his experiences he's reviewed over 150 restaurants, the majority of which are in Manchester and the North West area. But his ever growing list of places to visit is just as long.