Christmas Dinner in London - Who Said it Has to Be Turkey?
BY: Rejina Sabur-Cross |
24 Nov 2014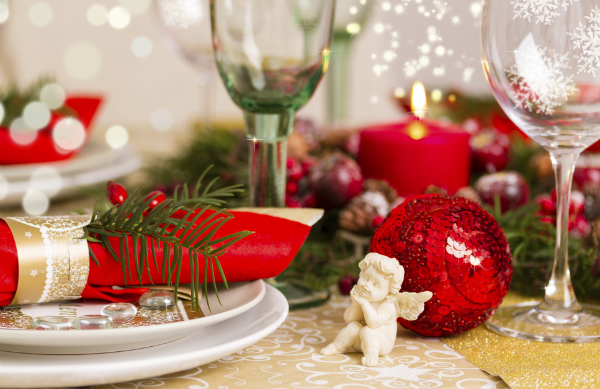 If like me you feel a little bit sick every time you think about how close we are to Jesus's birthday; and if the last thing on your mind is how on earth you're going to fit a humungous bird in your teensy electric oven while everyone else gets stuck into the festive spirit, then maybe it's time to let someone else slave over dinner. We're happy to pay for other people to do so much of our dirty work so why not outsource the most hassle filled meal of the year? Just think, no more blubbing over burnt spuds or washing up every single dish and piece of cutlery in the entire house. No more scrubbing fat out of the oven for weeks on end.
And who decreed that it has to be turkey? We're inundated with options in the capital, there are Christmas meals to suit every budget and palate. Fancy Chinese or Indian instead of British? Here's a low down on some delicious alternative yuletide feasts:
The Fish and Chip Shop
Hands up who loves fish and chips? So that's, erm, everybody then. At this Islington favourite - The Fish and Chip Shop - festive diners can tuck into crispy squid with chilli and ponzu dressing or pan fried plaice, sea cockles and sea purslane. And not a dried up turkey leg in sight.
Hawksmoor
Burger fans rejoice! Those evil geniuses at Hawksmoor have created Christmas dinner in patty form. But this is no ordinary burger. This is a "juicy slab of buttermilk fried turkey topped with a Ginger Pig Tamworth sausage patty, with crispy smoked bacon, sprout tops, Ogleshield cheddar and spiced cranberry ketchup. With duck fat roast potatoes on the side and turkey gravy for you to French Dip the whole thing in." Only at Covent Garden for a limited time, which is something your arteries will be grateful for.
Les Trois Garcons
For Alice in Winter wonderland surroundings, bag yourself a table at this old Shoreditch favourite. Dishes are classical French with an Asian twist - turkey and chestnut spring roll with cranberry sweet chilli, and spice cured venison fillet with savoy cabbage, beetroot puree and Szechuan pepper jus, to name but a few. www.lestroisgarcons.com
Moti Mahal
For a spicy alternative why not go for a curry? Moti Mahal sets the bar very high with innovative, exciting yet delicious treats. Pan fried sweet potato cakes with gooseberry and sprouted lentil salsa, Punjabi spiced lamb cutlets with coriander and walnut chutney or tandoor roasted chicken drumsticks with pickling spices are guaranteed to get you glowing.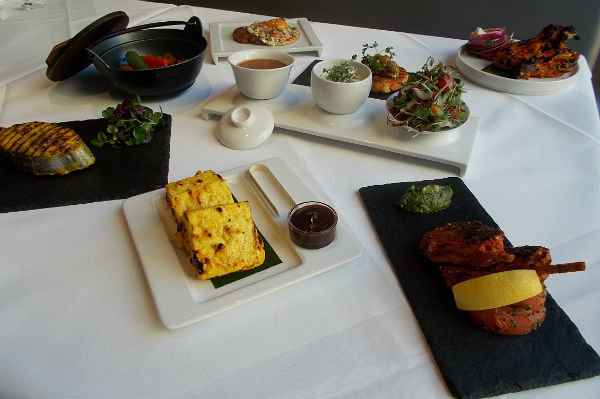 Fika
Scandi-fans should head to Fika in Brick Lane for their special "Jultallrik" menu. Literally translated as "Christmas plate", dishes include reindeer sausage with red wine, homemade meatballs and ris a la malta (traditional rice pudding).
These aren't just nice alternatives, some might say it's our civic duty to support the options in the smoke. Options that our rural brethren may not have access to. Let us think of those poor folk in the outer Hebrides who can barely get access to an aubergine, while we go brazenly forth and enjoy our Christmas curry.
Related Reads
Seafood Restaurants London - 5 Best Value
London's Best Ramen & Udon - Get Your Noodle Around This
Top 5 Picks For London's Weekend Brunches

____
Check out our Xmas Gift Shop for lot's of gifts to suit the people in your life!
BY: Rejina Sabur-Cross
Click here to read more articles by Rejina..Rejina Sabur-Cross is a blogger and freelance food writer. She started Gastrogeek back in 2009 and has written for various publications including The Guardian, Fork Magazine, Eat Me Magazine, Le Cool, Blogosphere Magazine, Channel 4 Food, Fire and Knives and BBC Good Food. She's been featured in Red Magazine, the Evening Standard, The Independent, Olive Magazine, Waitrose Kitchen and more recently in the Sunday Times Magazine as one of the UK's top food bloggers. She's judged the Brick Lane curry competition, dined on bull's pizzle pie on Jimmy and Jamie's Food Fight and judged dishes for "The Perfect" on the Good Food Channel. Her first book "Gastrogeek" is out now. Click here to read more articles by Rejina..