GROUPON GUIDE TO MANCHESTER
Manchester Restaurants With Cocktails to Match The Food
BY: Shaun Barnes |
21 Feb 2014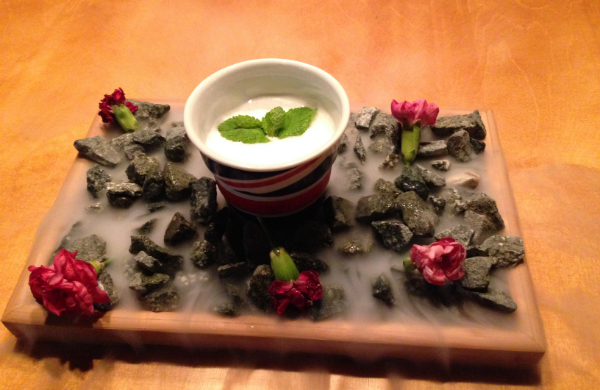 There are many fantastic cocktail bars in Manchester - from classy hotel sky bars to gothic bars in trendy areas, there is something to suit every taste. In the past my perfect night out would have been pre-dinner cocktails in one of them followed by a meal in a nice restaurant with perhaps a few more drinks somewhere else afterwards.
Whilst that's still a very enjoyable way to spend an evening, particularly at the weekend, it's now possible to get great food and cocktails all under one roof. Over recent years, many of the restaurants in the city have really upped their game when it comes to cocktails. Along with their food they're serving high quality and interesting alcoholic creations as good as any of the best cocktail bars around.
Simon Rogan's Mr Coopers House & Garden is one of the best causal dining venues to eat at and also has an excellent range of both classic and signature cocktails. The latter includes the 'Cinema Swill', a butter popcorn infused Bourbon served in a hip flask and 'Garden of Tea-den', a concoction of various apple, grape and tea flavours served in a china teacup and saucer.
The cocktails at Mughli, one of the best Indian restaurants in Manchester located on the curry mile are not only high quality but have exciting Indian twists like the Bombay Caipirinha or Goan Martini.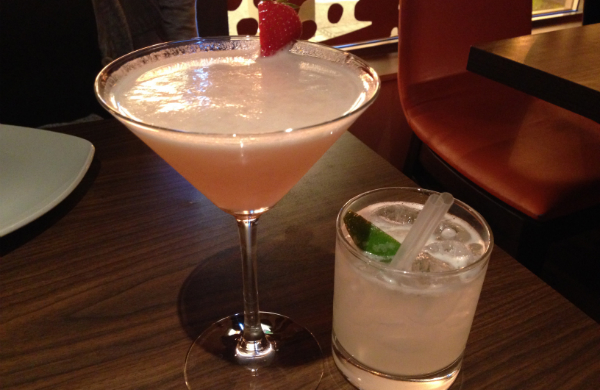 Other places where the cocktails are as good as the food include 24 Bar & Grill, Rio Ferdinand's King Street restaurant Rosso and glitzy Australasia in Spinningfields where signature cocktails include 'Pineapple & Coconut Mojito' and 'Hibiscus Martini'.
At the top end is Manchester House, a fine dining establishment with Michelin aspirations headed up by celebrity chef Aiden Byrne. Not only does their twelfth floor bar 'The Lounge' have one of the biggest cocktail menus in the city but the restaurant itself has a number of specially created drinks specifically for diners. Each has a Manchester or North West theme such as 'Cotton-Oppolis' which contains edible cotton stem as a nod to the cotton industry or the stunning 'Stone Roses' a homage to one of Manchester's most loved bands.
At the other end of the scale, you can even get great cocktails with your burgers at Almost Famous, and at the more refined SoLita who's signature 'SoLita Sunrise' and 'SoLita Colada' join a range of classics including Mojitos, Margaritas and Cosmopolitans. They also introduced Manchester to the Aperol Spritz, unheard of at the time but now hugely popular.
There's really never been a better time for lovers of both good food and cocktails. Specialist cocktail bars will always have their place, but it's great to be able to enjoy a decent cocktail with your meal too.
Where do you get your cocktails in Manchester? Tweet us! @Groupon_UK #grouponguide
____
Check out our deals for restaurants in Manchester.
BY: Shaun Barnes
Shaun is a self-confessed food geek. He thinks about food most of the day and may be addicted to dining out. In the couple of years that he's been writing about his experiences he's reviewed over 150 restaurants, the majority of which are in Manchester and the North West area. But his ever growing list of places to visit is just as long.