Groupon GUIDE TO MANCHESTER
Creative Sighting: Manchester's Packed With Original, Modern Artwork for Sale - If You Know Where to Look
BY: RUTH ALLAN | 18.4.2014 |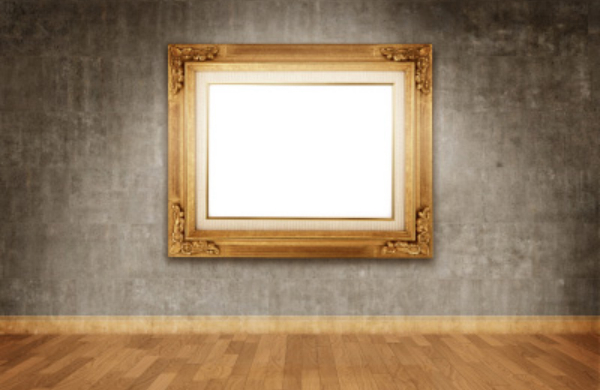 When designer and creative Peter Saville labelled Manchester the 'original modern' city, he was talking about our history, outlook and attitude. But it's an ethos that extends across the board, with just about every small gallery, cafe and studio packed with original, modern art and prints made by people who live and work here.
A good way to get your bearings is at the surprisingly accessible (and free) Buy Art fair  which takes place every September. This weekend-long celebration of the bold and the new attracts more than 70 independent galleries from around the UK. In fact, in 2013, they reported that nearly £500,000 was spent on original works – with another 5% rise predicted for next year. There's everything here from Ceri Hand's  finely curated collection to new graduate's pieces under the auspices of International 3  and the Castlefield galleries, both of which are increasingly devoted platforms for new work in the region.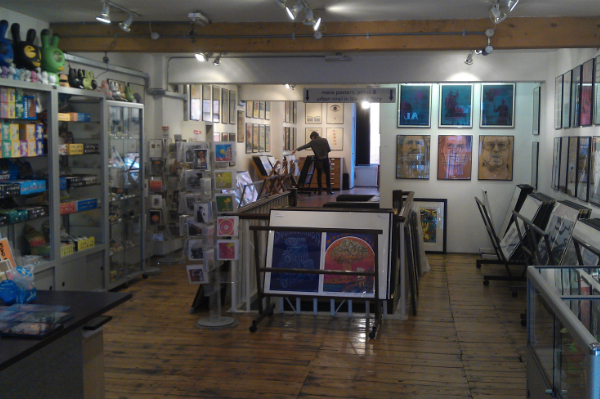 Simple prints and reproductions are on sale at many of Manchester's central cafes and diners. Look out for local artists and up-and-coming print makers like Savwo,  Alex Humphreys, Anna Beam and Aliyah Hussain. Oklahoma, Cornerhouse, Eastern Bloc, North Tea Power, Takk and Common bar all sell original works and prints – but the connoisseurs choice has to be Fig and Sparrow.
A recent addition to the independent stores of Oldham Street, Fig and Sparrow's selection includes flat whites, greetings cards, tea towels, handmade teddies and ceramics. A highlight is the cushions and bags made by Mr PS  This label (pictured) is a collaboration between Megan Price and Robert Shadbolt - who also happens to be a national newspaper illustrator and course leader on the University of Salford's illustration course – the results are cool and simple, with a slightly retro edge.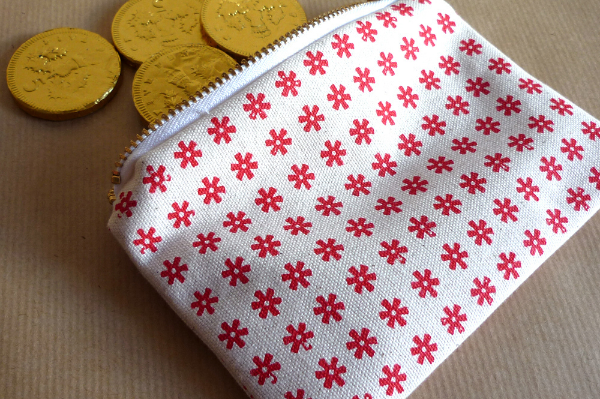 Fig and Sparrow, 20 Oldham Street, Northern Quarter
For the real art-seeker, studio visits at Rogue Artists Studios are an option. This large, slightly dilapidated former mill just behind Piccadilly station is home to more than 50 artists housed in tiny studio spaces over four rambling floors. Making everything from handmade jewellery and detailed paintings (http://evigrigoropoulou.org and http://www.lindseybull.com are two examples) to sculptural objects and sound installations, there's something for every taste. Booking ahead is vital though. Have a look on the website and contact the artists directly to make an appointment.
Rogue Artists Studios, Rogue Artists' Studios & Project Space, 66-72 Chapeltown Street, Piccadilly, Manchester, M1 2WH
Richard Goodall Gallery offers something different again. There are two outlets in the Northern Quarter, one on High Street, one on Thomas Street. Music and movie posters get an indie twist, plus there are guest shows and collections by fashion or rock-affiliated creatives such U2 documenter and filmmaker Anton Corbijn or sketches by veteran US musician, Leonard Cohen.
Although it's not the most obvious purchase, an original, modern piece of art is the kind of keepsake thing that'll go the distance. Plus, you'll get to see another side to the city as you track down something you like -just two reasons to take a fresh look Manchester's growing scene.
Image courtesy of Richard Goodall Gallery
Where do you buy art in #Manchester? @Groupon_UK #grouponguide
____
Click to see our deals for shopping in Manchester.
BY: Ruth Allan
Manchester Wire
Ruth has been writing about Manchester's cultural scene for the last 10 years, specialising in off-the-beaten track destinations and hidden gems. She's the editor of Manchester's award-winning what's on guide.