GROUPON GUIDE TO MANCHESTER
Designer Spotlight: Jade Mellor
BY: Jess Hardiman |
4 Nov 2014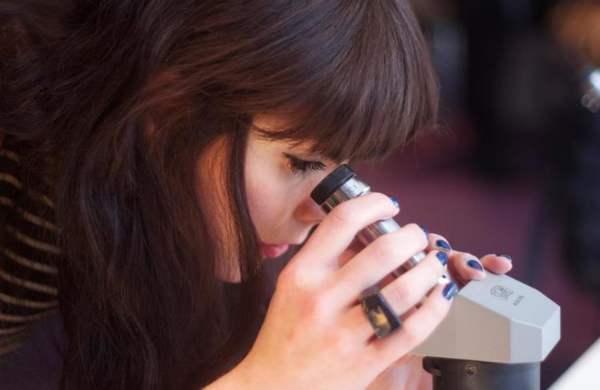 'Unique jewellery sculpture from minerals, meteorites and a curious mind'
Spurred on by a love for all that is creative and curious, Jade Mellor has become one of Manchester's most exciting designers. Her jewellery is inspired by meteorites and asteroids, minerals and ancient treasures, and accordingly in her pieces you find a historical value that translates into a certain level of romanticism.
Having grown up in a Victorian chapel that her father lovingly converted into a family home, Mellor has always been inspired by the ethereal surroundings that gave lifeblood to her childhood. It is this foundation that has given her an interest in materials that originate from other worlds or times, ones that have become part of the landscape over the ages.
Years later and she now has experience in art and fashion, a degree in 3D Design from Manchester School of Art and a serious passion for creating. Combine this with endless site visits, specialised courses in natural science and ancient history and experimentation with resin work, and Jade has been able to mimic the complex processes that normally take centuries for nature to complete.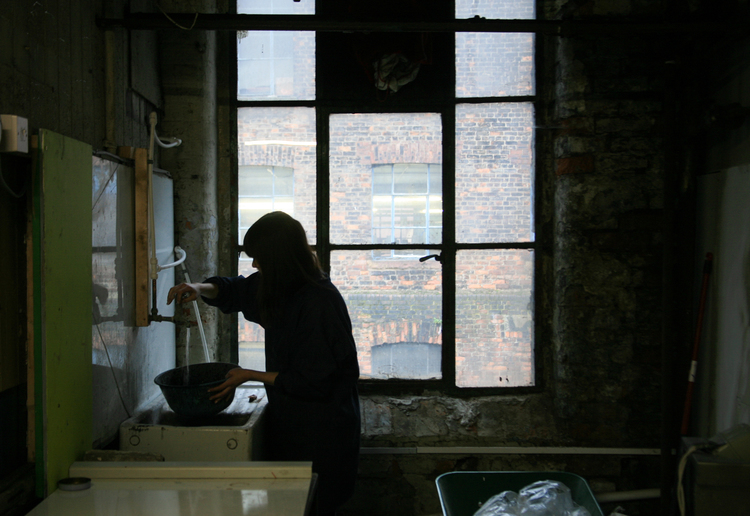 Mellor asserts that she is not a manufacturer but a sculptor. Each piece is completely unique and comes as a result of a lengthy crafting process spread across days, weeks – and even months or years. Her imagination can be sparked by anything from a trip to a gallery to a meteorite slice magnified under a microscope, but at the heart of the wider creation process is endless and dedicated research into areas such as natural history and ancient civilisation, from which the finished pieces become physical milestones of the journey.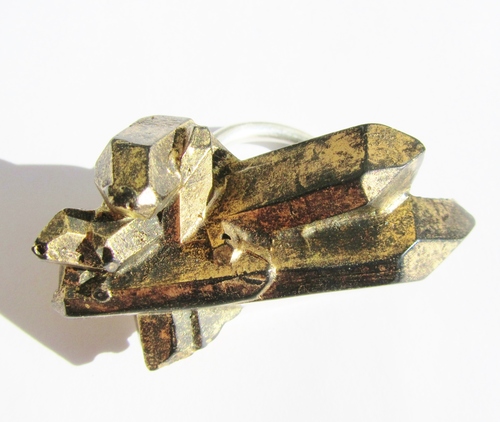 The jewellery acts as a medium through which Jade can channel both her findings and her creativity, and the final result is frankly astounding. Inspired by the fossilisation and mineral structures of 'nature's jewels', Jade creates products with an undeniable magical quality that are wholly unrivalled by the batch-produced paraphernalia of the high street.
Across the range you'll find glorious rings that redefine the meaning of statement jewellery, as well as bangles that incorporate colour and texture. Her pyrite 'Tutti' studs are developed alongside her studio experiments and come encrusted with sparkling pyrite dust, making them perfect for adding more of a subtle, natural twinkle to any outfit.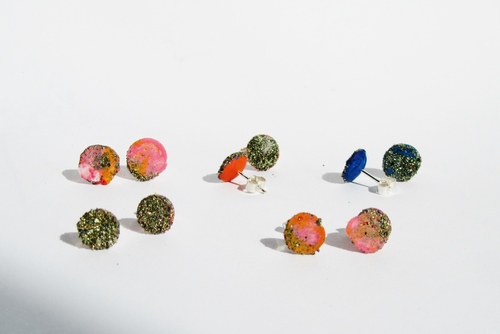 The jewellery is bespoke, hand crafted with love and attention and charged with the energy of the cosmos – something that hasn't gone unnoticed by the likes of Vogue and deFUZE, publications that have both featured her work. Considering the various time-consuming, complex techniques that Jade undertakes, to say her work is a labour of love would seem like a hugely unfair understatement.
Related Reads
Ditching the High Street for Alternative Style and Local Talent
Massages in Manchester - Our Guide
Surburban Style - Focus on Chorlton, Manchester
____
Find a deal for shopping in Manchester.
BY: Jess Hardiman
A strong believer in both a flick of liquid eyeliner and a sturdy beehive, Jess Hardiman loves to find her style inspiration from unlikely places – whether it's classic French cinema of the 60s or just anyone who can resuscitate lifeless hair. In 2013 she was awarded 'Magazine Journalist of the Year' at the Manchester Student Media Awards, and these days you'll find her over at listings website Manchester Wire or her own blog, where she also enthuses about anything from Woody Allen to a glass of sherry.