Fancy Dress Glasgow - Best Shops Around
BY: Laura, Pearson Smith |
1 Oct 2014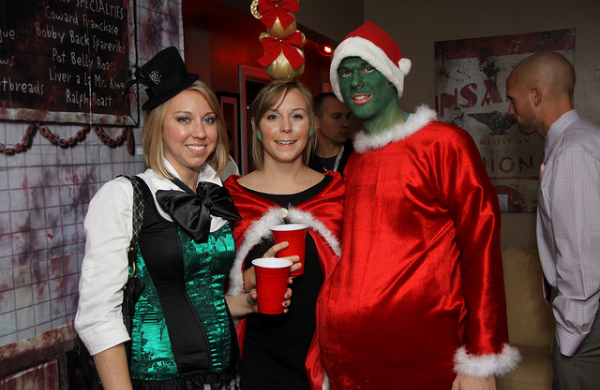 Costume parties are becoming more and more common - not just at Halloween, but all year round. Nowadays, a bed sheet with holes cut out for eyes just doesn't cut it anymore. Costumes are getting increasingly elaborate and intelligent, so Ive picked out my favourite stores for fancy dress in Glasgow. Now you have no excuse not to win those best costume prizes!
With the recent popularity of the Marvel comic character films and the Superman franchise, superhero costumes are a top choice with men who want to take part in the party but avoid looking silly. For women, Disney princesses are always a popular choice, as are 'sexed-up' versions of nurse and police officer costumes. Halloween and all fancy dress events are about looking good now and being original. Make-shift costumes with bin bags, or green witches with warts just aren't what people are going for any more.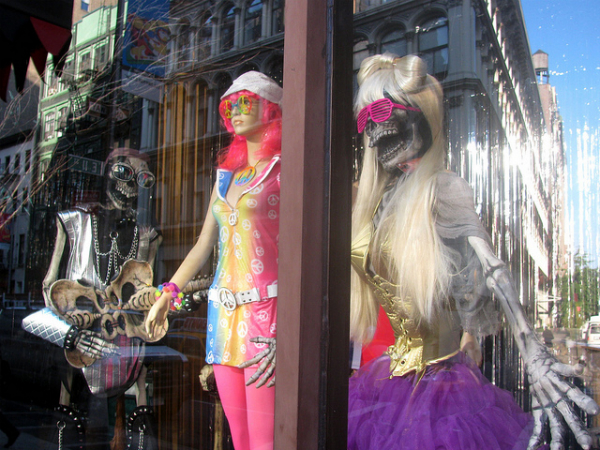 The Party Shop
The Party Shop is smack bang in the city centre, one floor up on busy Sauchiehall Street. You can try things on here, and the staff are great - they will help you choose a costume that suits you perfectly. The Party Shop offers costumes to hire and costumes to buy, and sizes range from petite to extra large. As soon as you enter this store, you are struck by the sheer range of wigs, extensive make-up, accessories and costumes on display. Choices include Pirates Of The Caribbean's Jack Sparrow and Elvis for the men, and Cleopatra and Marilyn Monroe for the ladies. The Party Shop is literally a one-stop-shop for all your costume party hire needs.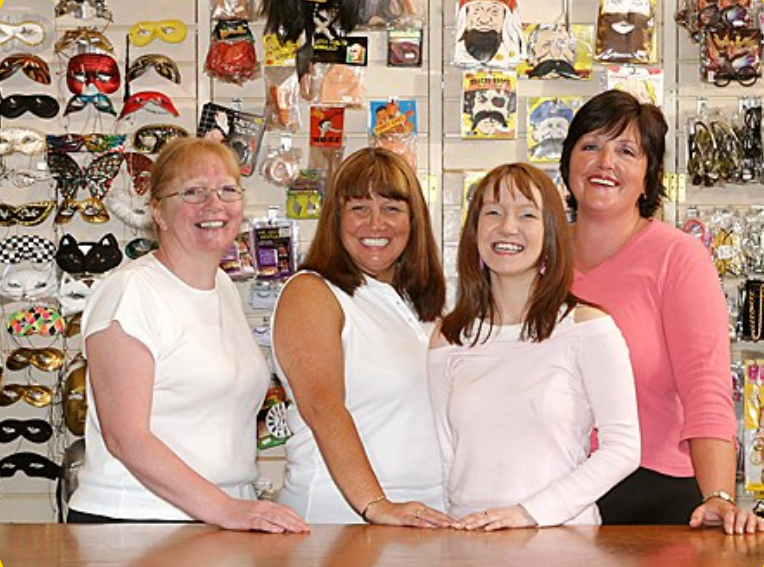 The Party Shop Glasgow, 1st Floor, 291 Sauchiehall St, Glasgow, G2 3HQ
Jen's Haby & Fancy Dress Shop
Jen's Haby & Fancy Dress shop is a top choice for costume accessories. If you have the perfect costume but are looking to purchase those finishing touches, this is the place to go. They have everything from stick-on hairy chests to swords and a variety of wigs to finish your look to perfection.
Jen's Haby & Fancy Dress, The Forge Shopping Centre, 1221 Gallowgate, G31 4EB
Arty Party
Arty Party is located at Charing Cross - where the motorway separates the city centre from the west end. They have a great range of scary Halloween costumes to buy, including Michael Myers (from the Halloween film franchise) for the men, and the sleek Morticia Adams from The Adams Family for the ladies. This is a great place to go if you want to purchase a really original costume no-one else will have - their spooky 'Ghost Town Cowgirl' costume or their 'Seven Deadly Sins' costumes are really unique offerings. They also have a great range of general costume party outfits - men can rock up to the festivities as a spaceman, complete with helmet, while women can go as a sexy air hostess. If you want to look like you've gone all out and really put in the effort, this is the place for you.
Arty Party, 73 St.Georges Road, Charing Cross, Glasgow, G3 6JA
Related Reads
Fast Food Fashion! Abandon Ship Apparel Womenswear Collection
Interview with Glasgow Fashion Label Naromode
AW14 Fashion Trends To Update Your Wardrobe
____
Find a deal for shopping in Glasgow.