Fashion and Food on Belfast's Lisburn Road
BY: Gemma-Louise Bond |
2 Jun 2014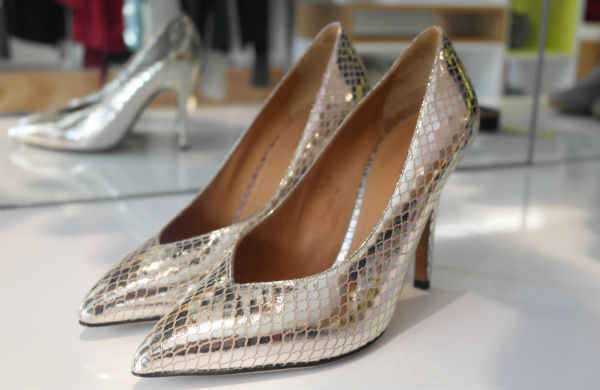 Food and fashion really go hand in hand for me - pre or post buying some new clothes, I need something to weep into after realising my credit card bill is going to be large at the end of the month. Have a half day off work? In Belfast for the weekend? Or want a leisurely stroll on a Saturday afternoon? Check out one of the trendiest spots in Belfast city - the Lisburn Road. With amazing places to eat and independent retailers in abundance, there is no shortage of things to see and do. Here's a quick look at my must-see places for an afternoon on the Lisburn Road.
Food
If there is one reason I go to the Lisburn Road, it's to buy food. Arcadia Delicatessen is one of my favourite foodie haunts in the whole country. Founded in 1933 and currently owned by the 3rd generation of the same family, Arcadia stocks all the typical delicatessen things you could expect with one huge difference - its sheer variety of options, all of which are of exceptionally high quality. From high quality chocolates to a diversity of herbs and spices, Arcadia is the type of shop that becomes, not only an obsession, but a necessity.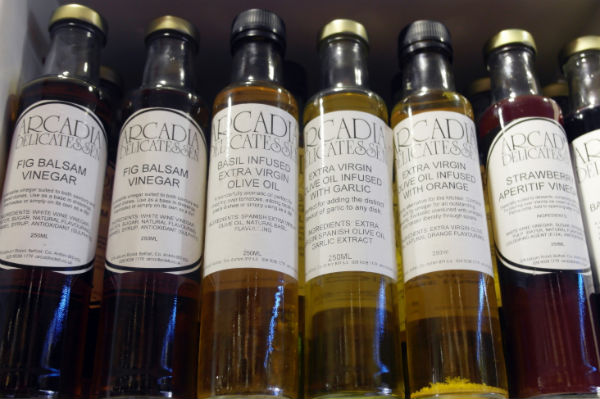 My favourite things to try in Arcadia include: their own blend coffee; jams from Oatland Farm and Wilkin and Sons; oils; sauces (I spotted a vanilla infused balsamic on a recent visit that I can't stop thinking about); homemade soups and all of the delicious cold meats and cheeses one could ever dream of. I was told that a man actually imports some of their oils and salami from Sicily - very chic!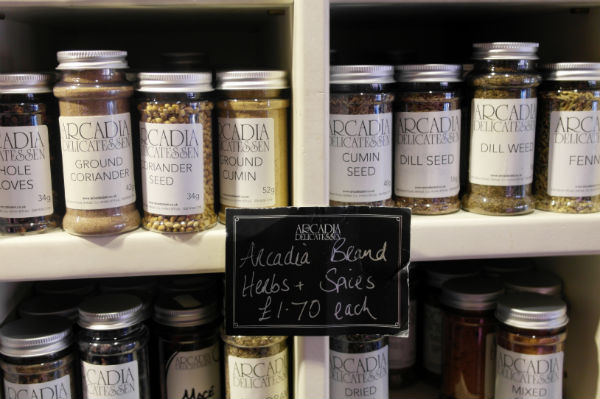 If you're still in need of more visceral sustenance after visiting Arcadia, Coffey's Butchers sits next door housing cuts of meat of every variety. If you have a sweet tooth, Knott's bakery, which makes delicious breads and cakes, is also close by. If I'm having a particularly bad day, one of their custard buns is known to make me feel much better.
Fashion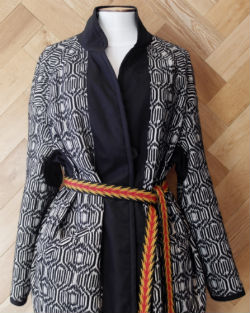 Across the road from the aforementioned Arcadia is the trendy clothing store Please Don't Tell. The store stocks brands which are not available anywhere else in Northern Ireland including the very on trend Isabel Marant Etoile, Helmut Lang, Theory and Kenzo. The shop is light and airy and the staff are very helpful and friendly. They also have a great online store (and their sales are fabulous too!).
Also on this portion of the road are classic shops such as MaxMara, MaxMara Weekend and the United Colours of Benetton. There are also some great independent stores such as Harrison. If you are in need of an evening gown or something fabulous for a wedding, make sure to go to Jourdan or Posh Frocks Boutique. I remember when I was at school going to the End of Year ball, these were the two shops everyone started out with.
I hope whether you live in Belfast or are on a trip that you will pop up to the Lisburn Road and take advantage of many of the amazing retailers there.
More Information
Arcadia Delicatessen 378 Lisburn Road, Belfast, BT9 6GL. PH: 028 9038 1779
Coffey's Butchers 380 Lisburn Road, Belfast, BT9 6GL. PH: 028 9066 6292
Knott's bakery 376 Lisburn Road, Belfast, BT9 6GL. PH: 028 9066 8886
Please Don't Tell 675 Lisburn Road, Belfast, BT9 7GT. PH: 02890661266
Jourdan 733 Lisburn Road, Belfast, Antrim, BT9 7GU. PH: 028 9068 2944
What are your must-see places for fashion and food on the Lisburn Road? Tell us @GrouponBelfast #GrouponGuide
____
Check out our Belfast fashion deals.
BY: Gemma-Louise Bond
Lifestyle blogger student in search of inspiration, lipstick, shoes, a fabulous meal and exploring the city I was born in and love. Connect with Gemma-Louise via her blog www.thatbelfastgirl.blogspot.com or via Twitter @GemmaLEBond