Fish and Chips in Glasgow - The Best (and Something Different!)
BY: Emma Mykytyn |
3 Jun 2014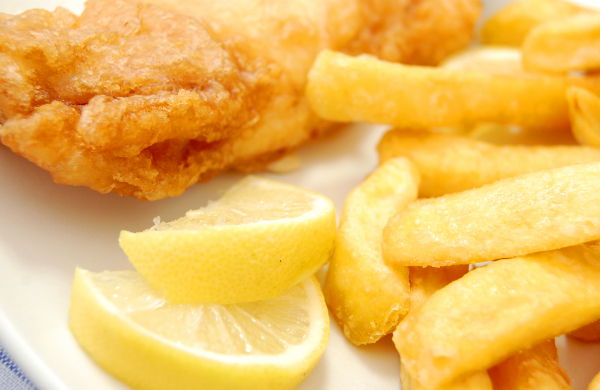 Whoever you are, a Friday night religious eater, or just someone coming back from the pub or the football, there's hardly a person in Glasgow who doesn't like fish and chips. In this guide, we take a different look at the world of fish and chips Glasgow has to offer to find the best seafood, the best chips and something with a twist.
Proper Fish and Chips - Red Onion
Red Onion comes top with their 'Glasgow Fish Tea Special', a definite trip down memory lane to when fish and chips were a real treat. Go here for fresh fish and real chips served with bread and butter (gluten free is also available every Thursday), you also get ice cream for pudding! Available Sunday to Friday 12 noon until 6pm, £15 per person.
Red Onion, 257 W Campbell St, Glasgow G2 4TT. Tel: 0141 221 6000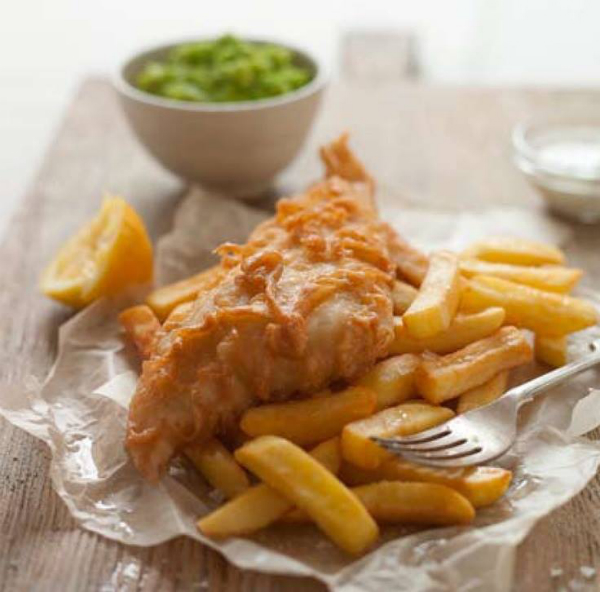 Posh Fish and Chips - The Rogano
Glasgow institution The Rogano have two areas to eat, the downstairs café offers the traditional fish and chips with mushy peas and tartar sauce for £11.95. They serve delicious fresh fish from one of the top fish restaurants in Glasgow. However, if you fancy trying something a little different, stay upstairs in the restaurant. Here you will find delights such as grilled monkfish with polenta chips. The polenta is cooked and served like chips to accompany your fish - fancy!
The Rogano, 11 Exchange Pl, Glasgow, Lanarkshire G1 3AN. Tel: 0141 248 4055
Best Seafood - One of Glasgow's Finest, Gamba
Another restaurant with an excellent fish reputation is Gamba. Here you will find a wide array of fish, such as hake and bream cooked in many ways: roasted, grilled, fried, and with accompaniments such as padrón peppers or lentils. Of course, you can still get chips to go with your fish here.
Gamba, 225A W George St, Glasgow G2 2ND. Tel: 0141 572 0899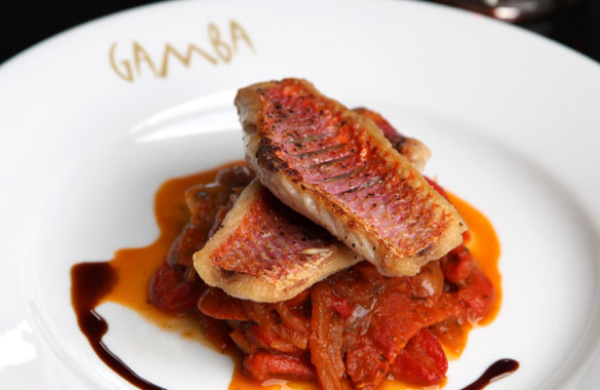 Something Different - Two Fat Ladies
Two Fat Ladies at The Buttery (as well as at their other locations) have a wide menu highlighting quality Scottish ingredients. Here you can experience king prawn tempura with smoked tartar sauce as well as fried bream with parmesan mashed potatoes. It's still fish and chips in a way!
Two Fat Ladies, 652-654 Argyle Street, Glasgow, G3 8UF. Tel: 0141 221 8188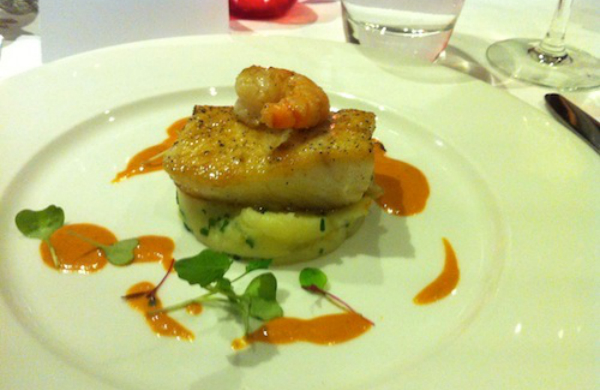 I would have to say the winner of the best fish and chips in Glasgow for me has to be Red Onion, you can't beat a proper fish tea, especially with bread and butter to make a delicious chip sandwich.
Have your say! Where are the best fish and chips in #Glasgow? Tweet us! @Groupon_UK #GrouponGuide
____
Related Reads
Gourmet on a Budget in Glasgow
Check out our deals for restaurants in Glasgow.