Highland Park Distillery Whisky Tasting Tips
BY: Ann Nugent |
22 Sep 2014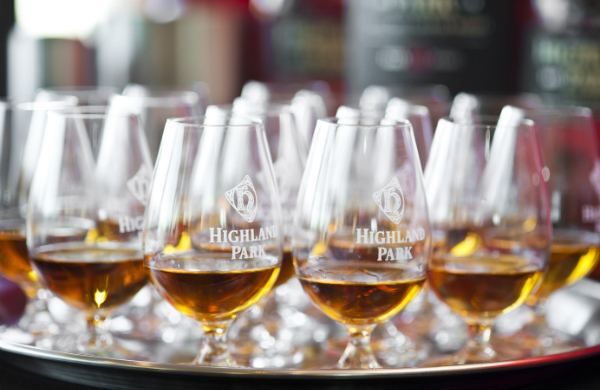 Daryl Haldane might just be the perfect drinking buddy. A seasoned bartender, competitive mixologist and Global Brand Advocate for Highland Park - previous winner of 'best whisky in the world'* - there's nothing that Daryl can't tell you about whisky.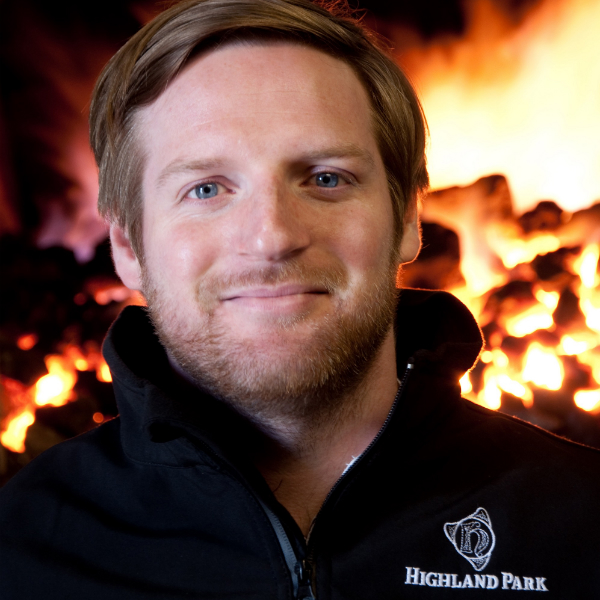 Ask him what makes the perfect whisky and he'll tell you simply 'Orkney' - home to Scotland's most northerly distillery, renowned historically for its traditional whisky craftsmanship. Roughly translated, whisky means 'water of life' and it's the unique spring waters of the islands that makes the local whisky amongst the world's best - add to this barley malted over peat beds (cut shallow to impart a light 'rooty' character and alongside the aromatic burning of Scottish heather) and of course the unique ageing process in sweet oak casks and you've got a classic variation on Scotland's most famous tipple.
Whisky drinking may seem like serious business, but for the first-time taster there are really only a few considerations that count.
How to Taste Whisky
1. First swill the liquid around your glass - how much sticks to the sides, and its consistency will tell you how alcoholic the drink is.
2. Then take a deep sniff of the whisky (this is called 'nosing') - you might be overwhelmed at first by the strength of the whisky so start from afar before coming in closer to accustom yourself to that initial prickle. Nosing will allow you to identify the notes of the whisky and awaken your senses to appreciate those unique elements - perhaps you'll pick up fruit, spice or vanilla, sugar, honey or something weird and wonderful like grass or even burnt liquorice.
3. Next take a sip, hold the whisky in your mouth for a couple of seconds (some people chew it over for a little while) and let its flavour hit you.
You might like to add some water, while some prefer it straight, a small amount of water will actually release the aromas of the whisky (and stronger whiskies might actually require a drop of water to enjoy). If you'd prefer a long drink then go ahead add ginger, soda or mix it up in a cocktail. "I think you should drink your whisky however you think you might like, but mood and occasion can help you decide," explains Haldane. "I like my whisky on ice before dinner". I love my whisky with an espresso after dinner.
"An Old-Fashioned is a great way to try a whisky for the first time. It's a slightly sweeter, colder version of the whisky. If you want to try a great one made with my favourite whisky, Highland Park 21 years old, I'd recommend checking out Glasgow's Kelvingrove Cafe - they serve fantastic spirits and cocktails."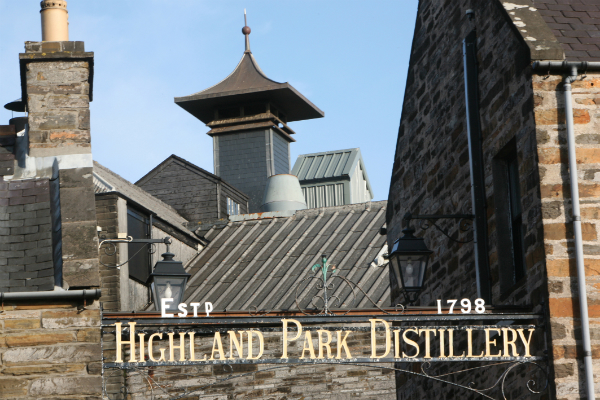 Haldane also recommends Highland Park 12 years old for a beginner 'it has a perfect balance of peat smoke and sweetness' or a Macallan for those who think they might find the smoke just a little too heavy.
Highland Park have just launched Dark Origins a filtered single malt with a darker, richer flavour that merges sherried spice and a chocolate twist with the brand's signature sweet smoke.
Where to Drink it
Try Scotland's national drink in Glasgow's favourite whisky establishments: Dram; The Ben Nevis Bar; The Pot Still and Glasgow's only Johnnie Walker Blue Lounge in the 5 star Blythswood Square.
Kelvingrove Cafe can be found at 1161 - 1163 Argyle Street, Glasgow, G3 8TB
* World Whisky Awards 2009, for Highland Park's 21 year old expression.
Related Reads
Pubs in Glasgow - Best for Craft Beers
My Goodness - Best Guinness in Glasgow
Find a deal for whisky tasting in Glasgow.
BY: Ann Nugent
Ann Nugent is a 30-something girl in the city of Glasgow. A freelance style writer and culture insider, Ann established her blog in 2010 and regularly contributes reviews and social commentary across Scottish national and local media titles.