GROUPON GUIDE TO MANCHESTER
Holey Moley: A Pick of Manchester's Piercing Parlours
BY: Jess Hardiman |
18 Apr 2014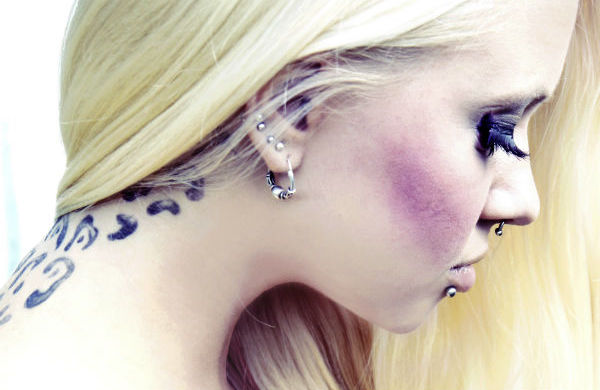 So you've finally decided where on your body you want to get a piercing, but now you have to decide where in the city to get it done - and sometimes that can be an even bigger conundrum. Wherever it is on your body (and who are we to judge?), you're going to want to have it done somewhere that is clean, hygienic, friendly and reasonably priced. That's not exactly asking for much, so here are some suggestions for city-centre piercing parlours that fit the bill.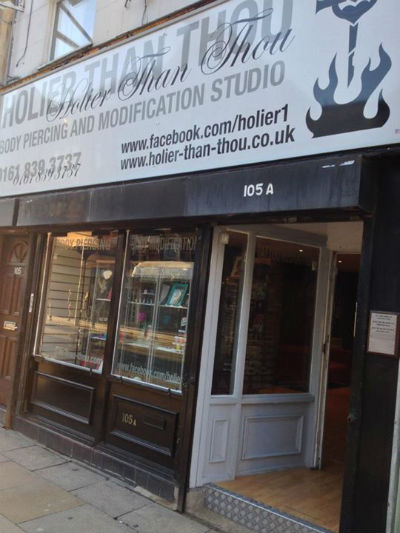 In 2 Skin
First up is Oldham Street's In 2 Skin. This underground body piercing gem has to be accessed by traipsing through a barber shop, which seems a little daunting at first but no one seems to bat an eyelid so bear with me. Once you've apprehensively tiptoed your way through, the first thing you'll notice when you reach the bottom of the staircase is just how stark, white and clean the place looks, and it is this clinical and professional décor that wins In 2 Skin its charm - it's just the impression you need when you're moments away from getting a needle stuck into your skin. I had my nose pierced here about a year ago, and I was welcomed by a man on the front desk with a comforting and friendly smile, meaning that the warmth of this joint comes not from its interior but its approachable staff. For a nose piercing it cost me £15, and like most places, don't forget to bring cash.
Holier Than Thou
Just down the road on Oldham Street, you'll also find Holier Than Thou, often catching everyone's attention through its witty play on words. This one's certainly memorable, and thanks to this it seems to have accumulated a large and loyal client base. What's brilliant about Holier Than Thou is that it also has a firm online presence, showing that they're not afraid to shout about what they're doing, nor to have others shouting about them. The general consensus seems positive, but the glory of it is that you can just head over to their Facebook page and see for yourself.
The Tattoo Studio
It seems that the Northern Quarter dictates the world of city centre piercing, as The Tattoo Studio in Affleck's Palace (barely a hop, skip and jump from our previous two) is also a safe bet. Here, you trade in the white walls of In 2 Skin for a slightly more laid back experience within one of Manchester's favourite alternative fashion emporiums – perfect for treating yourself to a spot of post-piercing shopping or, if the ordeal is all been a bit much, head upstairs for a consolatory brew and a slice of cake to help ease the pain.
The parlours mentioned above may be restricted to one postcode, but they are easily accessible and convenient, and all are within a five minute walk from Piccadilly Gardens. What they boast in convenience can be matched in praise, making them a win-win.
Are you brave enough to get pierced in #Manchester? Let us know! @Groupon_UK #grouponguide
____
Check out our deals for tattoos and piercings in Manchester.
BY: Jess Hardiman
A strong believer in both a flick of liquid eyeliner and a sturdy beehive, Jess Hardiman loves to find her style inspiration from unlikely places – whether it's classic French cinema of the 60s or just anyone who can resuscitate lifeless hair. In 2013 she was awarded 'Magazine Journalist of the Year' at the Manchester Student Media Awards, and these days you'll find her over at listings website Manchester Wire or her own blog, where she also enthuses about anything from Woody Allen to a glass of sherry.