How to Add a Pop of Colour to Your Spring Wardrobe
Anyone else crave a pop of colour in their wardrobe when Spring rolls around? Me too. Sunshine, daffodils, blue skies... they all make me want to push the plethora of black and grey to one side and inject cheery brights into the mix. Let's face it, this is Belfast - and isn't likely to be tropical overnight, but we can take little steps towards feel-good style. Here are a few of my favourite ways to add colour without replacing your whole wardrobe.
Accessories are the easiest and most obvious way to get a quick colour fix. I bought this Monsoon pop pom scarf (£22) in Indigo, but am still craving the yellow, which is much brighter in real life. Basically, I want to wear some sunshine.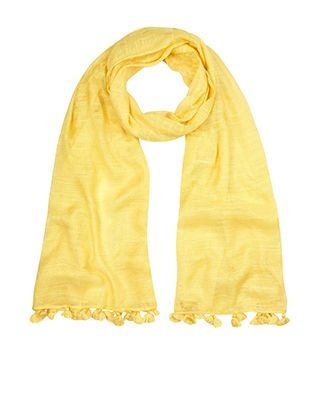 I always stash away my black handbag at this time of year... a bright bag adds a colour accent to the most plain outfit, the fashion equivalent of a bright lipstick. The Oasis Stephanie leather clutch (£15 in sale) comes in several gorgeous shades and I'd be happy with any of them. (NB if like me you've been lusting after the Whistles clutch in a similar shape, this is the best dupe I've seen - at a fraction of the price!)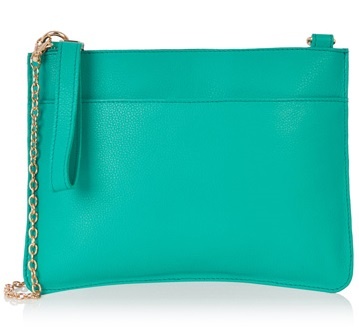 These cobalt tassel loafers from Dune (£48 in sale) may be resting in my online basket as I type. I love the colour and detail and think these would add a little somethin' somethin' to so many outfits. Dune also has a softer cornflower blue suede shoe in a traditional loafer style if you're a blue suede shoe kinda gal. I'm torn between the two tbh.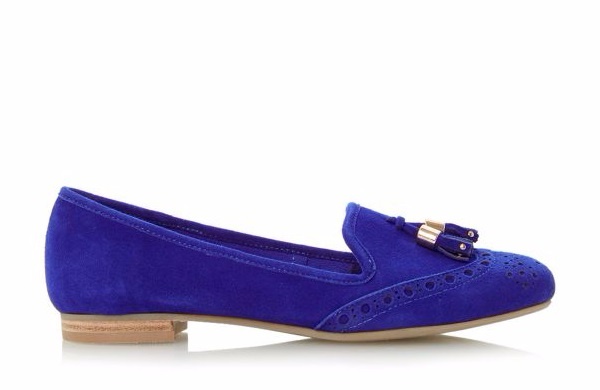 Looking out at today's grey skies it's hard to imagine wearing this Oasis pleat and lace shell top (£35), but *how* pretty?! Pair it with indigo flared jeans, distressed faded skinnies or an A-line skirt and you're good to go. (Researching this article is basically costing me a fortune).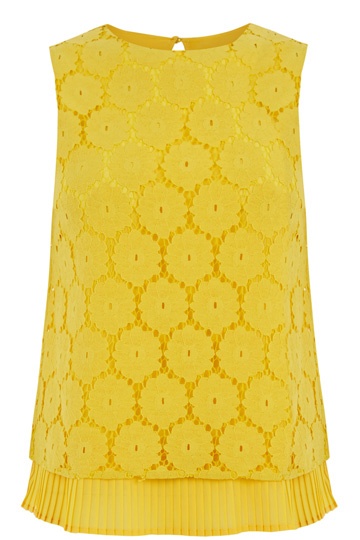 I've been wearing a bright statement coat all winter and loved it so much that I've decided I need a Spring replacement. M&S has come up trumps with this cute pink trench-style mac (£85). I mean how could you not stay smiling in the Spring showers with that on? It would work equally well over a dress, jeans or flares - I'd wear this everywhere.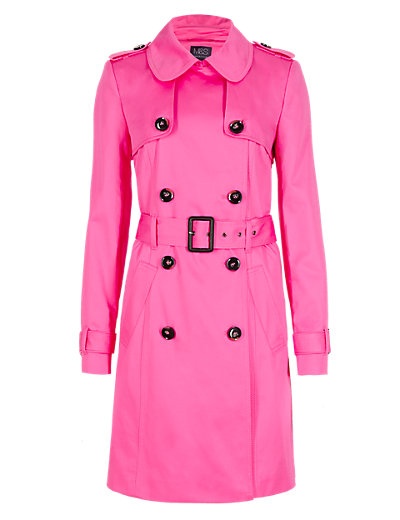 If you prefer more subtle colour, patterns are a great option. New Look has an impressive range of kimono jackets right now and I especially like the unusual cut of this navy floral one with a coral trim. Throw this on over jeans (or shorts if we're lucky) and a white tee to make a plain outfit look instantly stylish.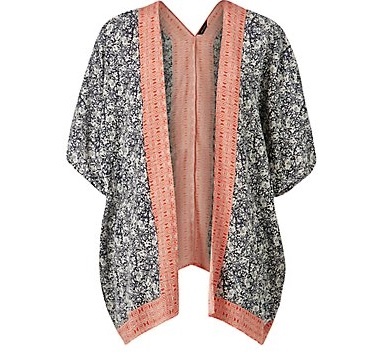 ____
Get more inspiration for shopping in Belfast.
BY: Nic
Nic is a Belfast beauty blogger, freelance writer and mum, with a penchant for Chanel lipstick, shopping & strong coffee. As editor of Strawberry Blonde Beauty, she helps steer women through the beautysphere with reviews, tips and the lowdown on the latest releases. Nic loves exploring Belfast's thriving cultural scene and agrees with Dorothy that there's no place like home.