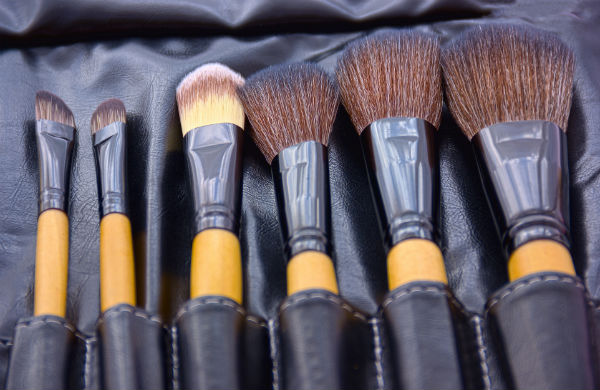 Today I share tips on how to apply bronzer and retain a golden glow even when the sun has gone down. Two golden girl/guy rules: 1. Whether you reach for instant bronze, facial self tanner or bronzing powder, less really *is* more - it's always easier to add than take away! 2. Blend product into the neck and décolleté to ensure a natural finish with no harsh lines.
The Instant Fix
Go from Casper to golden goddess in minutes with instant bronzing gel. Just mix a tiny dot into your moisturiser and apply as normal, making sure to blend well, especially around the hairline and brows. Clinque Self Sun is a great wash-off bronzing gel tint for the face (Boots). Alternatively you could add bronzing gel to your normal foundation to deepen the tone - or get contour clever and carve out some cheekbones with a small fluffy brush.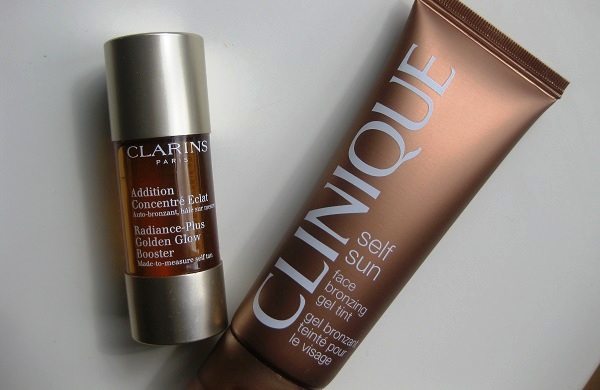 Glow On and On
Try a facial self tanner for a glow that takes minutes to achieve and lasts for days. It's best to use a formula especially designed for the face as most are non-comedogenic (won't block pores) and give a softer, more sheer wash of colour. Clarins do the best facial self tanners in my opinion and my favourite is its Radiance Glow Booster (Debenhams). Mix 2-3 golden-inducing drops with your regular moisturiser for a natural looking glow that develops in a few hours and lasts for days. Apply once for a subtle effect, or over the course of 2-3 days for deeper colour.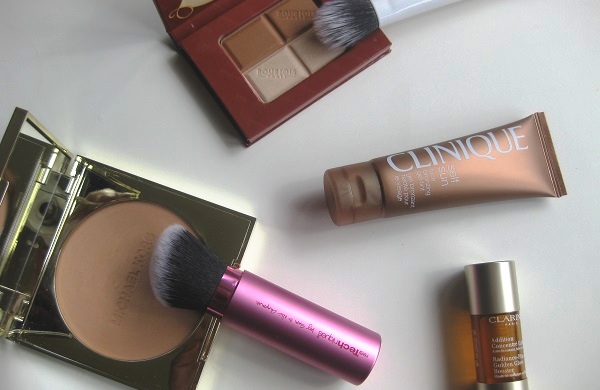 Bronze and Sculpt
Bronzing powder is the quickest, easiest and most foolproof way to add a little colour to your face. It can be applied in a number of ways, depending on which look you want to achieve. As with all bronzing, my motto is less is more.
How to apply bronzer for maximum effect:
Option 1: Add bronzer where the sun hits on the high points of your face: cheekbones, temples and a little on the nose for a natural look.
Option 2: Sweep a light dusting all over your face to give the impression of a deeper skin tone and evenly tanned look.
Option 3: Use bronzer to contour your face, creating shadow below the natural cheekbone, jawline and temples for a sculpted look. Best used in conjunction with a highlighter to add contrasting definition to upper cheekbones and brow bones. Stick to cool toned products, don't overdo either (or you will look ridiculous) and blend, blend, blend!
Michael Kors Bronze Powder in Glow (House of Fraser) is my favourite for options 1&2, though the Body Shop Honey Bronzer is a great alternative. Bourjois Bronzing Powder & Highlighter Duo (Boots or Superdrug) is perfect for Option 3.
Bronzing Tools
The brush you use makes a huge difference to ease of application, how well a product works and how it looks on your skin. One of my favourite and most affordable make-up brush brands is Real Techniques (Gordons Chemists). Try the retractable bronzing brush with supersoft densely packed bristles (Options 1&2) or the duo-fibre contour brush for contouring and more subtle colour (Options 1&3).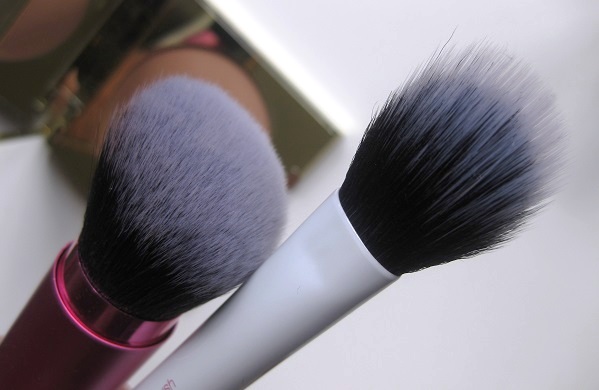 Happy Bronzing!
Related Reads
Essential Guide to Fake Tan: How to Apply it in 8 Easy Steps
Matte is Where it's at: Get the Matte Make-up Look
Beauty Buzz - Hidden Spots to Buy Beauty Products in Belfast
____
Stay bronze for longer with a spray tan.