5 Great Ice Cream/Gelato Parlours in Central London 
BY: Chris Pople |
5 Aug 2015
What's the Difference Between Ice Cream and Gelato?
Firstly, a bit of science, courtesy of Jennifer Earle of Ice Cream Ecstasy Tours. The precise difference between gelato and ice cream is probably of supreme unimportance once you've got to the stage of filling your face with it, but in case you were wondering – usually gelato is just milk and sugar, and usually ice cream is cream, eggs and sugar. Ice cream is served colder and has more sugar, but gelato is more dense (has less air churned in) so scoop for scoop they're of comparable calorie count. In short, one is not intrinsically better than the other but there is a lot of bad ice cream and gelato out there, so to help you avoid a bad experience, here are five spots in central London where you'll get your money's worth.
Snowflake Gelato
New boys on the Soho block, Snowflake use organic milk and seasonal ingredients (no strawberry flavours in winter, we're promised) to produce a range of incredibly smooth gelato. On top of that, their chocolate milkshakes are also worth a journey, as are their fresh waffles. Nothing too bizarre in terms of flavours here, but the sea salted caramel was a hit on my last journey; as was the honeycomb crunch (Kiwis out there may know this flavour better as hokey pokey).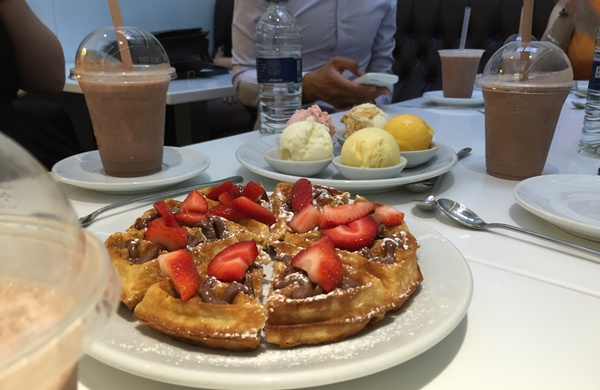 Gelupo Gelateria
Founded by the owners of the ever-brilliant Italian restaurant Bocca di Lupo, just over the road, Gelupo has become as famous for its long between-act queues (it's in the heart of Theatreland, so very handy for a half-time snack) as its occasionally, er, challenging flavours. "Chocolate and pig's blood" (I kid you not) was on the menu one Halloween when I visited, but they have a very decent short menu of much more straightforward alternatives; I particularly enjoyed a concoction called spagnola on my last visit – custard and sour cherry.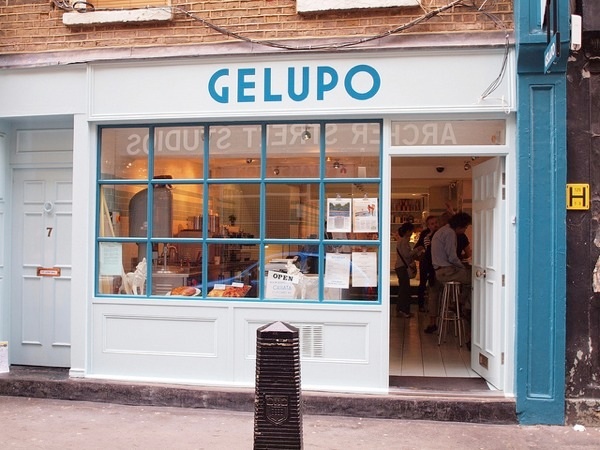 Image Credit: elisabet.s, flickr
Gelatorino
Gelatorino is perhaps the platonic ideal of a gelateria. In this smart, central location are housed some very handsome upright churning machines, imported specially from Italy, used to create a variety of flavours. Like Gelupo, they store their made gelato in tumblers with lids – the sign (so I'm told) of somewhere that doesn't artificially "thicken" their product to make those attractive heaped mounds for serving. Flashy and very West End, it's tempting to dismiss Gelatorino as for the tourists, but this is most definitely the real thing.
Haagen Dazs
OK, stop sniggering at the back. Just like you, thanks to their proliferation in airport departure lounges and chain cinema foyers, I had long dismissed Haagen Dazs as mass-market rubbish, the ice cream equivalent of Krispy Kreme donuts. But in fact they're the only ice cream in central London – yes, that's proper ice cream, not gelato – that doesn't use any stabilisers or preservatives in any of their products. Their vanilla ice cream is just cream, eggs, sugar and vanilla pods, their strawberry the same but with real strawberries. Who knew?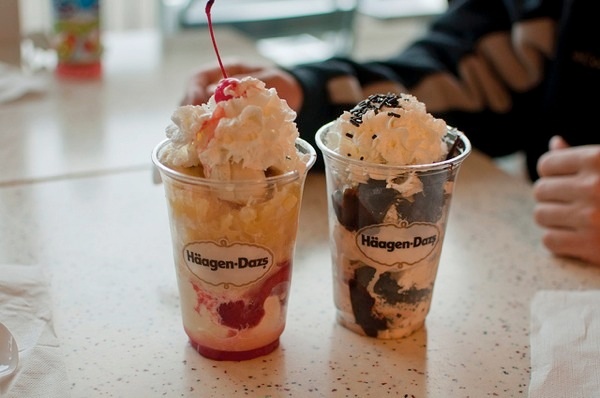 Image Credit: vxla, flickr
Morelli's
Much more at home in its little Covent Garden cubby-hole than in the overpriced and overpopulated Harrods's Food Hall, Morelli's serves a pleasingly accessible range of proper gelato flavours in a variety of very attractive coloured glassware. If you think you've seen a branch in your own home town, you're probably not going mad – there are branches from Broadstairs (Kent) to Bahrain, Texas to Libreville (Gabon). Try the mint & lime sorbet – it's a smooth, addictively citrusy number studded with real lime zest, and the best of its kind.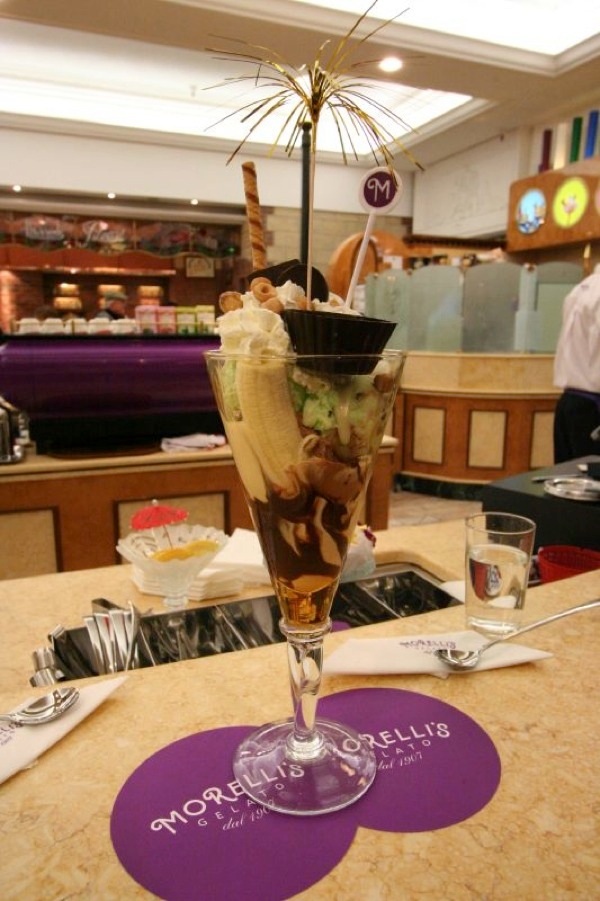 Image Credit: Holly Hayes, flickr
Ice Cream Ecstasy tours run every Saturday afternoon and some weekday afternoons and evenings in Soho and are available to book here.
Related Reads
An Expert's Guide to the Best Ice Cream in London
Where to Scoff Chocolate in London
____
Browse our deals for ice cream in London.