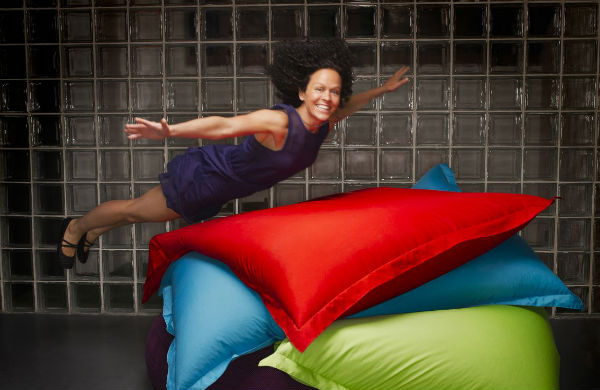 Who is Janis Curry?
She's a cheery and versatile digital expert with a healthcare background, and am usually seen either geeking out in Shoreditch or sprinting through North London trying to catch her kids.
Thanks to her two boisterous rascals, she has become an expert in soft play areas, parks, energetic music classes, and where to get a stiff drink once the kids have gone to bed. She set up ReallyKidFriendly.com to share ideas, inspiration and honest reviews with other new parents.
Tell us more about Really Kid Friendly
We're mums and dads just like you. We've drunk imaginary tea from tiny plastic teacups, created entire worlds out of Lego, and we secretly love hopping along to Sleeping Bunnies. We want to tell you about that cheery little cafe around the corner where the owners smile when they see our kids. And about these totally sweet little arts and crafts ideas that are worth the hassle of cleaning glue off the furniture. And about this amazing new iPhone app that keeps our toddler entertained on a rainy day, and about the beautiful picture book we snuggle up with at bedtime.
We know that parenting isn't just about surviving tantrums and being armed with tiny boxes of raisins. It's also about genuinely enjoying time with our kids, and that's what Really Kid Friendly is all about. We hope you'll pick up some great ideas from what other mums and dads have written, and we'd love it you'd share your tips too.
What do you write about in Groupon's City Guide Magazine?
On City Guide you'll find my top picks for places to go and things to do in London - not just with kids but while you're enjoying "me time" too.
Most popular articles by Janis
A Brief History of London's Oldest Cinema
A Londoner's Guide to Getting Your Mojo Back
3 Ways to Wear Out the Kids Around Muswell Hill
Where to Find a Jar of Moles in London
3 Best London Gyms for Families
London for Free - Top 5 Near Trafalgar Square
____
Click here to meet the City Guide Team
Photographer credit: Charles Gervais, Both Hemispheres