Belfast's Historic Linen Hall Library
BY: Jeff Meredith |
20 Jun 2014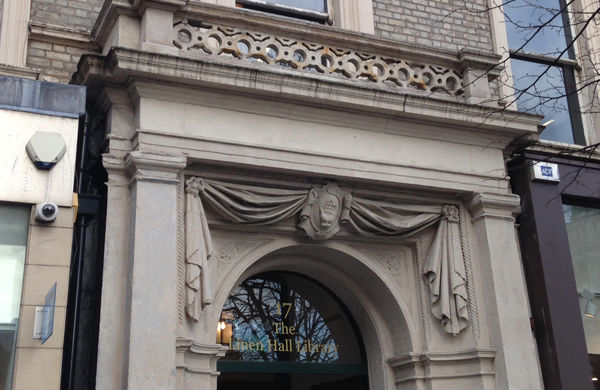 The Linen Hall library is a unique Belfast institution in the heart of the city centre, just across the road from the City Hall. The Library celebrated its 225th Birthday in 2013 and remains the last library in Ireland to be part funded from membership fees and is one of the last remaining independent libraries in the world. Linen Hall Library is part of the cultural fabric of the City and has survived many changes in the area, including the building of the iconic City Hall building, which dominates the view from the library windows. The library derived its name from the original building that previously stood on the City Hall site - The White Linen Hall. It relocated to its current site on Donegall Square North when the site was redeveloped to build the City Hall in 1888. The new premises used to be a linen warehouse so the Linen connection continued. It's a beautiful building built in the 1860s with a grand entrance, which allows you to enter into a piece of Belfast history. All around you are rows and rows of historically significant literature and the largest collection of books published on the island of Ireland, it's a literary marvel. The library went through its troubled years after 1945 as membership dwindled and continued through until the 1970s and 80s when footfall in the city centre fell. But a campaign to save the Library and raise much needed funds and new memberships was successful in securing the future of the building.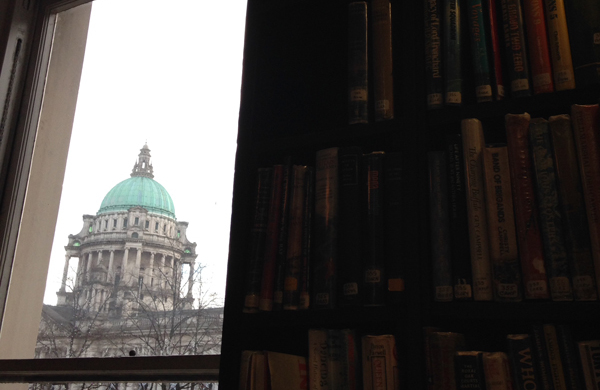 Now in the 21st Century, the library is a welcome oasis of calm in the city centre - a quick walk around the building feels like a real treat. I would definitely recommend having a seat in the library and sitting at one of the windows with a view of the City Hall, grab a C.S Lewis book and relax away from the hustle and bustle of the City. I would also recommend you try out the onsite café, and relax amongst one of the frequent art exhibitions while you enjoy a bite to eat and a coffee. Also, have a look at their Troubled Images Exhibition of 70 political posters in the 5 storey Vertical Gallery. This particular exhibition has travelled throughout the world and is now a permanent library exhibition of posters about our turbulent Northern Irish history.
More Information
Website: 
Linen Hall library
Opening hours: Mon-Fri: 9.30am – 5.30pm and Sat: 9.30am – 4.00pm ____ Check out our
deals for things to do in Belfast
.
BY: Jeff Meredith
Jeff Meredith runs popular Belfast blog, BelfastTimes.co.uk. He describes his blog as an online magazine for the city and covers fashion, restaurants, theatre, events and launches in the greater Belfast area. Jeff can be found on his blog, Facebook and Twitter promoting, plugging and reviewing the best things happening in and around the city of Belfast.