GROUPON GUIDE TO MANCHESTER
A Place to Write the Next Great Novel
BY: Ruth Allan |
9 Jun 2014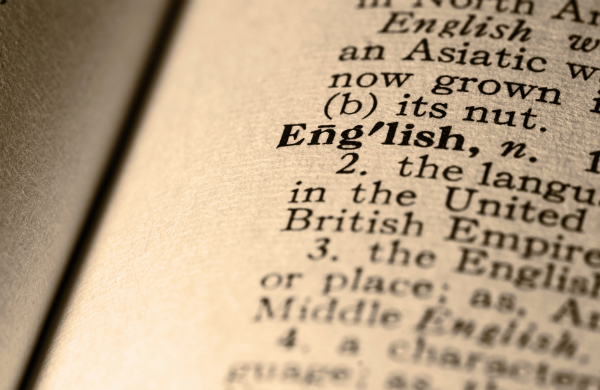 Writers, poets and lyricists have pounded Manchester's damp streets since Roman times. But this is a city which wears its heritage lightly.
The Anthony Burgess Foundation
Relaxed venues, like
The Anthony Burgess Foundation
 are a case in point.A diverse events programme means that IABF is as often home to musicians like Julia Holter, as it is to award-winning writers. The Clockwork Orange author's archives and reading rooms are tucked away in the basement and, if you pop in for a coffee, you'll find people browsing Burgess' back catalogue, in the kind of contemporary urban surrounds (it used to be a fire station) that could have been lifted from the pages of one of his novels.
Chorlton Mill, 3 Cambridge Street, M1 5BY
. Tel: 0161 235 0776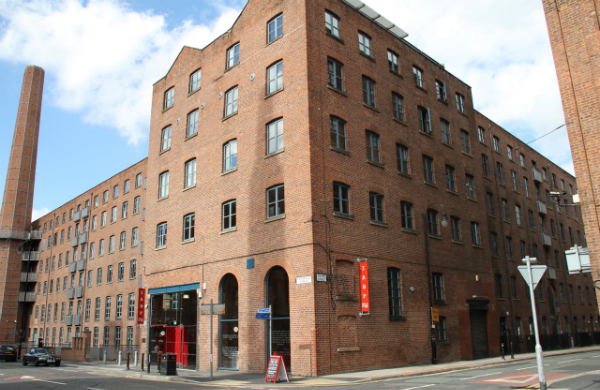 The Contact Theatre
Unassuming literary hangouts are a bit of thing in Manchester.
The Contact Theatre's
  foyer is one. Upstairs, you'll find companies like Quarantine workshopping new shows, taking breaks in the spacious café and entrance hall below as what light the city has filters in. The result is inspiring and chilled.
Oxford Road, M15 6JA
. Tel: 0161 274 0600
The Portico
If it's atmosphere you are after,
The Portico Library
 is a particular thrill. Designed with optimism in the 19th century, this impressive building has a main room, complete with large, ornate circular skylight in the roof overhead. Below, literary exhibitions and award ceremonies, like the Portico's own book prize take place. The rear portion of the building could double for Hogwarts library in the Harry Potter films. Crumbling books line the shelves, reachable only by creaking mahogany ladders as older gentlemen snore off their lunch by the fire. The Portico is primarily for members, but visitors are welcome to drop in and have a look around during the day. If you are lucky, you might spot one of the city's famous literary faces. Eric Gregory Award-winning poet, Adam O'Riordan, can occasionally be found by the grate, while other patrons include crime writer, Val McDermid, and BBC 6 Music's Stuart Maconie.
57 Mosley Street, M2 3HY.
 Tel: 0161 236 6785
Bad Language
Thanks to the hundreds of thousands of students that pour into the city each year, there's a vibey underground literary scene too, with plenty of places to meet like-minded souls.
Bad Language
is one of the most credible nights. It takes over the back room of the
Castle Hotel
  on the last Wednesday of the month and is devoted to new work. Regulars include founding members, Daniel Carpenter and Joe Daly (pictured, on the venue's 200-year-old, creaky stage) with previous guests that include the Quietus' editor, John Doran.
66 Oldham Street, M4 1LE
. Tel: 0161 237 9485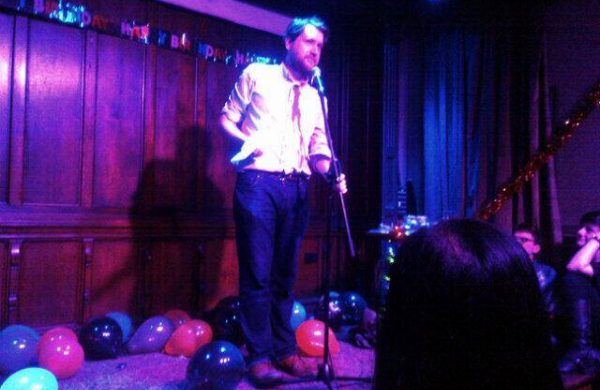 Tales of Whatever
Local journalist and writer, Mark Powell, meanwhile, is the brains – or, should I say, mouth – behind
Tales of Whatever
  improvisation night - a cross between stand up and a group drinking game. You'll find Powell and his merry crew on the second Wednesday of the month, across the road from The Castle Hotel at Gullivers. Happy reading.
109 Oldham Street, M4 1LW
. Tel: 0161 819 2970 Where do you hangout in #Manchester? Tweet us!
@Groupon_UK
#grouponguide
____ Check out our deals for
culture in Manchester
.
BY: Ruth Allan
Ruth has been writing about Manchester's cultural scene for the last 10 years, specialising in off-the-beaten track destinations and hidden gems. She's the editor of Manchester's award-winning what's on guide.