London's Best Ramen and Udon - Get Your Noodle Around This
BY: Niamh Shields |
18 Apr 2014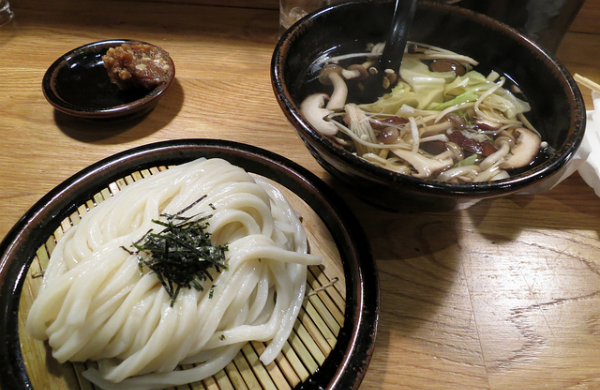 London is in love with Japanese noodles. A rash of ramen bars have opened in the last two years, following on from London's love affair with proper handmade udon at Koya, and now little sibling, Koya Bar, too.
Handmade noodles may not seem like that big a deal, but if I told you that udon took five hours and part of the process is to knead the dough with bare feet, would you believe me? Ramen are generally made with a machine imported from Japan and not all ramen restaurants make their own - those that don't tend to have them made to their own specific recipe.
These days, Japanese noodles are serious business. Where to go to sample London's best? These are my favourites.
Koya
Koya opened gently and quietly in 2010, but it wasn't long before queues started to snake outside their door. Traditional udon noodles are served along with very creative small plates, and the prices are very accessible. The secret to Koya's success is their integrity and commitment to detail. Bonito for the stock is shaved fresh daily, udon is made fresh every day, and every ingredient from soy sauce to sake is sourced with great care. Be sure to try the small plates too. I recently had some hay smoked ox heart which put some of the best steaks that I have eaten to shame.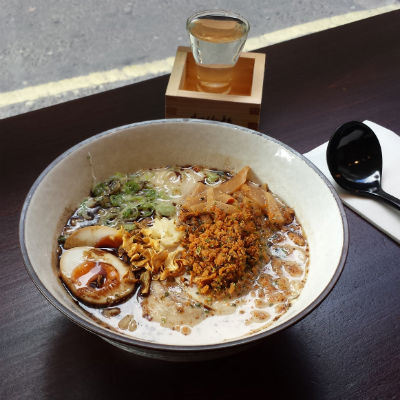 Tonkotsu
Winner of the OFM Best Cheap Eats award this year, Tonkotsu dishes up ramen on Dean St in Soho. An open kitchen sits in the front window, and from here they serve up their namesake Tonkotsu, Tokyo Ramen and Soho Ramen. The ramen served here is less rich and a little more polite than Bone Daddies, and is a great starting point for those new to proper ramen in London. The karaage chicken and gyoza are some of the best in London, so don't miss those too.
Koya Bar
Koya opened Koya Bar, right next door to the original Koya a couple of months ago. Koya Bar is a 25 seater noodle bar, serving the udon that they serve next door, and some specials. Unlike its big sibling next door, Koya Bar is open all day and, right now, doesn't have the queues that Koya does. They also serve breakfast, which I highly recommend. Bacon and egg udon is a quirky and delicious take on the classic English breakfast and the kedgeree is mighty too. Don't ignore the specials - if you're lucky enough to be there when the trotter udon with cha shu pork and pickled egg is on, grab it.
Bone Daddies Ramen Bar
Bone Daddies is a raucous rock 'n' roll ramen bar. Opened by Ross Shonhan, former head chef of Zuma and Nobu in 2012, Bone Daddies is a bowl of noodles that grabs you by the chops and demands that you pay attention. For fierce and firey tantanmen, to rich creamy (and fatty) tonkotsu, Bone Daddies is making one of the best ramens in London right now. The Kimchee Tonkotsu special is my current favourite - a rich, thick pork bone broth spiked with kimchee to lift it, with charred sweetcorn and parmesan (it isn't uncommon to add cheese to ramen in Japan). The soft serve ice cream for dessert is terrific (just one flavour per day). I am also partial to the fried chicken and the pig bones.
Cover Image Credit:Cold udon with broth and walnut miso on the side, Alper Çuğun, flickr
Where do you get your noodle on in #London? Let us know! @Groupon_UK #grouponguide
____
Check out our deals for Japanese Restaurants in London.
BY: Niamh Shields
Niamh Shields loves to eat, cook, travel and drink wine, and she happily gets to do all of this full time now as a London based food blogger. She gets distressed if people go to London and eat badly, so she wants to make sure that you know of the best places. You can read more of Niamh's adventures, recipes and recommendations on her blog.