London's Recently Opened Restaurants
BY: Edward Smith |
18 Apr 2014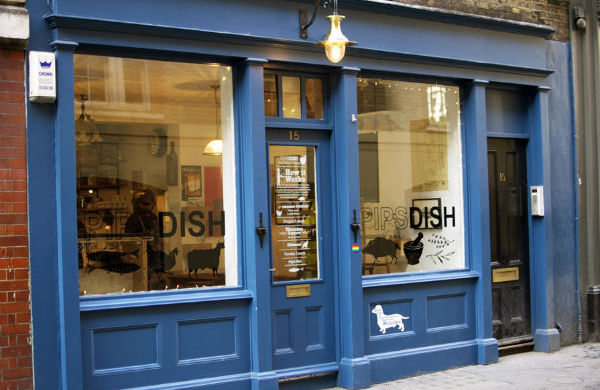 New restaurants are opening every week in central London. Many are big name or big bucks backed. Others are smaller, more artisanal affairs built by budding young chefs and entrepreneurs who are risking everything. What's common to all of them is that, simply by being new, they appear to attract hype. Not all live up to that hype though. To be successful, there needs to be a decent idea, a bit of talent, a lot of hard work and at least a stroke of luck.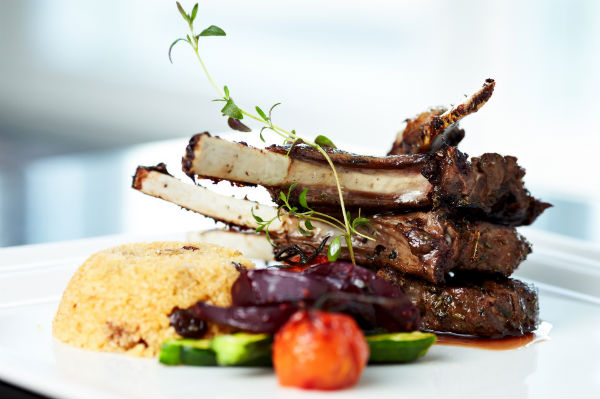 Pip's Dish, Covent Garden
Is this a restaurant or a front room? Whatever, it provides cute, casual, informal dining. The menu (well, the knowingly limited food option) changes every day, depending on what cook and food writer Philip Dundas' suppliers drop off. Think homely comfort food – today, for example, there's venison and chanterelle salad, hake with white beans and chorizo, and warm pear pudding with cream. Tomorrow, who knows?
Pip's Dish
, 15 Exeter Street, WC2E 7DT
Le Coq
This is chicken rotisserie done the right way - quality free range chicken, cooked on a spit till golden brown and crisp on the outside, but so that the legs and breasts are equally moist and juicy. You get ¼ chicken each, served up with an interesting carb option – I recently had oozing risotto style orzo pasta with tenderstem broccoli. You can add chicken dripping roast potatoes and a green salad too. Choose from one of two simple but tasty starters and/or desserts too to round off a wholesome, comforting and fairly priced meal.
Le Coq
, 292-294 St Paul's Rd, London N1 2LH
Café Murano
Angela Hartnett is a favourite among chefs, journalists and home cooks alike. Her Mayfair restaurant Murano has held a Michelin star since 2009 and she's a regular on TV. In the last few months, though, she's been concentrating on expanding her restaurant empire. In October she opened Merchants Tavern in Shoreditch alongside her partner Neil Borthwick, and followed that a few weeks later with Café Murano in the site of the former Petrus (Gordon Ramsay and Marcus Wareing fine dining). Café Murano is of particular note because it brings quality but affordable Italian food to Mayfair. Which was pretty much unheard of before now.
Café Murano
, 
33 St James's St, SW1A 1HD
Hoi Polloi
I love the idea of Hoi Polloi, a restaurant situated in the Ace Hotel, Shoreditch, which opened at the beginning of October 2013. They're there for "breakfast, elevenses, lunch, afternoon tea, aperitifs, dinner, supper and nightcaps". The food is casual but smart (i.e. intelligent). So it's light bites during the day, with plenty of 'in bread/on toast' options; snacks and savoury tea temptations in the afternoon (scone with cheese and gentleman's relish); and cheap cuts cooked well in the evening (skirt, pork belly, pressed lamb breast). They tick the seasonal ingredient box and have a cracking cocktail list too. Enter through the flower shop.
Hoi Polloi
, 100 Shoreditch High St, E1 6JQ
Boopshi's
Boopshi's is an Austrian themed, informal restaurant, with a prosecco and sweet stuff spritzer bar downstairs. There's quite a bit on the menu – traditional Austrian Alp cuisine with a lighter touch. But my eyes are only drawn to the schnitzels - pork, chicken or veal. All meats are sourced ethically, then mercilessly flattened, breaded, fried and served with eggs, capers or anchovies. A schnitzel, a side of sauerkraut and a beer please waiter. The food won't blow your mind, but it's good enough to be a smart central London bet for a sociable meal and a few drinks with friends.
Boopshi's
, 31 Windmill Street, W1T2JN
On The Bab
Korean food has been waiting to explode all over London for a number of years now. There are Korean BBQs, a few almost successful chains and concept ventures popping up here or there. Largely through kimchee (fermented chilli cabbage), Korean cuisine's presence and influence is felt in street food, popular mainstream food writing and even fairly high end restaurants. Still, though, I reckon it's been simmering rather than boiling. On The Bab should raise the temperature with small but feisty bites to be washed down by a few soju cocktails. Try the yangyun chicken and the spicy pork 'on the buns'.
On The Bab
, 305 Old Street, EC1V9LA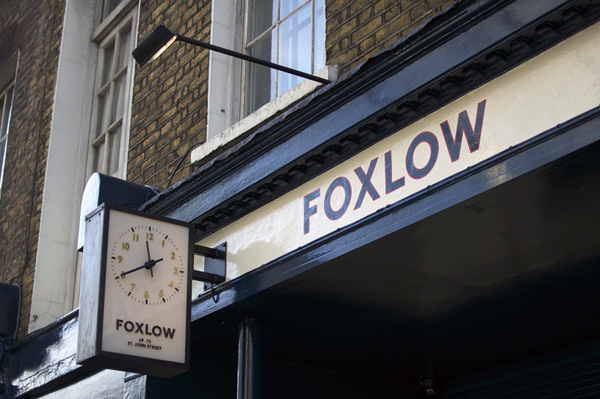 Foxlow
The founders of Hawksmoor, the excellent mini-chain of steak restaurants, have come up with a new restaurant idea: Foxlow. They've moved the focus from prime steak cuts to the cheaper muscles, which take a bit of time to cook but come out all sticky and awesome. It's a smart move – it means that they could expand their interests without lessening their Hawksmoor brand. It's ecological too – you need a lot of cows to provide prime steaks in the numbers Hawksmoor get through, so it's appropriate they find ways to use up other parts of the carcass – which this place does with lesser steak cuts, slow smoked beef short ribs and eight hour bacon ribs standing out. The sides (brought to you from a 'salad bar') are necessary, delicious but add to the cost. Puddings like peanutella and sweet toast and banoffee split are naughty.
Foxlow
, 69-73 St John Street, EC1M4AN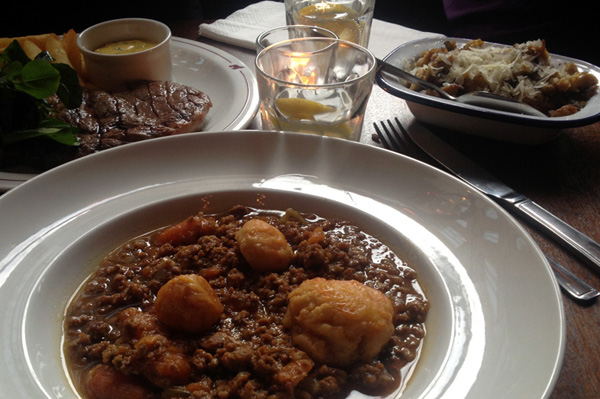 The Ape and Bird
Not a restaurant, more a pub with decent grub - the Ape and Bird is the new venture for Russell Norman and Richard Beatty, the founders of the Polpo Group (that Venetian bacaro themed small plate, bare bulb, no reservation, trend setting game changer). Food highlights for me are in the starter section, like the pig trotter Scotch egg, crab on toast with sea veg, and the blood pudding hash with fried sprouts and a soft poached egg. That said, I really enjoyed a bowl of mutton mince and dumplings and have heard the roast chicken for two and cheeseburger are worth a look-in. The pub's biggest selling point, though, is that it occupies a massive site between Soho and Covent Garden. Which means there's suddenly a decent (and decent sized) place to meet for a casual, spontaneous drink in central London – something that's surprisingly rare.
The Ape and Bird
, 142 Shaftesbury Avenue, WC2H8HJ Have you tried any of these restaurants? Let us know! 
@Groupon_UK
#grouponguide
 #london ____ Check out our deals for
London restaurants
.
BY: Edward Smith
Click here to see more articles by Ed...Ed Smith used to be a lawyer but retrained as a chef and now cooks and writes for a living. Based in London, Ed writes for various publications, including his blog, Rocket and Squash, and was shortlisted in the 'Best Online Food Writer' category of the 2013 Fortnum and Mason food awards. Ed eats too much. Click here to see more articles by Ed...