Lord of the Wings - Four London Joints Selling Chicken Wings To Rule Them All
BY: Nick Andrews |
14 Jul 2014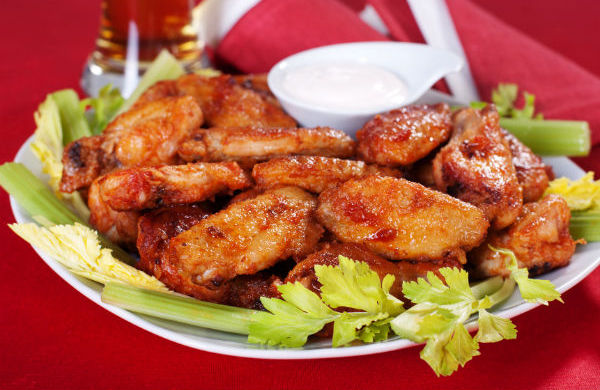 With American comfort food expanding apace on London, we've seen a massively popular sub-trend of great quality wings popping up across the city. It's still a nascent trend, but here are four wings to rule them all.
Orange Buffalo
Orange Buffalo is a street food van that serves from the Old Truman Brewery in East London. Their offering is all about the authentic New York-style wing experience, but with a focus on ethically sourced, free range chicken. You have the choice of four different sauces with your wings – Original (aka mild), Woof Woof (Hot), Vincent (Hotter, with mango) and the terrifying sounding Viper (Super Hot). Each sauce can be tasted before you choose which your wings are to be smothered with. For £6 you get a portion of eight wings with accompanying celery and blue cheese dip.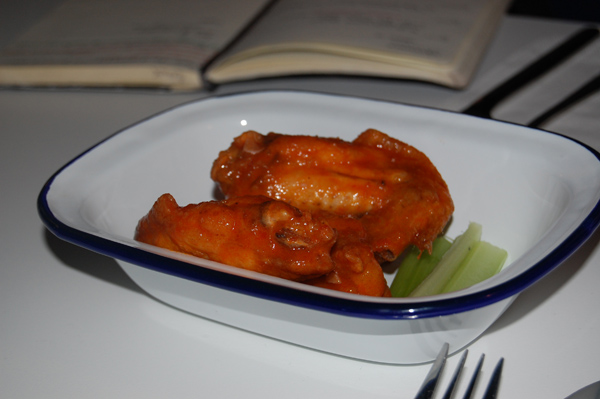 MEATLiquor
MeatLiquor is London's cult American dive bar, so it's no surprise that proper buffalo wings are on the menu here. The wings are super crispy, and tossed in a tangy buffalo sauce (for the uninitiated, buffalo sauce is hot and sour in style, like Frank's hot sauce). They're deep fried and tossed in butter, so you wouldn't eat them during a health kick! They come with a pot of outstanding blue cheese dip, which delivers lumps of blue cheese in a creamy, garlic-y sauce. Put the wings and the sauce together and you've got a seriously delicious platter of food.
Patty & Bun
Patty & Bun is ostensibly a burger joint. The menu is predominantly a burger menu, and there's not a lot else on it. This turns out to be a very good thing, as it means the sides you can order are absolutely phenomenal. Ordering the £5.50 "Winger Winger Chicken Dinner" wings, as they're named on the menu, delivers you a portion of sticky BBQ wings, smoked and cooked confit. They literally melt in the mouth as the meat falls away from the bone. Inevitably you end up covered in that sweet sauce, but that's ok because your hands smelling of confit wings for the rest of the day/evening is another good thing. The portion size is pretty generous, and you can even get them to takeaway.
The Bull, Highgate
The Bull, Highgate is certainly not on the beaten track for American food-loving diners, but its Wings Wednesday offer will float a lot of boats. The deal is essentially a huge pile of free-range hot chicken wings for £5. These wings are good, with a crisp outer coating covering the meaty pieces of chicken all doused in a buffalo hot sauce and supplied with crudités and blue cheese dipping sauce. If that doesn't convince you, another pull is The Bull brew a lot of their own beer, and have a great selection of other draught and bottled beers too.
____