Luxury Candles Made in Glasgow at Shearer Candles
BY: Laura Pearson Smith |
28 Jul 2014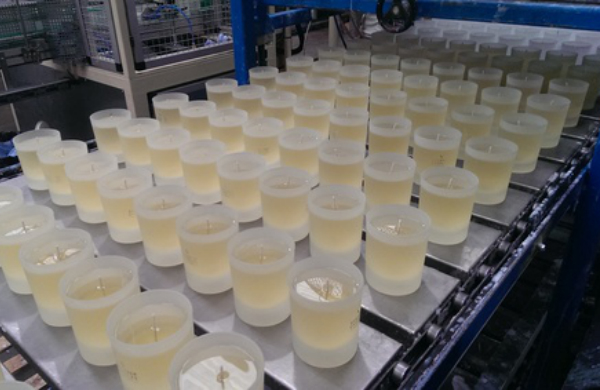 There aren't many people who don't love to have a scented candle lit in their home. The flickering light is comforting, whilst the scent can be relaxing, invigorating or memory-inducing. Shearer Candles are one of the top candle brands in the UK, and their luxury candles are produced right here in Glasgow.
Shearer Candles makes a vast range of scented luxury candles, using only the finest ingredients. It was founded in 1897 by the Shearer and Harvey families in the Candleriggs area of the city. In 1972, when the last of the Shearers retired, it was taken over by the Barnet family. They still own and operate Shearer Candles from its current Govan site, so it is very much a Glaswegian family business.
The range of candles that Shearer Candles sell is extensive. Each season they bring out new releases inspired by Scotland, whilst always having a core range of customer favourites. They source every ingredient very carefully from around the world to ensure the highest standard, with many of their scent oils coming from France.
All of their scented ranges come in a variety of sizes and shapes - from tealights to large glass jars.
I adore their fresh and uplifting Persian Lime candles (as does singer George Michael who orders them by the crate load) - they are perfect bathroom and kitchen fresheners. I also love their classic sweet Vanilla & Coconut candles. They smell homely and evoke beach and ice-cream memories.
As well as their range of standard scents (which Janet Jackson is also a fan of), they also have additional ranges such as Victorian Winter (think fresh figs and evergreens) and The Highland Collection which is full of whisky scents.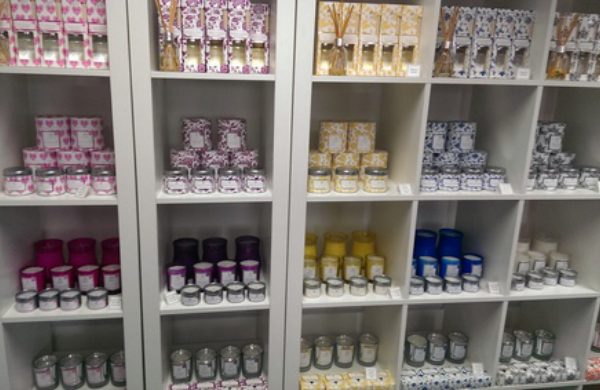 On site at their Govan factory, Shearer Candles have their own shop. Even more exciting than their main lines, is the seconds shop, which sells all of the candles which come out of production slightly less than perfect or are from extinct collections. This includes their candle holders too. I was amazed at the bargains that can be found here, so it's well worth a visit for any candle or home interiors fan. I purchased a delicious Mango & Starfruit scented glass votive candle, which they don't make anymore, for just £2.
As well as selling from their own store and on their own website, Shearer Candles are stocked in major supermarkets such as Tesco and Waitrose - which is a major clue to their popularity level! Their medium glass tumbler candles and large travel tin candles retail for £7.00 each, whilst their large glass boxed candles are £15.00.
I can't wait to see what Shearer Candles bring out next, as each new creation's 6-month development period ensures they burn well and give off a strong and lasting scent. They really do design nothing but perfection, and all with a love of Scotland and their Glasgow home.
Shearer Candles Factory Shop, 23 Robert Street, Glasgow, G51 3HB
Open Monday to Friday 9am-5pm and Saturday 12pm-4pm
Related Reads
Be Kind to Your Skin - Where to Find Natural Beauty Products in Glasgow
Four of Glasgow's Hottest Fashion Brands
Explore The Glasgow Style Mile
Check out our deals for shopping in Glasgow.
BY: Laura Pearson Smith
Laura Pearson-Smith is from Glasgow's Southside. She is a lover of luxury, yummy food and all things pretty. She founded, and is editor of luxury travel online magazine Stylecation, and blogs at her own lifestyle blog A Life With Frills. She has written countless fashion, beauty and travel articles for various publications including The Huffington Post. If you want to know the best Chinese restaurant in Glasgow, where to get a vintage Chanel handbag or the city's best facial, she's your girl.