GROUPON GUIDE TO MANCHESTER
Massages in Manchester - Our Guide
BY: Jess Hardiman |
5 Aug 2014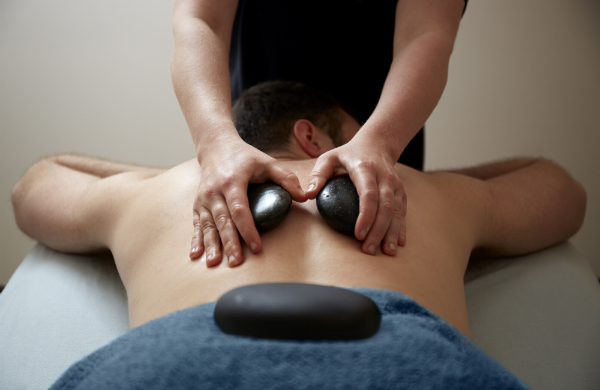 We're all in need of some rest and resuscitation from time to time, and by putting your life in the calming hands of an experienced masseuse, it is possible for the weight of the world to slowly melt away. However, the world of massage is one all too often met with images of seedy districts, late nights and red lights – so where should you go if you're after something a little more civilised and professional, and truly soothing?
Ultimate Relaxation
Trade in the harshness of the concrete jungle with a trip to the Bali Health Lounge, where you'll be given a slice of Indonesian-style indulgence. It may be a far cry from the sandy beaches and lush forests of the South-East Asian archipelago, but the folk at the Bali Health Lounge will transport you to the tropics as best they can with full body massages from £59. The spa also offers Y'Tsara deluxe massages - a branded product drawing on centuries of Asian wisdom to engulf your weary body in an aura of serenity and peace.
Value for Money
For a slightly cheaper massage hit, head out into the suburbs to The Burton Road Clinic, where (unlike most spas) sessions can be booked in half-hour, 45 minute or hour slots, meaning that the experience can be tailored to your needs. Treatments available here include Swedish body massage, Indian head massage, hot stone spa therapy and sports massage, as well as the slightly more unusual but increasingly popular baby massage.
Do it Yourself
Alternatively, massages at Manchester Therapy Centre cost from just £24 for half an hour or £34 for a full hour – but more importantly, if you fancy getting your hands stuck in yourself, it also offers introductory massage classes for beginners through the Manchester School of Massage. The weekend course costs £97, covering shoulders, neck, back, arms and legs and massage strokes including effleurage, friction, kneading, wringing and percussion, all aiming to teach you not only how to perform a massage but also what can be gained by receiving one. By the end you'll be able to impress friends and family with your newly skilled handiwork, but the course also works as an ideal initiation for those intending to take a massage certificate course.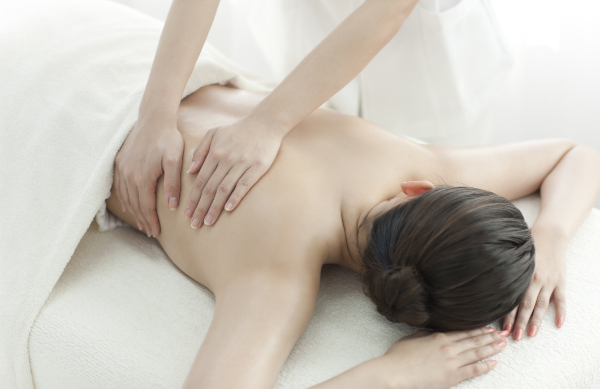 The Health Benefits
Massage can unleash many benefits on the body, including stress relief, increased posture awareness and lower blood pressure, so shed the cliché of love-you-long-time massage parlours and opt for something a little more innocent, a lot more indulgent and one hundred percent deserved.
Related Reads
Cut-Price Chops and Discounted 'Dos
Spas in the City: Urban Pampering in Manchester
Hair Today, Gone Tomorrow! Threading in Manchester
____
Find a deal for massage in Manchester.
BY: Jess Hardiman
A strong believer in both a flick of liquid eyeliner and a sturdy beehive, Jess Hardiman loves to find her style inspiration from unlikely places – whether it's classic French cinema of the 60s or just anyone who can resuscitate lifeless hair. In 2013 she was awarded 'Magazine Journalist of the Year' at the Manchester Student Media Awards, and these days you'll find her over at listings website Manchester Wire or her own blog, where she also enthuses about anything from Woody Allen to a glass of sherry.