Munch Your Way Around Manchester!
BY: Sarah Tarmaster |
8 Sep 2014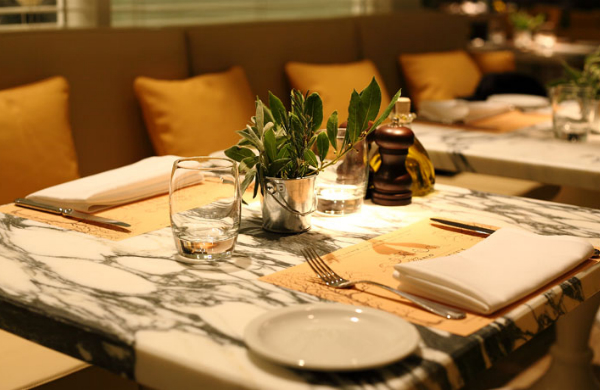 Spending a day doing nothing in Manchester is a rare treat. When such a day comes up, it's important to fill it with as much food as possible. Manchester's food scene has exploded in the last few years - when I uni'd here over a decade ago, I was lucky to find one or two good independent places. Even then, they were only open during the evening. How glad I am it has all changed.
Starting the Day Right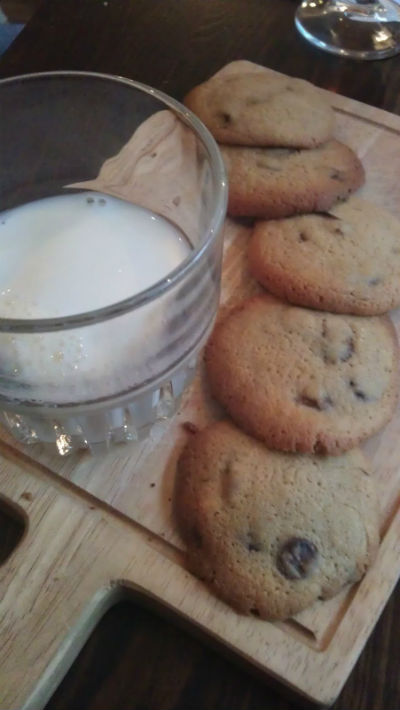 I always start my day with a cup of the good stuff and there's nowhere better than North Tea Power, (read more about North Tea Power in My Favourite Manchester Coffee Shops) a delightfully minimal space whose owners pour all their energy into sourcing the best coffees and blends they can, whilst experimenting with innovative ways to brew the perfect cup. North Tea Power also has a wide range of specialist teas for those less inclined to pump themselves chock full of caffeine first thing. There's homemade granola and yoghurt (caramelly goodness) or chewy handmade bread, plus a range of exceptional baked goods made by local firm Robinsons - try the florentine, I've never had one so good.
Sample the Markets
Fuelled up, eyes opened, brain functioning - check out the Piccadilly Gardens market, Manchester's resident producers market with plenty of delights to nibble (should you still be hungry) and things to take home. A burger from Lakeland Picnic is always a good shout. They hand rear their meat on their own farms, butcher it onsite and produce super succulent meaty burgers.
Lunch Options
Choosing where to lunch always involves a pleasing quandary. My favourite places for a leisurely lunch are generally the restaurants that allow me to take my time and share/gossip/laugh with friends - the best place for this is definitely Cicchetti. Located at the bottom of House of Fraser, this is anything other than an in-store restaurant. Based on the Venetian concept of small, tapas-style plates called cicchetti (chee-kett-ee), dishes are made to share and come out as and when they're ready. The pasta is made fresh in house, is super silky and always worth ordering. Another must is the zucchini fritte (fried courgettes), which are coated in a light, salty tempura batter - all veg should be served in this way if you ask me. The melazuna parmiaggio and the affagato are other dishes worth putting on the bill.
Luxury Food Shopping
Once lunch has been digested, pop over to Harvey Nick's food hall - ostentatious, but a great place to find novelty ingredients (gold leaf sprinkles anyone?). It also has a small but perfect charcuterie counter. Make sure you buy some of their truffle salami, but get the staff to double pack it or it'll 'perfume' the rest of your shopping/car/house/fridge/train journey home.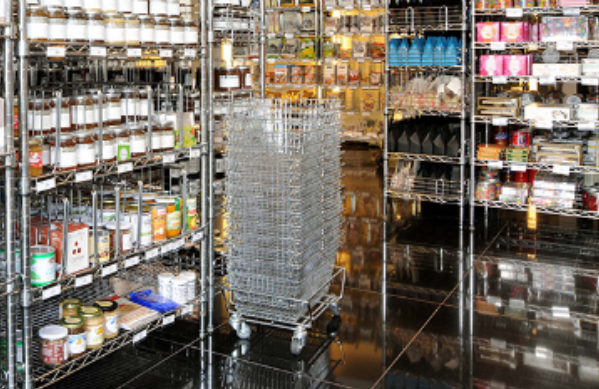 Homeward bound, head via the Arndale shopping centre and track down the Arndale indoor food market to get some speciality produce to take home. The best stalls to check out are the tiny Micro Bar, which serves local craft ales and doubles as a beer shop and the Queen Brie, which is the place to get some unusual cheeses. The staff are more than happy to give you tasters and to guide you through different cheeses to find the perfect one. The Arndale Market is also the place to get your fresh fish, the range of fish on display is breathtaking, with some real specialities such as razor clams and sea urchin (if you're lucky!).
Forget your soggy pies and rain soaked chips - if you know where to look, Manchester's a food lover's paradise.
Cover image courtesy of www.sancarlocicchetti.co.uk
Related Reads
Cash, Cheque, Credit Card – Small Plates
Manchester: Fancy a Slice of Food With Your Fashion?
My Favourite Manchester Coffee Shops
____
Find a deal for restaurants in Manchester.
BY: Sarah Tarmaster
Sarah Tarmaster has been eating and drinking her way round Manchester for the past 12 years and has been writing about it for the past four. Sarah started the blog North West Nosh to shout about what's great in the North West and because she suffers from that common British phobia, complaining in restaurants. When's she's not planning where to eat, eating, cooking or recovering from overeating, Sarah can be found putting on street food events, yomping round the countryside or crafting something; she rarely sits still, which is good considering how much she consumes.