My Experience of Laser Hair Removal
BY: Jen Riley |
4 Jul 2014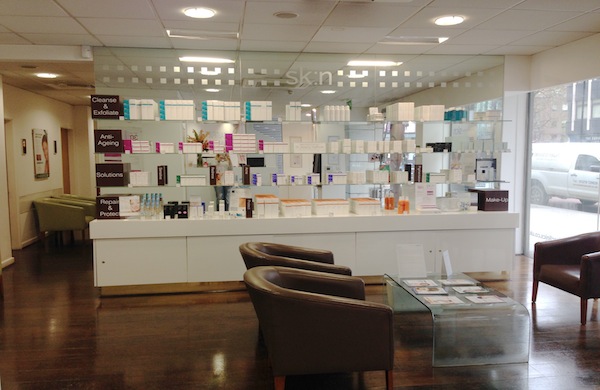 Every time spring rolls around there's a few things that cross my mind - one, regretting that extra portion of macaroni cheese or whatever else fattening (but delicious) food I've overindulged in over the colder months and two, hair removal. The approach of the warmer months means showing some skin is on the cards. This year I decided to take the plunge and give laser hair removal a go.
I paid a visit to Sk:n clinic to start a course of six sessions of Laser Hair Removal. The hair growth reduces with each treatment, eventually leaving you hair free - with minimal 'top up' sessions needed. So what did I discover?
Is laser hair removal expensive?
Although Sk:n do regularly offer discounts and deals, a course isn't cheap, with an area such as bikini or lower legs costing around £1000 for a course of six sessions (full price).
But if you think of the sort of money you would spend on razors or other hair removal products over your life it can become comparable.
How long does laser hair removal take?
With hair growth reducing by around 10% with each session (depending on your colouring/hair type) you can start to see the results during the course so you don't have to wait too long. However, if you're thinking of taking a course at the start of the summer to be hair free that season, then I'm afraid you have left it a little late. Each session needs a six week gap between it - so starting in spring, you can expect to be fully de-fuzzed by October time.
Does laser hair removal hurt?
The other big question for people considering laser hair removal is how does it feel? I've heard it being described as like a hot elastic band being snapped against your skin - and that's probably a reasonable description. It doesn't hurt, it's just more 'uncomfortable' than painful - very much like a 'snap' of discomfort each time the laser is used. I found that there's absolutely zero pain or discomfort afterwards too. One thing to consider is that you will need to shave or use hair removal cream on whatever area you want lasering before the session - and you can't wax whilst having laser hair removal as that removes the root of the hair which is what the laser needs to work on.
Would I recommend Sk:n Clinic?
Sk:n as a destination for laser hair removal is one I would certainly recommend - it's well established, with branches all over London and the UK. The clinics feel very clean and professional and you know you're in good hands - plus with the range of offers they consistently have on you know you can get permanent hair removal for a reasonable price - without cutting quality of service.
Shave, Wax, Cream or Laser? Which hair removal method is best?
___