GROUPON GUIDE TO MANCHESTER
My Favourite Manchester Coffee Shops
BY: Peter Callaghan |
21 May 2014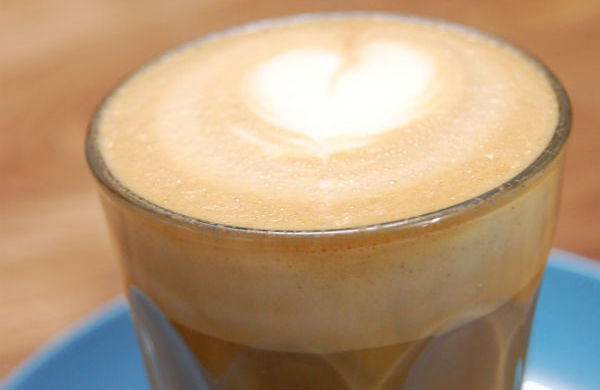 Coffee. Java. Jo. An article in The Guardian* suggests that perhaps we should adopt a similar coffee culture as our antipodean cousins and welcome proper coffee into our cities. However you like your shot in the arm, it seems we're all drinking more coffee than ever before and there are now some great places to get your hit. I'm not talking about the ubiquitous chains that you'll find in any city in the western world. While they serve a purpose, and we all find ourselves stumbling into them from time to time, get your mind out of the commercial coffee emporiums and perhaps take a look at some of my favourite Manchester coffee shops. But why are they my favourites? - Because they tend to be local people taking on the multinationals? - Because they are more interesting places to while away an hour or two? - Because, ultimately, the coffee on offer tends to be better than you'd get at the aforementioned hawkers of brown bitterness masquerading as coffee? Well… all of the above. I'll kick off with what might be the tiniest coffee shop in the UK, let alone Manchester. Caffeine & Co can be found in St James Square (not actually a square) and is what estate agents might describe as "bijou". To be honest, it's miniscule. Swinging cats is not an option. But from this tiny space they are knocking out some big drinks. The beauty about Caffeine & Co is that if you want to get a few miles out of the city you can also enjoy their tremendous coffee and wonderful homemade cakes and sandwiches out at Longford Park in Chorlton too.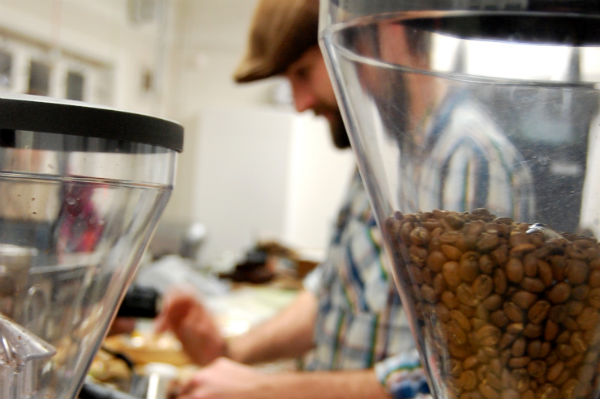 Back to the city centre and
North Tea Power
. Don't let the name fool you, while it may have started out as a tea shop this Northern Quarter hangout serves its own blends of coffee which are the perfect blend of bitter sweet that you just don't get at the purveyors of watery tastelessness that are the big chains. They also serve a tremendous French toast if you're looking for brunch. Sticking in the Northern Quarter Home Sweet Home is all about American homeliness. The coffee is strong and rich and the cakes made in store are sweet and delicious. Little tip - if you've had one too many the night before, the Frickin Awesome French Toast will cure what ails you.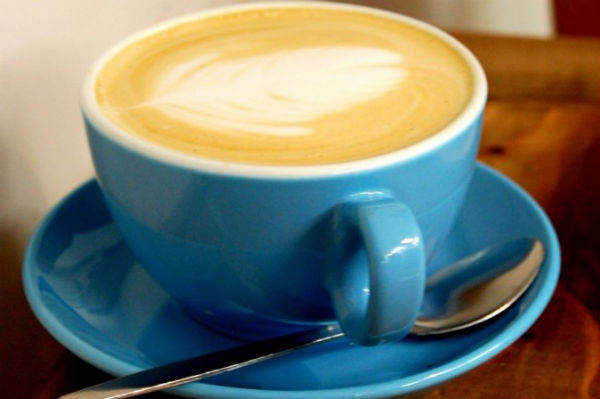 Randalls at the Royal Exchange holds a special place in my heart as it was always the place I would end up on my early trips into the city centre. Which first of all means that it has been around for a while and, given the rapidity of openings and closings in this sector, surely means they are doing something right. Secondly, while my tastes might have matured over the years, the coffee and food on offer here has always been able to pull me in. So next time you're out and about in Manchester and you fancy a coffee, look beyond the obvious (and the mundane) and perhaps try one of these. Or don't – it'll mean there's more room for me!
*Article in the Guardian
Have your say! Where are your favourite places for a cup of jo in #Manchester? Tweet us @Groupon_UK #grouponguide
____ Check out our deals for
cafes in Manchester
.
BY: Peter Callaghan
Pete Callaghan, also known as, The Hungry Manc has lived in Manchester all his life and has been blogging and writing about food in his home town for nearly 2 years.  He also contributes to local lifestyle magazine VIVA. Always hungry. Mostly in Manchester