No More Dodgy Kebabs - Late Night Eateries That Are Worth Staying up for
BY: Rejina Sabur-Cross |
6 May 2014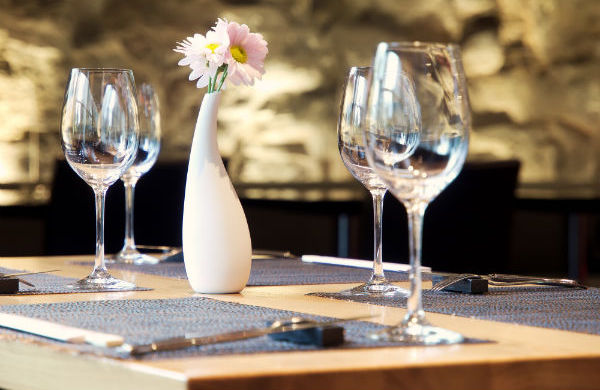 London is packed with places to enjoy grown up midnight feasts and the days of making do with a mystery meat hotdog are now thankfully well behind us. Whether you fancy a proper salt beef beigel, a diner style mac and cheese or just a really stonking view of the city, there's something somewhere to sate your need.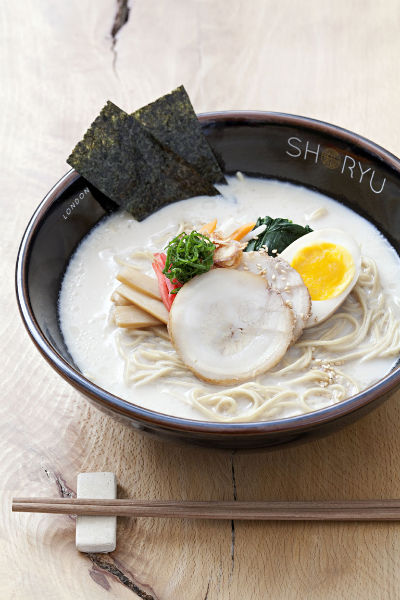 Shoryu Ramen
Imminently due to open until 3am for the late-night/post-work crowd, the queues outside this small but perfectly formed ramen joint are testament to some of the tastiest noodles in town. It's a no-brainer, really. Hot nourishing broth plus starchy noodles are always going to knock the socks off a puny kebab when it comes to warding off a hangover. They also do a lovely gluten-free Japanese fried chicken hirata bun.
www.shoryuramen.com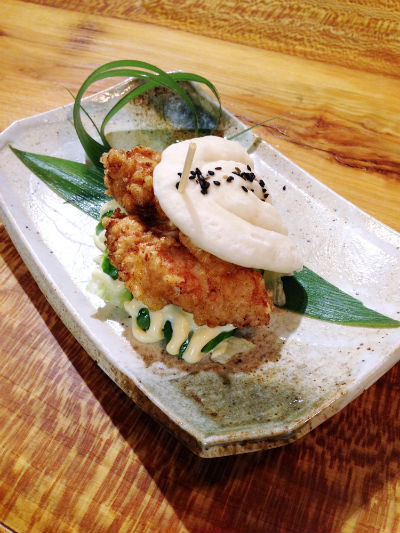 Maroush
If you're after some post-clubbing sustenance you can scarf down charcoal grilled chicken wings in garlic sauce to your heart's content at this Middle Eastern stalwart. They also serve very good home made Lebanese sausages flambeed in buttery lemon sauce and veal cutlets with french fries, as well as the usual skewers and sides, right up until 5am.
www.maroush.com
Soho Diner
Give that dodgy fried chicken shop a wide berth and go for a philly cheese steak at the Soho Diner instead. Open until 3am from Thursday to Saturday (and until 1am Mon-Wed, or 12am on Sunday), you'll be glad you did. The mac and (five... FIVE!) cheeses is one of the most decadent dishes out there. Oh and don't forget to ask about the secret shakes...
www.sohokitchenandbar.co.uk
New Mayflower Chinese
Be sure to avoid the set menus at this old school Chinatown establishment and plump for their renowned seafood dishes like abalone and sea cucumber or clams in chilli and black bean sauce. Serving up Cantonese food until 4am, the service and decor might not be to everyone's taste, but the portions are generous and it certainly beats a greasy bag of fast food disappointment.
www.newmayflowerlondon.com
Duck and Waffle
You can lord it over all the poor Londoners making do with a dodgy kebab whilst stuffing your face on the 40th floor, if you're into that sort of thing. Dishes like Korean style Old Spot pig's head or Carlingford rock oysters are yours to enjoy 24 hours a day at a table with a view, if you've got the cash to flash.
www.duckandwaffle.com
Five Hot Chillies
For a more down-to-earth experience, head over to Five Hot Chillies in Wembley where the entire meal will probably set you back the same price as a starter at a more glamorous restaurant. Open daily until midnight, this cheap and cheerful Punjabi gem does a mean classic Chapli kebab (a slipper-shaped delicacy, laced with coriander, tomato and pomegranate) and a top-notch prawn biryani with mint sauce and kachumber salad. There are some truly capital options out there for late night feasting. OK so we're not quite the 24-hour city we'd like to be just yet, but if you fancy something more than an oily take away to sop up the booze there are definitely some rich pickings to be enjoyed, whatever your taste or budget. High five night owls. High five.
www.fivehotchillies.co.uk
Where do you get your late night fix in #London?
#grouponguide
@Groupon_UK
____ Check out all our deals for
London restaurants
.
BY: Rejina Sabur-Cross
Click here to read more articles by Rejina..Rejina Sabur-Cross is a blogger and freelance food writer. She started Gastrogeek back in 2009 and has written for various publications including The Guardian, Fork Magazine, Eat Me Magazine, Le Cool, Blogosphere Magazine, Channel 4 Food, Fire and Knives and BBC Good Food. She's been featured in Red Magazine, the Evening Standard, The Independent, Olive Magazine, Waitrose Kitchen and more recently in the Sunday Times Magazine as one of the UK's top food bloggers. She's judged the Brick Lane curry competition, dined on bull's pizzle pie on Jimmy and Jamie's Food Fight and judged dishes for "The Perfect" on the Good Food Channel. Her first book "Gastrogeek" is out now. Click here to read more articles by Rejina..