Quirky Things to do on a Rainy Day in London
BY: Julie Pallot |
19 Sep 2014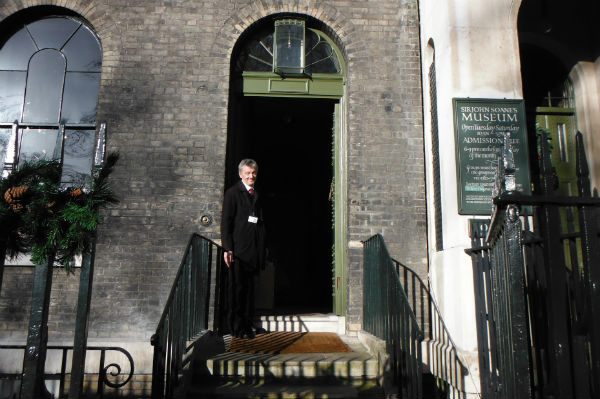 London, having its fair share of rainy days, is built for things to do when the weather is glum. A rainy day is a great excuse to do something unusual and luckily there's a diverse spectrum of quirky museums and craft activities waiting for you to get involved. Here are my favourite alternative things to do on a rainy day in London.
John Soane created a 17th Century 'tardis' when he bought three town houses, remodelled them and knocked through. Housed inside is his incredible collection of Roman artifacts, Hogarth paintings and other treasures - every square inch is packed full of them. As the architect of the Bank of England you can imagine this private project is pretty inspirational - there's even an Egyptian sarcophagus in the basement. Entrance is free and it's advisable to get there early on weekends to avoid queues because they regulate the amount of visitors going round at once.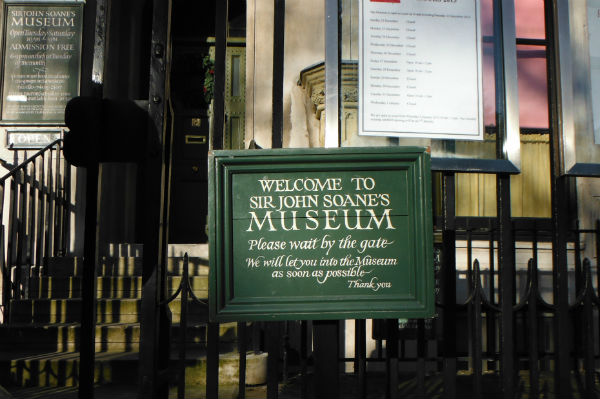 If you want to dig a little deeper into other famous residents of London's Houses you can visit go to London Shh!, where you can find the abodes of Freud, Handel and Erno Goldfinger - architect of the infamous Trellick Tower.
Undoubtedly one of the best of the 'eccentric philanthropist' collections out there is the Horniman Museum. This is a perfect day out for South Londoners - worth it just for the stuffed Walrus.
A rainy day is also a good excuse to kick start a new hobby. The not so traditional I Knit is much more than just a wool shop - it's the headquarters of a knitting community. You can have a pint and a crochet mid-week, a spin and dye on Tuesday, and what could be more perfect on a rainy day than their Sunday Knit Roast in a local pub. It has beginner's nights for the not so skilled.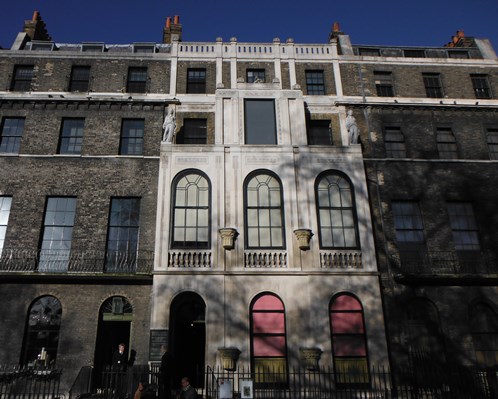 If you want to hide from the weather all day long the Book Club is an all-rounder sort of a place with art exhibitions, contemporary life drawing classes, workshops, ping pong, food and drink, cinema club and pool tables from morning till bed and a party on the weekends. Ironically the only thing it doesn't have is a book club.
If an abstract art is up your street try Paintjam - an art project-cum-painting club. Check out their evening classes at their pop up gallery space in East London - they do paint nights two Thursdays of the month and you can usually book last minute.
Lastly, for somewhere totally random, try a museum dedicated solely to fans. The Fan Museum might seem like scraping the barrel even for a rainy day but they do a good value afternoon tea in The Orangery, and if you want to make puns about being a fan of fans or how fan…tastic it is, this is your chance. Fans have been around for three thousand years, there could be hidden depths to this certainly unique museum.
Related Articles
Where to Find a Jar of Moles in London
Rainy Days Out in London with Boisterous Toddlers
The Best Swimming Pools in London
____
Find more inspiration for things to do in London.
BY: Julie Pallot
Art Sleuth is a blog about the contemporary art scene in London; comprising tangible reviews of opening nights, recording unusual exhibition spaces and general buzz and goings-on. Art Sleuth loves emerging artists, community art projects, supporting art for a good cause and discovering anything new, different and that is passionate about what it does. The blog covers the major art fairs and anything considered a yard stick for contemporary art right now. It gives readers a heads up on future art events that won't hit the mainstream media.