Record Shops in Glasgow to Get Your Vinyl Fix
BY: Lisa Marie Ferla |
11 Feb 2015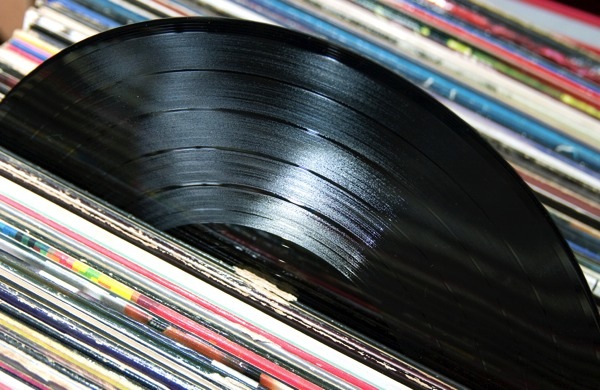 Record shopping is dead, you say? Well, while it's true that the likes of Amazon, with their cheap and convenient means of delivering anything you could wish for straight to your door, combined with the increasing popularity of streaming services have laid waste to many of the high street names you might remember from your teens, for those of us who tend to our record collections like others do their gardens nothing beats an afternoon flicking through racks of secondhand vinyl for that unexpected treasure. Annual events like Record Store Day and its even lo-er fi little brother, Cassette Store Day, promise exclusive treats to get people through the door, but you'll find in-store shows, expert advice and that new favourite you didn't know you loved playing in the background at any one of these venerable Glasgow record shops.
Fopp
A tough one this, given that since its 2007 administration Fopp has been a part of one-time High Street behemoth HMV, but the chain holds a special place in the heart of Glaswegians: it began life as a one-man stall near the site of its Byres Road branch in 1981. It's for this reason, no doubt, that Glasgow hosts two of the remaining eight Fopp stores (the other is on Union Street) stocking new and classic releases, books and DVDs at simple and value-for-money price points.
Love Music
Located right next to Queen Street Station, Love Music is a treasure trove of new and used vinyl and CDs as well as a passionate supporter of independent Scottish music. Despite the shop's small size, it's not uncommon to catch performances from local acts in the corner on Saturdays and weeknights, particularly for the likes of Record Store Day. Their selections of metal and punk are particularly remarkable, although they sell a wide selection of rock, indie, americana and soul - plus, this is the only Glasgow record shop in which you'll find a full-size pinball machine.
Mixed Up Records
Of all the shops on this list, Mixed Up Records probably looks the most like what springs to mind when you're asked to picture a record store: overflowing racks, stacks of records on the floor and lengthy browsing definitely encouraged. If your idea of the perfect shopfront for music is iTunes, this one maybe isn't for you - but if you're after a place to get lost in and find the rare and the not-so-rare, it's hard to do better.
Monorail Music
I'm not sure I'm allowed to pick favourites, but certainly when I'm in the market for new-release indie/alternative vinyl or CDs, Monorail is my first stop (the fact that it comes attached to Mono, a well-loved cafe, bar and venue in its own right, is just a bonus). Managed by a Glasgow indie legend in his own right in the form of Stephen Pastel, Monorail makes every day feel like Record Store Day - although it's worth a visit, if you can bear the queue, on the actual one too as they usually have cake.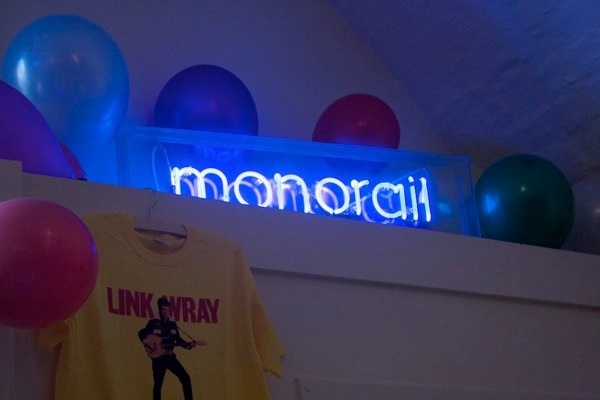 Oxfam Music
One of Glasgow's best-kept secrets, Oxfam Music on Byres Road is a west end wonder. Its close proximity to Glasgow University as well as some of the city's nicer residential areas means that it is well placed to take donations, and once you've spent a pleasant hour or two rummaging through its stock of vinyl and CDs you can head across the road to the similarly well-appointed Oxfam Books and do the same again.
Rubadub Records
With its focus on underground and electronic music, as well as its related business selling DJ and studio equipment, Rubadub had no need for the 20th century vinyl revival: there were some genres where it never went away. Expect techno, house, disco, funk, hip hop and drum and bass, as well as some expert advice about the best thing to play it on.
Related Reads
Making Their Own Kind of Music: Glasgow's Best Independent Record Labels
Where to See Live Music in Glasgow
Best Student Nightlife in Glasgow
____
Find a deal for shopping in Glasgow.
BY: Lisa Marie Ferla
Having started her first 'online journal' in 1999, Lis has been blogging since before there was a word for it - something that The List magazine recognised her for in 2011 when it included Last Year's Girl in its top 10 Scottish websites. When she's not at the day job or freelancing as a music journalist, she blogs about the important things in life: baked goods, Bruce Springsteen and pop-culture-meets-feminism.