Review of Re:SPA in Canary Wharf
BY: Jen Riley |
14 Jul 2014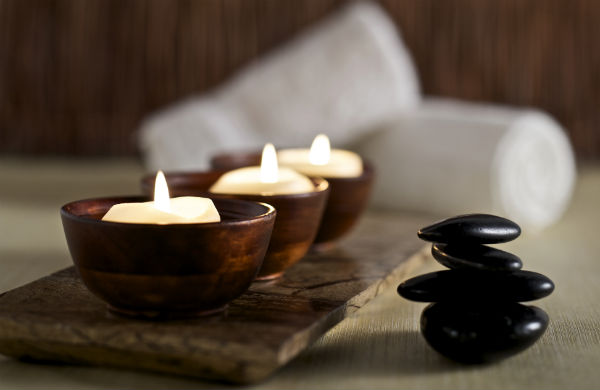 Canary Wharf is a bit of a strange part of London really. Filled with skyscrapers and offices, it's a bustling area teaming with busy and important people going about their day jobs. Underneath all the sky-high offices though you can find a not-so-secret warren of shops and the huge Reebok Sports Club. Within the Reebok Sports Club you can also find the Re:SPA - tucked away behind a climbing wall the spa entrance takes you away to another world away from the bustling business centre and shops outside.
The spa itself looks fairly unassuming from the outside, but once you step through the doors into the stylish and dimly lit corridors - that's when you know you're in for a treat. Before your treatment you will be led away from the busier reception area to a relaxation room - with chairs to lounge in, magazines to read and cool jugs of mineral water. The room itself feels like you're already making your way into the chill out zone before you even start your treatment.
The spa offers a wide range of treatments with many linked to specific brands including Murad, Guinot, Aromatherapy Associates and Endermologie. You can choose if you want something more holistic and relaxing such as the Aromatherapy Associates Ultimate Massage (yes please) or if you want something more 'problem solving' for example the Murad Redness Therapy Facial.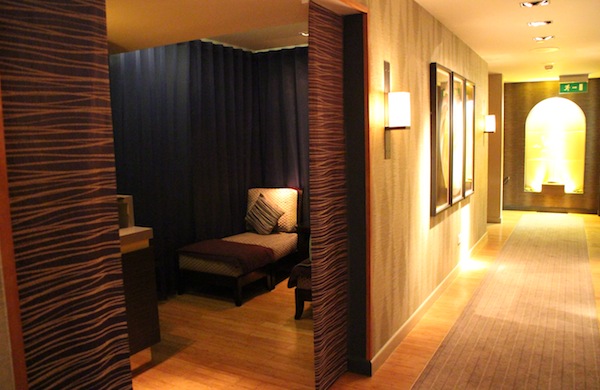 I had the chance to try out the Murad Redness Therapy Facial and it really was lovely and cooling - quite different from the usual sort of facial where you often come out looking a bit flushed post-treatment. This one was wonderfully cooling and left my skin feeling clean, fresh and generally revitalised. A definite must-have for post-holiday skin as it would be perfect for cooling down sun-warmed skin and putting moisture back in when dehydrated.
Therapists at the spa really know their stuff and if you want them to they are more than happy to talk you through your specific treatment as they do their work. They are also really good at making product recommendations afterwards without giving the intense hard sell - vital to avoid spoiling the relaxation of the treatment.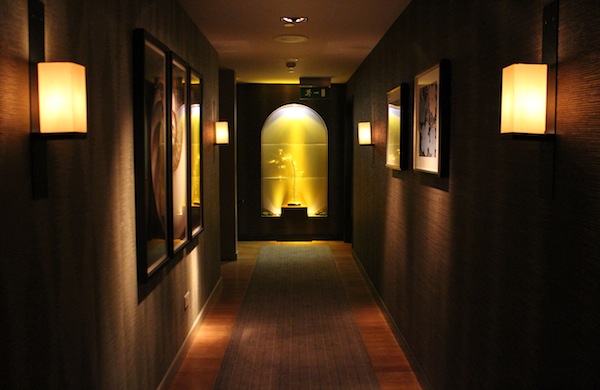 Whilst Canary Wharf isn't always top of the list for visitors to London - if you happen to live or work in the area then it's well worth exploring further. The mall has a variety of shops to rival the bigger shopping centres of Westfield London and Stratford, albeit smaller versions. Whilst you're there you have the perfect excuse for a bit of pampering and a visit to the Re:Spa. Otherwise, if you live in the area then make sure you stop by every now and then to de-stress from city life. The Re:Spa is so quiet and peaceful that it really will transport you a million miles from your desk for at least the length of your treatment.
Re:SPA, Reebok Sports Club, 16-19 Canada Square, Canary Wharf, London E14 5ER. Tel: 020 3199 5332
Related Articles
Review of So: SPA at Sofitel Hotel, St James
____
Check out our deals for spas in London.