Review of the Elemis Day Spa
BY: Jen Riley |
28 Jul 2014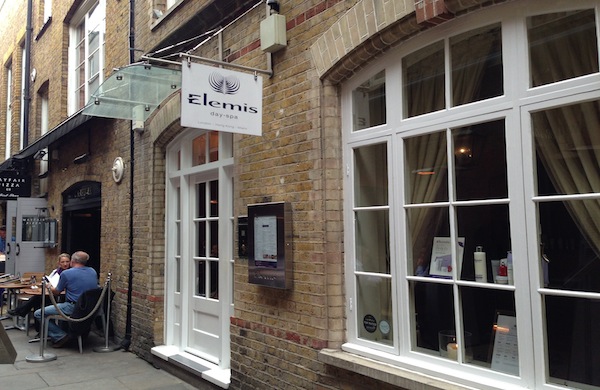 There's not much out there that's more relaxing than escaping to a lovely spa and easing the stresses of daily life away with a lovely massage or facial. The Elemis Day Spa in Mayfair is the perfect destination for a little bit of spa-escapism.
The Elemis Day Spa is tucked away in Lancashire Court - a quaint backstreet in the heart of Mayfair - a very short distance from the high-end shops of Bond Street. It's surrounded by some lovely little wine bars and restaurants so you could even make an evening of it and follow your relaxing treatment with a cheeky glass of wine and some dinner.
The day spa itself feels very friendly and quite homely - warm and welcoming. There are seats around the entrance area and the treatments are all up the stairs taking you up into the upper floors of the town house. The rooms are both clean and characteristic - with some elements of the 'clinical' side of spa, and others from the more Eastern-inspired elements which Elemis is known for.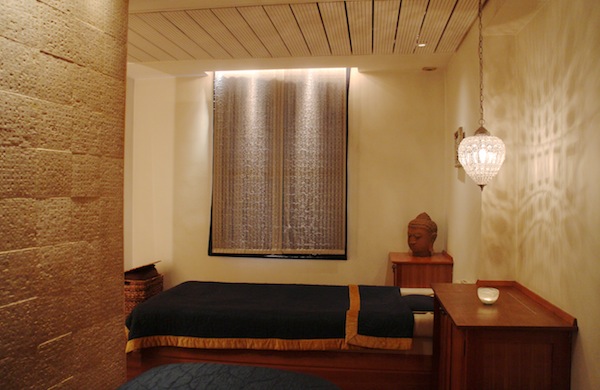 Having experienced one of their most advanced facial treatments I can safely say that this is a spa that offers more than a relaxing rub down with some nicely scented oils. There's also the chance to tackle specific skincare concerns with tailored facial treatments. Following an in-depth skincare assessment with a very daunting looking machine that takes a less than flattering photo of your face and skin - picking up details you might not be able to see like your pores and brown spots (joy…) - you will then be prescribed a facial. The one I experienced was the Triple Tec Anti-Wrinkle Facial - designed to offer a hydration boost and target fine lines and wrinkles.
The Elemis Biotec Facial claims an impressive 100% of women felt there was a visible reduction in lines and wrinkles straight after the treatment - with numbers like that I was very interested! The facial itself uses a blend of classic Elemis products - if you haven't tried the Enzyme Peel you're missing out.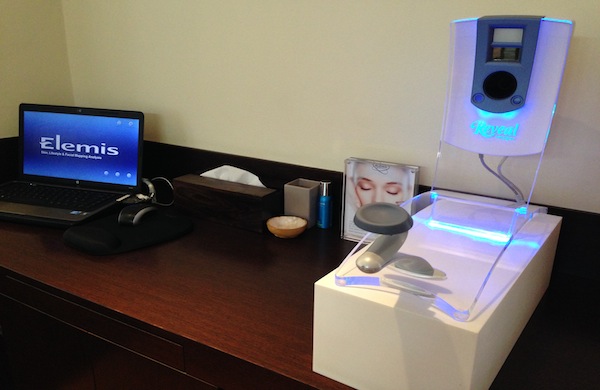 The facial was so relaxing I dozed off for some of it - definitely the sign of a good facial has to be when you're so chilled you can sleep whilst a stranger touches your face. Afterwards I found my skin felt fresh, hydrated and cleansed - not at all red or obviously 'post-facial'. I was happy to go out and about central London with not a scrap of make-up on my face (thank goodness for lash extensions…).
My top thing about visiting the Elemis Day Spa, other than the wonderful treatment has to be the discovery of the lovely little area that is Lancashire Court!
Elemis, 2 Lancashire Ct, Mayfair W1S 1EX
Related Articles
Review of SO Spa at Sofitel Hotel, St James
Review if Re: SPA in Canary Wharf
____
Check out our London spa deals.
BY: Jen Riley
Jen is the writer behind the London-based beauty blog, A Beauty Junkie in London. The blog was started back in 2009 and is exactly what it says - all about a beauty junkie who can't get enough of all things girly...and lives and works in London. Jen is equally as enthusiastic about many other things in life - including macaroni cheese, her two house rabbits, finding the perfect striped top or pair of ankle boots...and other slightly less shallow pursuits. Jen can also be found on Twitter and Instagram @beautyjunkieldn where she mainly shares insightful tweets or photos about lipgloss or what she had for lunch.