Round up of the Best Cheap Eats in London
BY: REJINA SABUR-CROSS | 3.6.2014 |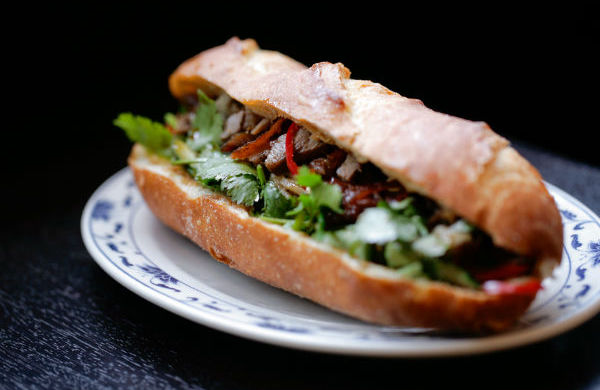 Just because you're skint doesn't mean you can't eat out and eat well at that. Here's a list of some of the best places to extract the most from your hard earned GBP.
Winner of the best cheap eats in the Observer Food Monthly, a standard bowl of hand pulled udon noodles at Koya will leave you change from £7, which let's face it, is basically unheard of in Central London.
If it's comfort food that's needed to soften the blow of being so utterly brassic, then what finer fare than good old fish and chips? Proper fish and chips are surprisingly hard to find in the capital, but for the real East End deal Happy Days in Whitechapel consistently serves up whisper crisp chips with pearlescent fresh fish, shrouded in the batter of dreams. Champion stuff, huge portions and less than a tenner (the haddock is particularly good).
If you think a restaurant experience is an incomplete one unless there's a sweaty Anatolian man grilling bits of lamb on the way in, then Mangal 2 is the queue to join. The flame grilled okabasi is constantly packed, and if you're eagle eyed you'll spot art world darlings Gilbert and George, who appear to dine here every night. The lamb ribs are finger licking good as are the grilled onions in pomegranate and parsley.
Korean food can so often be a wallet draining affair. Thank goodness then, for Bibimbap in Soho. It might seem audacious to name your restaurant after one of the most nationally iconic dishes of a country, but luckily the sizzling clay pot rice dish here is top notch, with the requisite golden crunchy base and garlicky, perfectly steamed rice, veg plus protein of your choice, starting at £6.45 a bowl. They also do a cracking seafood pancake.
Jay Rayner described the pork buns, or Taiwanese mini kebabs at Leongs Legend as "the most fun you can have in Chinatown for £3.30. Stuffed inside the neutral pillow of bun are tangles of pig plus fronds of coriander, the crunch of peanut and a little sugar. Gosh".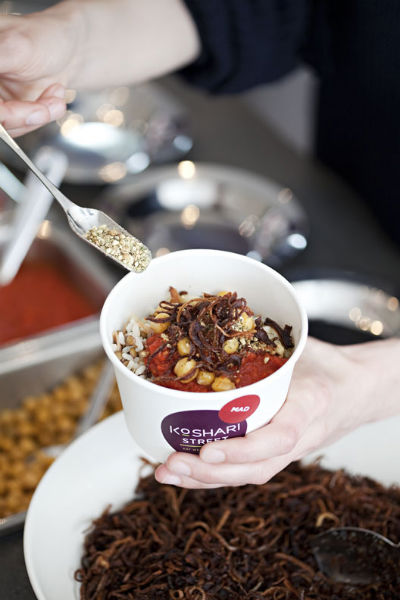 For a solid guarantee of consistently good South Indian food, then Sagar is the one. With Uthappams (lentil pizzas) or plain dosas starting at around £5.25, there are branches of spicy vegetarian salvation all over town including Covent Garden and Hammersmith. Speaking of lentils, cheap food really doesn't have to mean a greasy fast fix. At Koshari Street you can grab a generous bowl of authentic Egyptian street food and still have change from a fiver. This comes in the delicious form of lentils, rice, pasta, spicy tomato sauce adorned with caramelised onions and chickpeas. Everything's made super fresh every day with impeccably sourced ingredients.
Fancy something with a more Eastern flavour? Vietnamese sarnies are now everywhere across London but I've remained a loyal fan of the banhi mi at Kêu! in Old Street ever since they opened back in 2011. The baguettes are baked in store and it's well worth a trip to Old Street for the BBQ lemongrass mackerel banh mi (a steal at £5.50) alone.
Following massive success at their tiny Brixton market outpost, Franco Manca pizza parlours have now sprung up all over town and are still the very best sourdough you can get outside of Italy. The ingredients are lovingly sourced and prices start at £4.50 for a tomato, garlic and oregano flavoured disc of slow-risen, wood burning brick oven Neopolitan perfection.
This list is by no means exhaustive and we lucky Londoners need to seriously ask ourselves -  who needs cash when the dash is this good?
More information:
Review of Leongs Legend by Jay Rayner - http://www.theguardian.com/lifeandstyle/2013/sep/08/leongs-legend-restaurent-review
How do you dine on a budget in #London? Tweet us! @Groupon_UK #grouponguide
____
Check out our deals for restaurants in London.
BY: Rejina Sabur-Cross
Gastrogeek
Click here to read more articles by Rejina..Rejina Sabur-Cross is a blogger and freelance food writer. She started Gastrogeek back in 2009 and has written for various publications including The Guardian, Fork Magazine, Eat Me Magazine, Le Cool, Blogosphere Magazine, Channel 4 Food, Fire and Knives and BBC Good Food. She's been featured in Red Magazine, the Evening Standard, The Independent, Olive Magazine, Waitrose Kitchen and more recently in the Sunday Times Magazine as one of the UK's top food bloggers. She's judged the Brick Lane curry competition, dined on bull's pizzle pie on Jimmy and Jamie's Food Fight and judged dishes for "The Perfect" on the Good Food Channel. Her first book "Gastrogeek" is out now. Click here to read more articles by Rejina..