Shop in Style at Glasgow Shopping Centre St Enoch
BY: Ann Nugent |
10 Dec 2014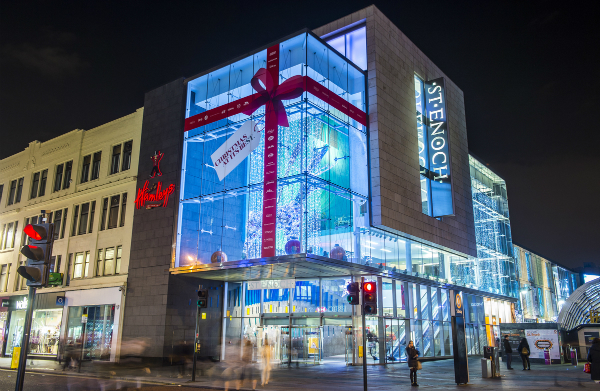 Glaswegians sure know how to shop - and they do it in style, the Style Mile that is - the city's famous 'golden Z' that takes shoppers from Sauchiehall Street, down Buchanan Street and along Argyle Street in a zig zag of flagship fashion stores, quirky shopping malls and decadent department stores.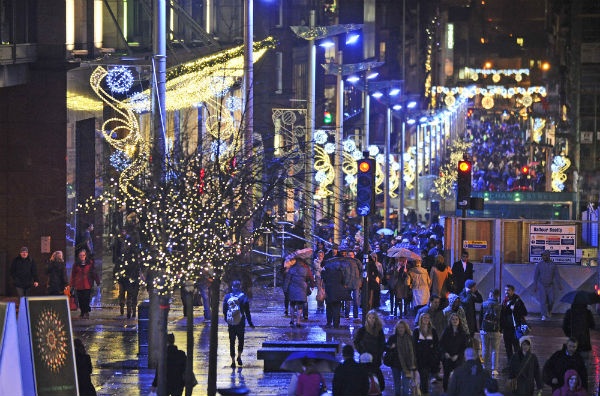 It's no surprise therefore that the city has been crowned the best shopping destination outside of London, and with an extensive range of late-night shopping opportunities every night of the week Glasgow is the place to get your Christmas shop-on this festive season.
Stay Warm and Shop in St Enoch Centre
But baby it's cold outside so this Christmas stay cosy and head to the heart of the city and the recently refurbished St. Enoch Centre - where high-street trends such as H&M and Topshop blend with old fashioned sweetie shops; toy store supremos Hamleys tower next to chic tartan treats courtesy of bonnie Scottish textile brand Ness and you'll also find the city's most stylish beauty hall in Debenhams seriously, check out the Narnia style spa-retreat that awaits behind a curious little door courtesy of Elemis, or have your nails blinged, speckled and dazzled at the super glam Illamasqua counter - and did I mention the Benefit brow babes, Clarins über treatments and Chanel spritzers, oh-my!)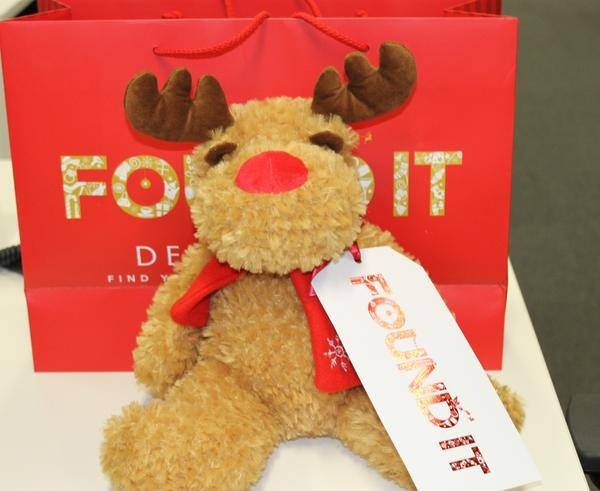 Organistation is Key!
With so many stores under one very shiny, glass roof it's easy to get your present list ticked off this year, but organisation is key suggests Anne Legerwood, general manager of the centre. "It might sound obvious but writing down the names of everyone you need to buy a present for along with a suggested budget, can be a huge help and ensure you don't forget anyone," she says. "If you have an idea of what you want to get them, even better, but an allocated price and a note of anything they are interested in can be a great place to start."
Dressing for Christmas
Dressing for Christmas shopping also requires some thought with Scotland's infamous climate providing everything from the low warm winter sun to a super snow blizzard in one day. "It can be all too easy to pile on the jumpers but remember you will be spending a lot of time in and out of stores, so I'd suggest layers," says Anne. "A light coat and scarf are a great way to cater for the winter chill as well as prepare for warm shops with their central heating."
Preparation is indeed key this Christmas shopping season, and savvy shoppers should also remember to pack their own shopping bags to avoid the new 5p carrier bag charge across the city.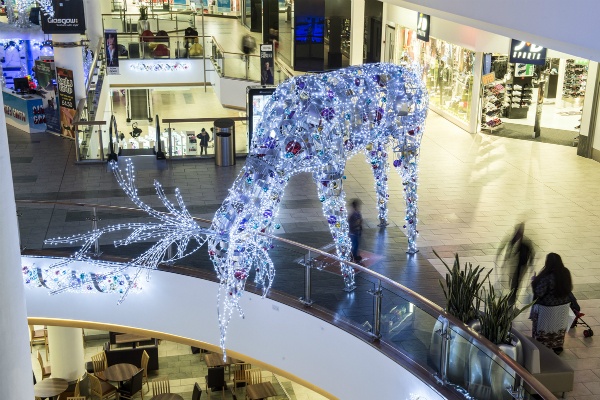 Christmas Shopping Pit Stops
However if it all gets just a little too much for you then take a break from shopping and enjoy a Christmas movie classic at the centre's free pop up cinema, fall face-first into a selection of seriously moreish chocolate at Kimbles Cafe, Deli and Chocolate shop or simply Let it Snow, Let it Snooooooowwww with Frozen's very own Olaf who will magic up a glittering snowfall twice a day outside Hamleys.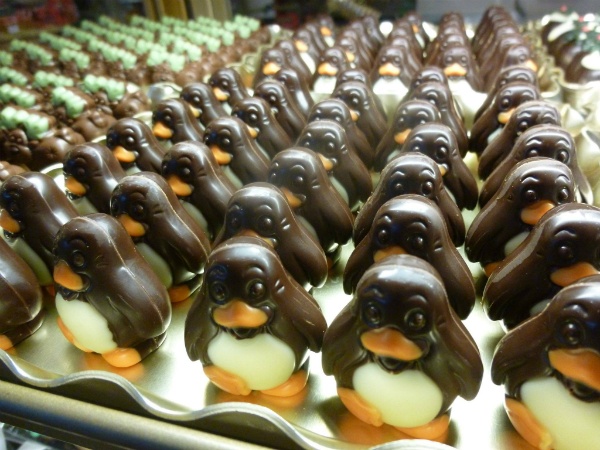 St Enoch Centre will be offering gift-wrapping services in exchange for a small donation to Sense Scotland from 11-14 December and Maggies cancer centres from 17-22 December. Find the stations next to the food hall.
Related Reads
No-Fuss Christmas Decorating Ideas For Your Home
Glasgow Royal Concert Hall at Christmas
Glasgow Loves Christmas in George Square
____
Find inspiration in our Christmas Gift Shop.
BY: Ann Nugent
Ann Nugent is a 30-something girl in the city of Glasgow. A freelance style writer and culture insider, Ann established her blog in 2010 and regularly contributes reviews and social commentary across Scottish national and local media titles.