GROUPON GUIDE TO MANCHESTER
Siam Smiles Manchester - Some of the Best Thai Food in the City
BY: Shaun Barnes |
21 May 2015
There's no shortage of Thai restaurants in Manchester and each offers something a little different. Some in swanky locations like King Street (Chaophraya), plush million pound buildings (Vermilion) or mainstream areas like Spinningfields (Thaikhun). But for me the most exciting is Siam Smiles, in the often hit and miss Chinatown.
Not a Conventional Thai Restaurant
Although restaurant may not be the right term to describe Siam Smiles, they call themselves a noodle bar but cafe is perhaps more appropriate. Their 'dining room' consists of just nine tables with bright orange plastic chairs on the shop floor of basement Thai grocers, Siam Supermarket.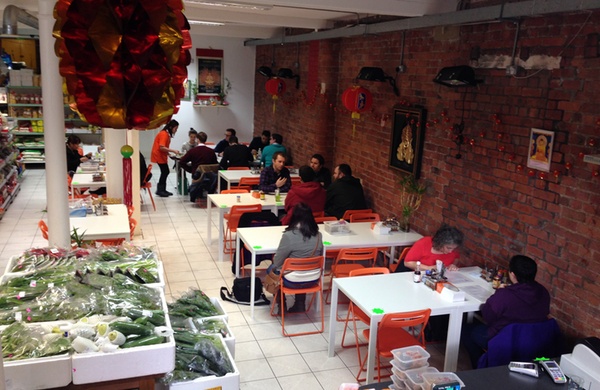 It's definitely a no frills sort of place; table numbers are handwritten on stars cut out of green card and taped to the tables, menus are simply printed on A4 paper and held in a plastic wallet. With the coloured chairs it's a bit reminiscent of primary school. None of that matters though; it's really all about the food.
All About the Food
There aren't any starters or main courses, just a list of 38 dishes; mostly soups, noodles and salads priced around the £6 - £7 mark.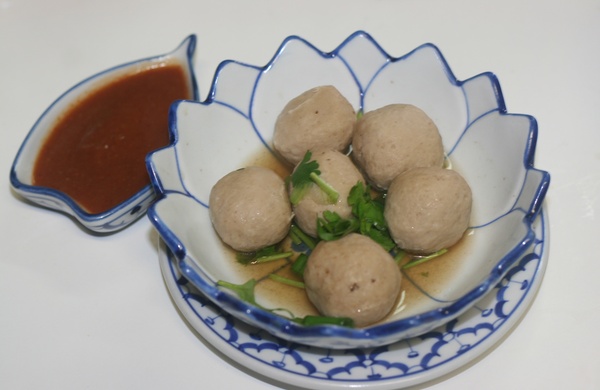 Unless you specify otherwise, dishes are made for the Thai palate rather than the dumbed down versions usually served to westerners in Thai restaurants. Naturally that means most of the dishes are hot. For those that aren't, or if you're feeling brave enough to add more heat, each table contains a tray of condiments, which includes: spicy Sriracha sauce, chilli flakes and pickled chillies in chilli vinegar. As well as tamarind, fish sauce, palm sugar and crushed peanuts, allowing you to adjust each dish to suit your own taste.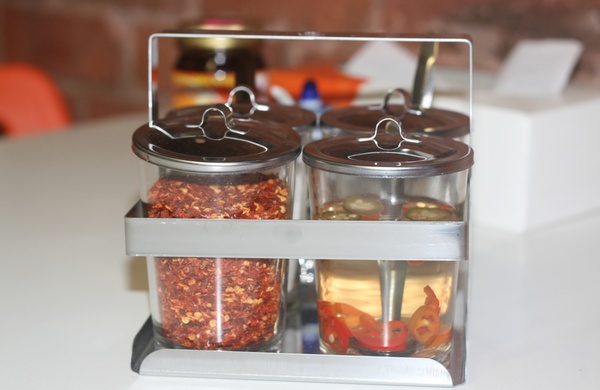 Thai Food Highlights
There are eight soups on offer containing everything from pork belly to fermented tofu. My favourite is 'Kuai Tiew Ped', roast duck breast in a flavoursome broth with yellow noodles.
Other food highlights include 'Sai Krok E-san', wonderful Thai sausages made of pork, rice and a whole load of spices that are left to ferment for days to add a unique flavour and 'Khao niao', perfect sticky rice, served authentically in the bamboo basket in which it's steamed.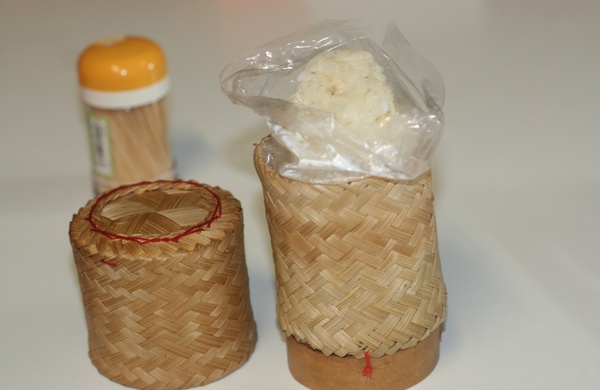 BYOB
There are no alcoholic drinks for sale but you can bring your own, handily another supermarket across the road stocks a good range of Asian beers. A more interesting option is grabbing a weird and wonderful soft drink from the supermarket shelf. There's lychee juice, coconut water, soya milk and an intriguing 'Basil Seed with Honey' drink that looks not dissimilar to a bottle of frogspawn, but tastes a lot better (I imagine).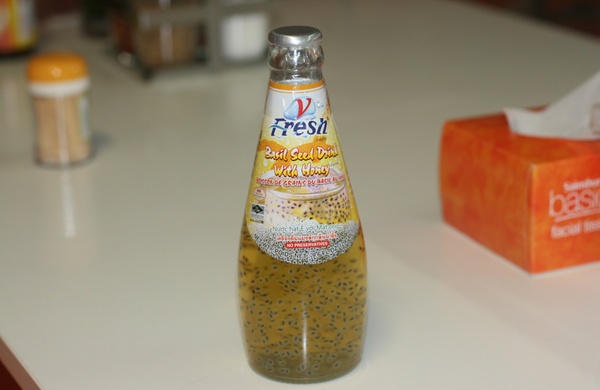 Despite its basic-ness and somewhat unusual setting it's easy to see why so many people have fallen for Siam Smiles. The food is fantastic, it's relatively cheap, excellent value and has bags of charm. Even famously hard to please Guardian food critic Marina O'Loughlin loved it and recently declared it the best meal she's ever had in Manchester!
Related Reads
Best Cooking Classes Manchester Has to Offer
Dog Friendly Places to Eat and Drink in Manchester
Romantic Restaurants in Manchester for Date Night
___
Find a deal for Thai restaurants in Manchester.