Speed Beauty: 3 Salons for When You're Running on London Time
BY: Jen Riley |
19 Aug 2014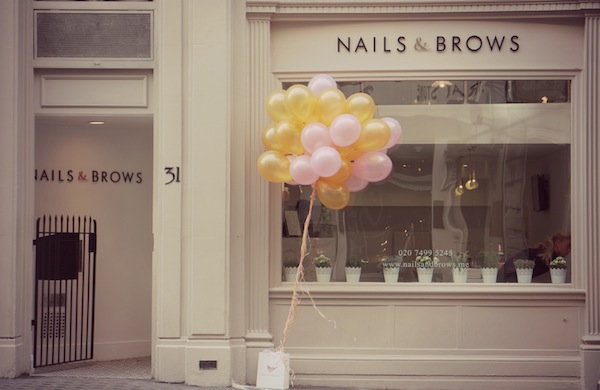 Fast and efficient is sometimes just what you need when it comes to some of the more routine beauty treatments. You want somewhere where you just pop in when it suits and get seen to quickly, leaving without a massive hole in your wallet. As nice as it is to be pampered, sometimes you just don't have enough hours in the day and need to get in and out as fast as possible.
It seems that London has perhaps taken a little more time to get up to speed on the New York style of pampering with waxing/threading and nails all being catered to on pretty much every city block. Whilst it has taken it's time, these sorts of pop-in places have started to appear - and there are some real gems.
So if you're on London time, but perhaps looking for a beauty fix in a New York minute - then these are a few of the best places to visit across the city.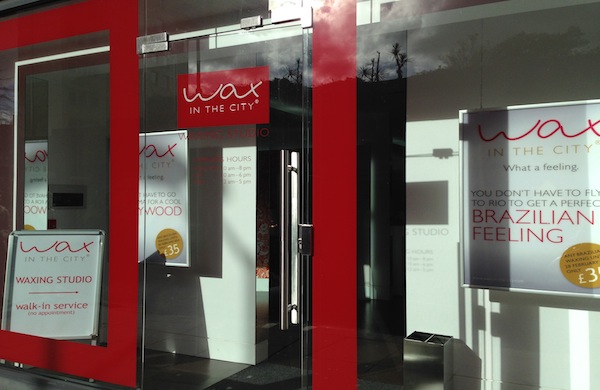 For Waxing: Wax in the City, King's Road
This is a dedicated waxing salon which unlike others in the city, doesn't offer appointments. Instead it offers a walk-in service at a time that suits you and promises to get you seen and de-fuzzed quickly. So no more awkward whispering over the phone in the corner of the office to explain what sort of waxing you're looking for. The prices are reasonable too, with a brazillian being around the £35 mark. It's a competitive price compared to other waxing-only salons but with the added convenience of the walk-in element. The only downside is that it's quite far from any Tube stations, so unless you're in the King's Road area then might you lose some of the convenience when you have to travel there. But if you're in the area, then it's a great place to stop off and sort any waxing needs out in a jiffy.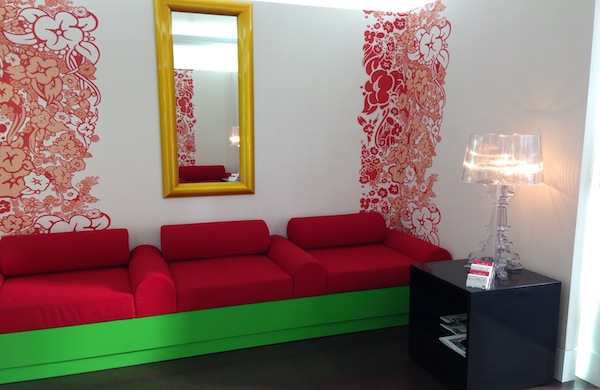 For Brows: Nails and Brows, Green Park
This destination does more than just brows - this one is a new addition to the well-heeled area of Green Park and a welcome one. Whilst the area is full of all sorts of high-end shops, there is a bit of a lack of beauty destinations beyond hotel spas - as lovely as they are. It's nice to have a quicker option for the time-poor to get themselves groomed. This is the place to go - striking a balance between girly and modern. There's a nail parlour with four seats downstairs, then a couple of treatment rooms upstairs to take care of brows or more intimate hair removal as needed.
For Nails: Cheeky Parlour, Shoreditch
For nails with an added touch of fun, then the Cheeky Parlour in Shoreditch is the place to go. They do more than nails, with hair and make-up treatments also on offer. But with their own range of Cheeky Nail Paints to choose from (and available to purchase and take away with you) it's a nice way to get yourself a manicure and then head away with your colour choice in hand for any touch ups to make it last as long as possible. The best thing about the Cheeky Parlour is the touch of fun, combined with the price - a full pedicure for £20 is a thing almost unheard of at a London salon so well worth a trip East to make the most of it.
____
Speed your way over to our London beauty deals.
BY: Jen Riley
Jen is the writer behind the London-based beauty blog, A Beauty Junkie in London. The blog was started back in 2009 and is exactly what it says - all about a beauty junkie who can't get enough of all things girly...and lives and works in London. Jen is equally as enthusiastic about many other things in life - including macaroni cheese, her two house rabbits, finding the perfect striped top or pair of ankle boots...and other slightly less shallow pursuits. Jen can also be found on Twitter and Instagram @beautyjunkieldn where she mainly shares insightful tweets or photos about lipgloss or what she had for lunch.