Where to Find the Best Chips in Belfast
BY: Katrina Doran |
18 Apr 2014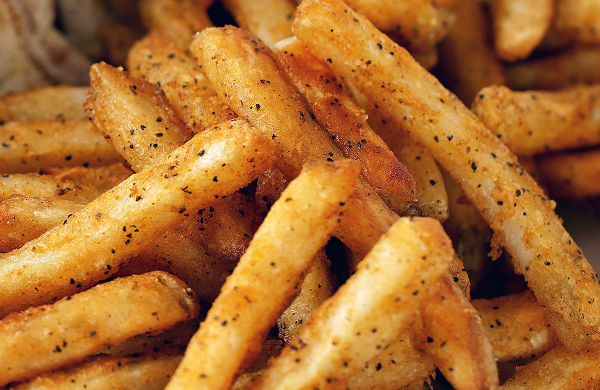 It may been considered a humble side order but, for me, the standard of the chips (or fries for our American friends) in a restaurant is a barometer of everything else served in the establishment. A bowl of chips that have been dunked in the deep fat fryer straight from a plastic bag from the freezer say the chef thinks "That'll do" - there's no love there. A bowl of golden chips, hewn from a locally grown spud, chopped and fried until soft and fluffy on the inside and crispy on the outside is what I'm looking for. A great serving of chips says "you deserve the best" and the best chips are what I'm after.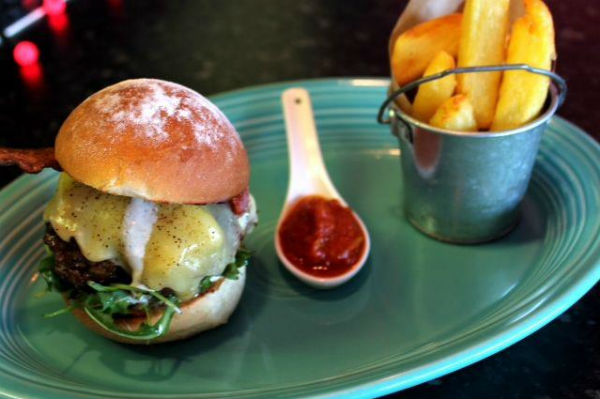 Home
The best chips in Belfast are served at Home on Wellington Place. Cut from real potatoes, they even have a little skin still on for extra rustic charm. And they come to the table perfectly seasoned so I don't even need to consider asking for salt – they are simply perfect. Home have recently introduced sweet potato fries to the menu and again, they've hit a home run – a taste sensation!
Ginger Bistro
A close second for the best chips in Belfast is Ginger Bistro on Hope Street. Again, perfectly seasoned, and more chunky than Home's fries, they are a tasty delight. However my favourite thing to eat at Ginger, even better than their potato chips, (oh yes!) are the parsnip chips. Angels sing Hallelujah as Ginger's parsnip chips are set on your table – well they do inside my head! I don't even really like parsnips but some kitchen wizardry by Chef Simon McCance transforms the humble root veg into something so delicious and tasty that I'd be quite happy to order a portion of parsnip chips and follow it up with a bowl of Ginger's incredible sticky toffee pudding as my last meal on earth. They really are that good. And believe me, the main courses are sensational.
The Barking Dog
While on the subject of root vegetable chips – I must throw in the sweet potato fries from The Barking Dog on the Malone Road. These crunchy, crispy delights are insanely good. Order the salt and pepper scampi with these as the side – your taste buds will thank you for it.
Avoca
Back to potato chips! Next up on my divine delights is Avoca on Arthur Street. More commonly known as a purveyor of woven blankets and dainty gift ideas – the restaurant upstairs is foodie heaven and the chunky chips, cooked in duck fat, are drool worthy. I usually have a bowl with a superfood salad – it's all about balance right?
Little Lily's
My final recommendation for chip perfection is Little Lily's on the Castlereagh Road. Little Lily's is a great spot for a fry-up on a Saturday morning and I always have my 'small fry' with a side order of chips - potato heaven.
Do you agree with this list? Where do you think are the best chips in #Belfast? @Groupon_UK #grouponguide
____
Click to see our deals for restaurants in Belfast.
BY: Katrina Doran
Click here to see more articles by Katrina...Katrina Doran set up Sugahfix.com in 2008, the NI-based online style source delivers with daily fix of locally relevant fashion and beauty news plus a weekly ezine rounding up the week's fashion, beauty and entertainment news with a extra sprinkle of Sugahfix sparkle. Katrina combined her marketing expertise with a parallel career as fashion and beauty creative director, stylist and writer, working for ELLE UK in London, and beauty writer for the Irish News, to create Sugahfix.com including the hugely popular Hey Sugah! weekly ezine. Sugahfix.com has won several prestigious awards including CIPR Digital Innovation 2010 and Best Blog at the 2011 Northern Ireland Social Media Awards. To support and encourage fellow bloggers Katrina set up the FABB network for Fashion And Beauty Bloggers in Northern Ireland in 2011 which has grown to include 42 members. One of the most in demand creative directors and fashion stylists in Ireland, Katrina has created stunning photographic campaigns for Erneside, Rushmere, The Quays and Marshes Shopping Centres, The Vintage Bridal Fair, and local designers Grainne Maher and Una Rodden...click here to see more articles by Katrina...