The Best (Sort of) Russian Restaurants in London
BY: Chris Pople |
14 Jul 2014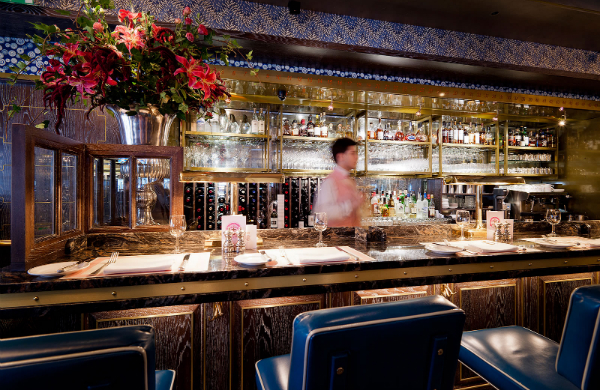 Moscow, like London, has worked hard to shed its reputation for culinary dowdiness by using its lack of international food identity to its advantage and going in a million different directions at once. There are Russian restaurants in Moscow, just like there are fish and chip shops in London, but they are competing for attention amidst so many Spanish, Italian, Chinese and so on that only the most accomplished get a regular custom. Here are some of the best places to sample Russian hospitality in London.
Mari Vanna
Over the road from the Bulgari hotel, and right next door to the £90m-a-piece One Hyde Park apartments, Mari Vanna is - in comparison to its neighbours - a masterclass of taste, understatement, and value. It is admittedly, a bit like eating inside a giant Russian wedding cake, and if you get out having spent less than £100 a head you've done well. But as I say, all these things are relative. The food is of a high standard, though, and the house flavoured vodkas are great fun.
Knightsbridge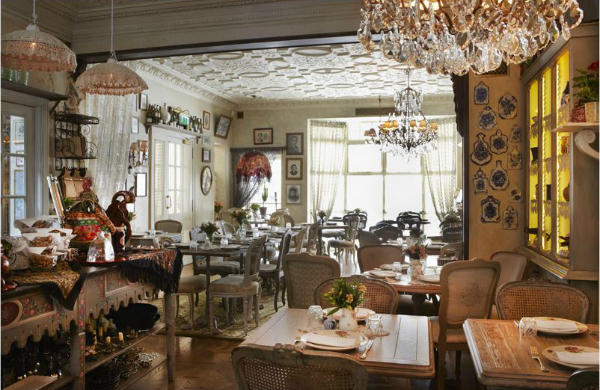 The Georgian
OK, not technically Russian but I'm bending the rules here because The Georgian is one of the great largely undiscovered cuisines of the world and anyway, what's one international border between friends? The khachapuri (a kind of oily cheese-bread), the pkhali (pureed vegetables mixed with walnuts), and the khinkali (rustic meat dumplings) here are considered the best to be found in London, and the service is relentlessly pleasant. Cheap, too.
Clapham South
Goodman
There's something wonderfully ironic about most of London's best steak restaurants having little or nothing to do with where the steak restaurant arguably was invented (America). Instead we have MASH (Denmark), Hawskmoor (British) and my personal favourite Goodman, which started life in Moscow. A daily changing menu of speciality beef producers from all over the world helps give these guys the edge over their competitors, and the wine list is equally top-notch. Not cheap, but then good beef shouldn't be.
Mayfair, Canary Wharf and Bank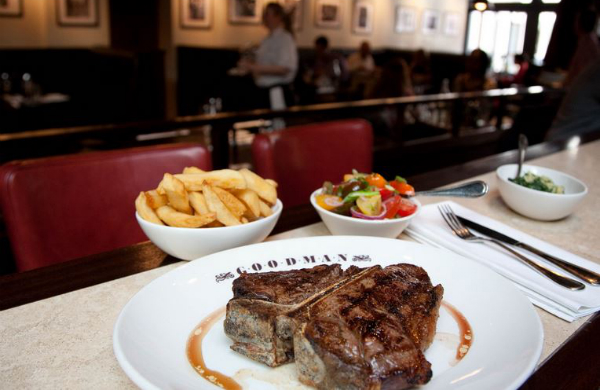 Bob Bob Ricard
With menu items like zakuski (canapés including mini Russian salad, served with chilled vodka), Russian caviar and blinis and truffled potato and porcini vareniki (kind of a stuffed dumpling, originally from Ukraine) the food at Bob Bob Ricard has nominally more to do with Russia than some of the other restaurants above. But in reality, this Soho institution exists in a glittering, glimmering world of its own, and trying to describe it in any category is a near-impossible task. There are wonderful pies, burgers and steaks. There's a wine list where no bottle is marked up over £50. There's "push for champagne" buttons, marble, blue leather and staff dressed in pastels. There is, literally, nowhere else like it.
Soho
Join the conversation! @Groupon_UK What are your favourite Russian restaurants in the capital? do you agree with this list? #grouponguide
____
BY: Chris Pople
Over the seven years Chris Pople has been writing the Cheese and Biscuits blog, he has written about nearly 500 different restaurants, which is far too many by anyone's standards. During that time he has been lucky enough to be picked as one of the top food blogs in the Times, New Statesman and Esquire magazine, and for the last three years running has been named as one of London's 1000 Most Influential people. He's probably in a restaurant right now, scouring the menu for spelling mistakes and waiting for a martini.