London for Free: Top 5 Near Trafalgar Square
BY: Janis Curry |
11 Aug 2014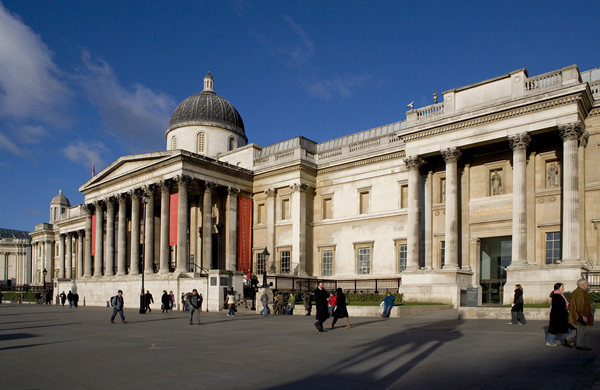 There are so many things to do in London for free that it can be a little overwhelming to say the least. Here's five unforgettable attractions and days out within a short walk of one of the most famous tourist destinations in the world: Trafalgar Square.
Trafalgar Square Itself
Even more than Nelson's Column and the rather spectacular view of the National Gallery, nothing says London like the Fourth Plinth. The first three are solid, traditional and oh-so-English, but that cheeky fourth plinth – currently sporting an enormous bright blue cockerel - adds a touch of London's quintessential edgy creativity.
Trafalgar Square, Westminster, London WC2N 5DN – Charing Cross underground station
National Gallery
There is no way that an outstanding attraction like this should be free. The building itself is stunning and you'll no doubt recognise its façade from postcards. Inside, there are 2,300 original paintings from the 14th century to the present day, including works by Cezanne, Monet, van Gogh, Rubens, Rembrandt, Michelangelo, Raphael, and all of the other Ninja Turtles.
For adults, there are educational talks by the gallery's art historians as well as sketching sessions and classical music performances – all for free. For children, the free Magic Carpet Storytelling sessions are, well, magical.
National Gallery, London WC2N 5DN - North side of Trafalgar Square
National Portrait Gallery
Just a stone's throw from the National Gallery, the NPG has nearly 200,000 portraits of famous British men and women from the 16th century to the present day. I had imagined it would all be a bit Girl with a Pearl Earring, while in fact the range of styles, media, artists and sitters is astounding. My favourites were the prints of Vivian Leigh, Shirley Bassey and Marc Bolan. I also managed to track down a stipple engraving of Charles Brandon (the Duke of Suffolk) though sadly he wasn't quite as dishy as Henry Cavill made him out to be.
National Portrait Gallery, St Martin's Place, London WC2H 0HE - A few steps further North, behind the National Gallery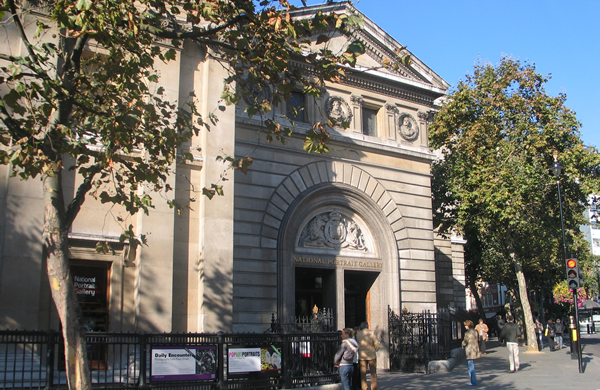 St Martin in the Fields
One of the world's best known venues for classical music performances, this ancient London church hosts free lunchtime concerts a few times a week throughout the year. Yes, free. Even if you've missed the concert, the church itself is worth a visit, as is the award-winning café in the crypt.
St Martin in the Fields, London WC2N 4JJ - North-East corner of Trafalgar Square
Changing of the Guard
No visit to London is complete without an attempt to distract the horse-mounted sentries at Horse Guards Parade, about a 5 minute walk south of Trafalgar Square down Whitehall. The changing of the Guards is every morning at 11 a.m. (10 am on Sundays). You can also catch the Changing of the Guards at Buckingham Palace at 11:30 a.m. most days if you don't mind walking the extra 10 minutes.
The Household Division, Horse Guards, Whitehall, London SW1A 2AX - 5 min walk from Trafalgar Square
Elizabeth Tower – or, what you thought was called Big Ben
Now here is something to add to your bucket list - a tour up the 334 spiralling steps of the Elizabeth Tower to go behind the iconic clock face and hear Big Ben strike the hour. You'll need to be prepared, though - the free tours are normally fully booked over six months in advance. They're also exclusive to UK residents, so if you're visiting from overseas you might have to factor in an extra few years of going back and forth to the immigration office to earn your Leave to Remain permit.
Parliament Buildings, Parliament Square, Westminster, St Margaret Street, London SW1A 0AA - 10 min walk from Trafalgar Square
Which other #freeLondon attractions would you add to the list? Join the conversation at @Groupon_UK #grouponguide
____
Check out our deals for things to do in London.
BY: Janis Curry
Click here to see more articles by Janis...Thanks to her two boisterous rascals, Janis is the expert on glitter glue, stick collecting, rainy days out with kids, and which family movies have the most deliciously despicable baddies. Her website ReallyKidFriendly.com has been nominated for 9 awards, and with good reason – you'll find 10,000 local events and activities every month, honest reviews by real mums and dads, film previews, prize draws and the best handpicked stories from around the web. Janis can normally be spotted in North London trying (and failing) to outsmart her kids. Say hello: @kidfriendly_uk Click here to see more articles by Janis.