Top Five Hair and Beauty Salons in London
BY: Jen Riley |
26 May 2014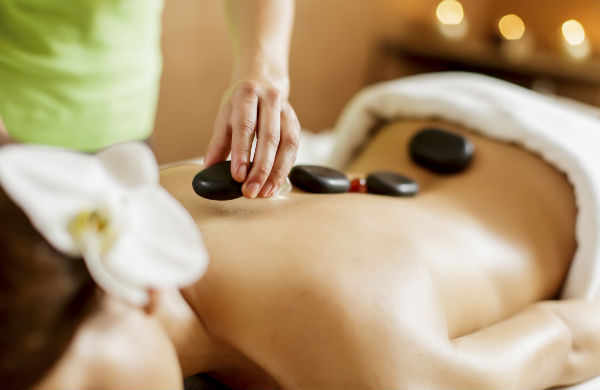 In London, when it comes to keeping groomed and glossy, it's pretty easy to spend half the month's rent as quickly as you can yelp from a hot wax strip being whipped off. But in the interest of looking (and feeling) good - but not spending a fortune, I have five salons that are all worth checking out.
RUSH Hair and Beauty
RUSH is a chain of salons, so can be found dotted all over London (and the UK). This gives them top marks for convenience - you can also book online, another major plus point. What I like about RUSH is that they are really consistent. You could go to any of the branches and you know you will receive the same quality of service (and the same snacks with your drink - they do the best biscuits I've had in a salon). They often have deals on for colour services - check the website for the latest. You can get a discount for your first visit.
RUSH Hair and Beauty, 71 St John's Rd, London, Clapham Junction SW11 1QX
Chelsea Day Spa
Despite Chelsea Day Spa being called a Spa, at it's heart it is very much a beauty salon. It offers all the beauty 'essentials' of facials, waxing, manicures, pedicures and spray tans. It's based on the King's Road, not too far from Sloane Square. They do an amazing Hydro-Peptide facial that will leave even the driest of skins feeling fresh and hydrated.
My top tip for the Chelsea Day Spa is to check their website for deals - they always have package deals on, especially on their New York Manicure service - which they often offer free with the New York Pedicure. Some great beauty-bargains are to be had.
Chelsea Day Spa, 69A King's Rd, London SW3 4NX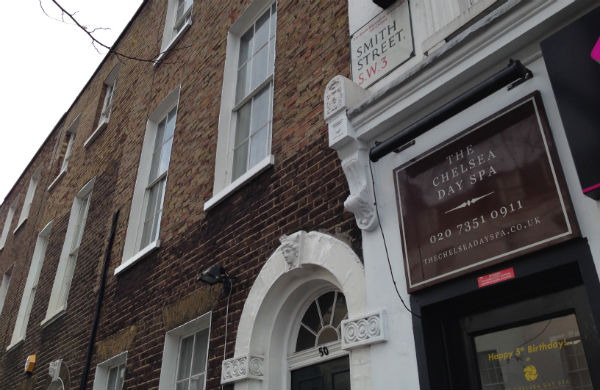 Guild Hair
Located on King's Road, this is a relatively new face on the London beauty scene - having only opened in late 2013. This is the London branch of the same name located in Paris - it brings a bit of Parisian cool to West London. Offering a whole manner of hair treatments and services, plus a beauty room downstairs - all your beauty needs can be met in one place.
Guild Hair, 261 Kings Road - Chelsea SW3 5EL
Radiance Beauty
Radiance Beauty, tucked away on Charlotte Place - a side street off Goodge Street, is another long-term favourite. Not only are the staff really friendly and very efficient, the location is convenient (next to Lantana cafe - an amazing spot for breakfast if you fancy a snack with your beauty routine). Plus they offer online booking, and offer daily £10 deals for services booked and taken on that day on their Twitter feed.
Radiance Beauty, 12 Charlotte Pl, London W1T 1SL
Muse of London
When I last visited this salon it was a Lisa Shepherd salon, but it looks like it's changed hands and been replaced with Muse of London. A lot of the same principles still apply - the colour bar/convenience concept being the main theme. This is a great destination to head to if you want a colour refresh on a budget. With a Root Bar service starting from just £15 (colour by the professionals, blow dry by yourself - make sure you remember to take your own brush!). You can also get walk-in appointments, or book online, which is a feature I love in a salon!
Muse of London, 24 Mortimer Street, London, W1T 3JP
That concludes five of the top salons to visit in London - always make sure you check out their website or Twitter feed for deals and offers, or just book in, and enjoy the pampering.
Which hair and beauty salons would you recommend in London? #GrouponGuide
____
Check out our London beauty deals.
BY: Jen Riley
Jen is the writer behind the London-based beauty blog, A Beauty Junkie in London. The blog was started back in 2009 and is exactly what it says - all about a beauty junkie who can't get enough of all things girly...and lives and works in London. Jen is equally as enthusiastic about many other things in life - including macaroni cheese, her two house rabbits, finding the perfect striped top or pair of ankle boots...and other slightly less shallow pursuits. Jen can also be found on Twitter and Instagram @beautyjunkieldn where she mainly shares insightful tweets or photos about lipgloss or what she had for lunch.