Top 5 Wedding Dress Shops in London
BY: Paula Holmes |
17 Nov 2014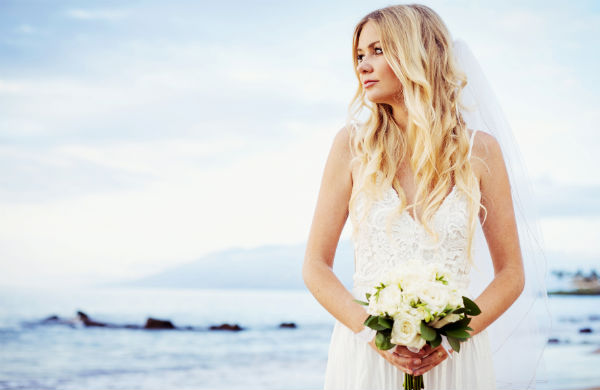 Once you've gotten over the excitement of being engaged, you have a wedding to plan. Normally, looking for the dress is the first port of call, so which wedding dress shops are the best? Pull out your scrapbook or Pinterest board, (we all know you have them) and get ready because here are the top five wedding dress shops in London. Monica whistle optional.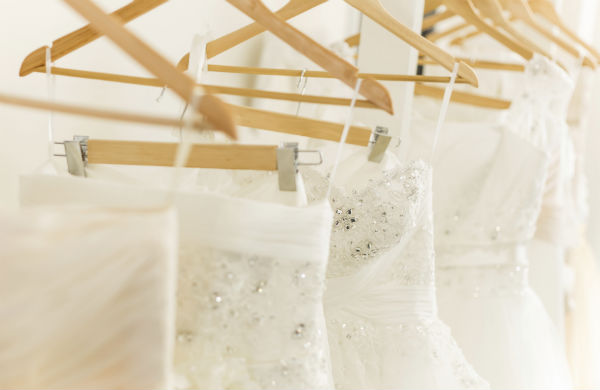 Mirror, Mirror
If you're based in North London then Mirror, Mirror is the wedding dress boutique to try. For over ten years, Mirror, Mirror have concentrated on creating exclusive bespoke designs and have dressed many celebrity brides including Zoe Ball and Amanda Holden. Mirror, Mirror have a selection of some of the best bridal designers such as Pronovias, Gemy and Cymbeline. Match your dress with some of the most stunning bridal accessories that they have in stock.
Mirror, Mirror, Angel, 56 Penton Street, London, N1 9QA
Halfpenny London
Kate Halfpenny is an award winning celebrity stylist and designer who in 2005 launched her own bridal and couture collection. Kate opened her flagship bridal store in 2013 in Bloomsbury, which sees her bridal creations split into four collections. Kate's dresses are elegant and adorned with lace. Walking into the shop makes you feel like you have stepped into a world of vintage couture. Try on as many dresses as you like as you enjoy a glass of champagne as you do. Appointments are a must.
Halfpenny London, No.10 Woburn Walk, Bloomsbury, London, WC1H-0JL
Pronovias
Pronovias have their flagship store just off Bond Street and also can be found in Harrods. They have a vast selection of beautiful dresses, so take a look online and get a feel for what you would like to try on. Ring up in advance if you have your eye set on a particular style to make sure it's in stock. Appointments are free and your stylist will take you through designs to understand what you are looking for. Pronovias also stock the coveted Elie by Elie Saab collection.
Pronovias, 94 New Bond St, Mayfair, London W1S 1SH
Candy Anthony
If you're after a vintage style, then Candy Anthony located under the Oxo tower is the place to go. Whatever era you're after you'll hopefully find it here. Go for a classic 50's shape that nips you right in at the waist or for a silk sash and bow belt. The dresses come in all manners of colours and prints - polka dot anyone? All styles are available in sizes 6-24 and take around 3-6 months to be made. Prices start at £795.
Candy Anthony, Unit 112-113 First Floor Courtyard, Oxo Tower Wharf, Bargehouse Street, SE1 9PH
Elliot Claire London
Elliot Claire is hidden away in the prestigious jewellery area of London in Hatton Gardens. The boutique is beautifully decorated inside and the sales assistants are very friendly and attentive. Specialising in made to measure and one off designs, you can choose from the selection in store or have something made just for you. There aim is to make unique styles for brides looking for something with a modern feel.
Elliot Claire, Colonial Building, 59 - 61 Hatton Garden, London EC1N 8LS
Related Articles
Top 5 Hair and Beauty Salons in London
A Local's Guide to Shoe Shopping in London
Vintage Shopping Across London
____
Browse our London fashion deals.
BY: Paula Holmes
Paula is the author of The LDN Diaries and for over two years has been writing about fashion, beauty and lifestyle in London. If you are wondering what to wear each season or what the latest must-have beauty product is, Paula will share this in her style guides and beauty reviews. Originally from Glasgow, she now lives in North London where she works as a freelance writer and social media professional. Paula is currently writing her first novel and can normally be found online shopping and enjoying a good cupcake...