Top 5 Whisky Bars in London
BY: Chris Pople |
3 Jul 2015
With your average London local pub hosting a more impressive range of single malts than a dedicated whisky bar would have done 15 or 20 years ago, the very best places have therefore had to step up their game significantly to stay ahead of the pack. So the following don't just serve good whisky, they also offer a particularly extensive selection, backed up by especially knowledgeable or enthusiastic service, that make them a must-visit destination for whisky lovers.
Boisdale Canary Wharf
Boisdale don't do anything by halves. This vast, sprawling place encompasses a cold seafood bar, a luxurious clubby steakhouse, a cigar terrace and a cabaret/live music venue, where part-owner Jools Holland has been known to appear some nights. But on top of all this, there's the unbelievably huge whisky list, a 45-page behemoth covering almost every whisky-producing country in the world, and the ability to have a bespoke tasting created just for you.
Scotch Malt Whisky Society
A best-kept whisky secret, the pleasant upstairs tasting rooms of the SMWS play host to what are surely the most fascinating tasting sessions in town. Perhaps even more enjoyable than the whisky itself (all intriguingly anonymised with just code names like 31.72 to identify them) are hilariously inventive tasting notes asking you to look out for notes of "doctor's medicine cabinet" or "lederhosen". Members only, starting at £61.50/year (well worth it).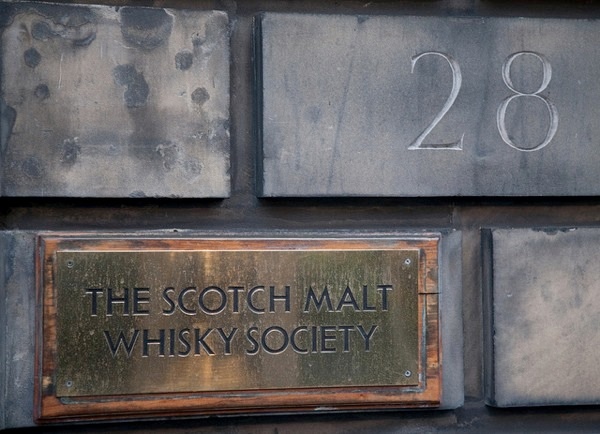 Image Credit: copiousfreetime, flickr
Lord Wargrave
Proving that an extensive whisky selection need not always be tied to members bars or a swish City location, the otherwise unassuming Lord Wargrave, just off Edgware Road, has 200 different varieties from all over the world, many at an extremely reasonable markup. There's a particularly strong showing of bourbon, which pairs incredibly well with the home smoked ribs from their American BBQ food menu.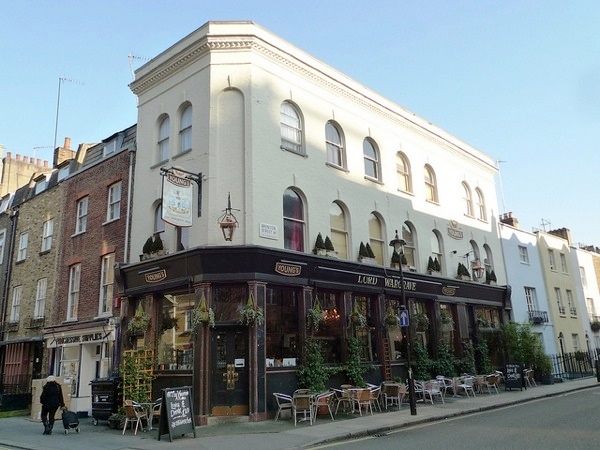 Image Credit: Ewan Munro, flickr
Athaenaeum
Whilst it's single malts that seem to be in favour with most people recently, the Athaenaeum can also boast a large selection of blends, and for that reason is a good place to discover joys such as the Chivas Regal Resolve, or the Antiquary 12yo, relative bargains thanks to their lower profile. The Athaenaeum also have a few "vatted malts", whiskies made from blending examples from different distilleries into an entirely new product.
The Britannia
Hidden around the back of Guy's hospital in quiet residential streets, you are very unlikely to accidentally come across the Britannia. But whisky lovers on a budget will travel from all over town to try one of 100+ varieties listed on their blackboards because there is hardly a better place to indulge your love of Scotch for so little money. The eclectic selection and lack of descriptions can be overwhelming, but staff are helpful and make a tasting session here all the more exciting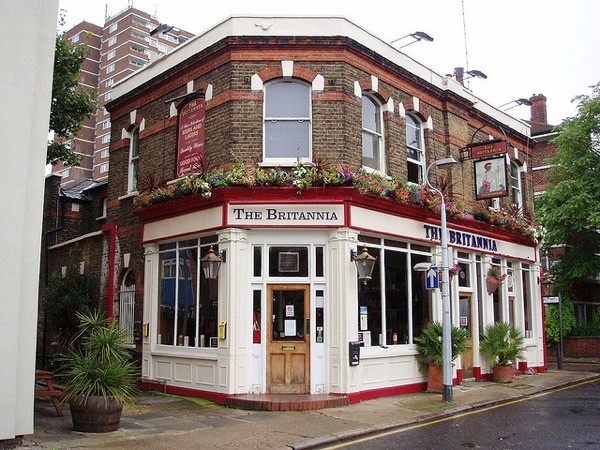 Image Credit: Ewan Munro, flickr
Related Reads
Where are the Best Beer Gardens in London?
Quirky Bars in London - The 5 Best Pubs
____
Browse our deals for bars in London.