Where are the Best Beer Gardens in London?
BY: Rejina Sabur-Cross |
21 Jul 2014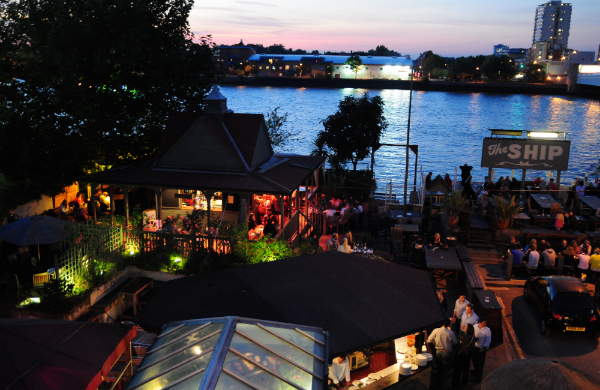 Summer in the smoke just wouldn't be the same minus the Great British Beer garden. All across town, as soon as the sun emerges we Brits like nothing more than to while away our sun-kissed afternoons with friends in a pub garden. But where are the best beer gardens in London? I grilled Osh, general manager of The Ship in Wandsworth (and purveyor of alcohol from the age of 18) about the elements that go towards the making of a great beer garden.
Tell us about The Ship in London
"The Ship in Wandsworth is both a pub and a busy riverside restaurant. The beer garden has a vast wooden decking area, a heated covered pergola area and we also have three booths which have their own televisions. We have an outside bar called "Doolali" and the barbecue is open everyday from midday until 10pm. The garden is also suitable for wet weather as the pergola is a covered wooden structure with heaters. We can pretty much cope with all elements."
What makes The Ship a great beer garden?
"We would definitely recommend the Ship beer garden at sunset as the sun sinks beyond the banks of the Thames right next to Wandsworth bridge. We attract all ages but mainly trendy professionals. The outside area can really feel like you're away on holidays with a real summer vibe. With an annual Scotch egg challenge, a comedy quiz night, live bands and legendary Sunday roasts, it's easy to see why it's such a popular place."
What other beer gardens would you recommend in London?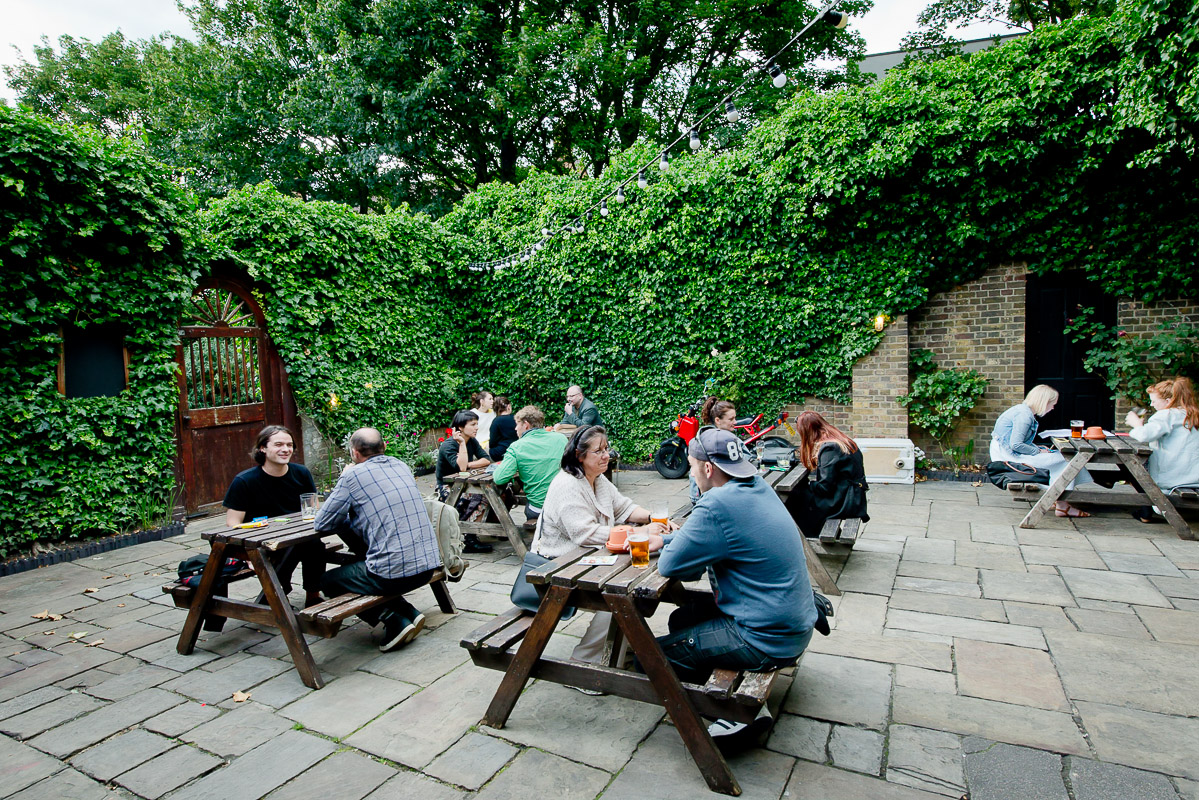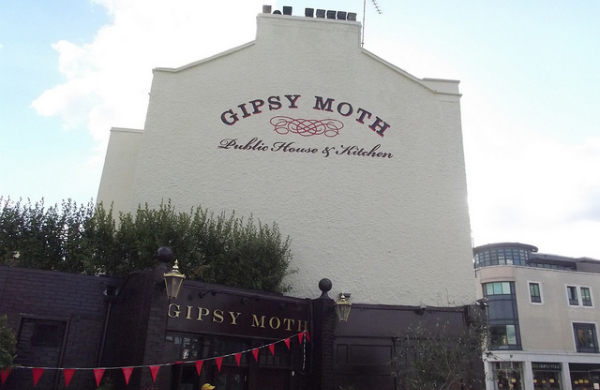 "The Albion pub which boasts a terrific food menu including treats like Hansen and Lydersen smoked salmon with fennel creme fraiche, or whole suckling pig with all the trimmings. On Sundays they do a roast Romney Salt Marsh Lamb rump and no visit is complete without trying their killer sticky toffee pudding."
"The White Hart in bohemian family-friendly Stoke Newington is also known as the local's local. The beer garden is huge and usually rammed on a Sunday. When the weather's hot they fire up the barbecue and also do a very popular budget friendly Sunday lunch."
"If you're over in Greenwich, the Gipsy Moth, Cutty Sark has a huge beer garden, with seating for 200 which can be covered if it rains. They also have al fresco bbqs and serve great seasonal food including salt and pepper squid with lime mayonnaise, posh mushrooms on toast or handmade West Country beef burgers. Another lovely beer garden to check out if you're south of the river is The Magic Garden in Battersea where they have regular live bands and excellent food. The garden has a very cosy large covered gazebo, full of sofas and armchairs so they're fully prepared for the inevitable July downpours."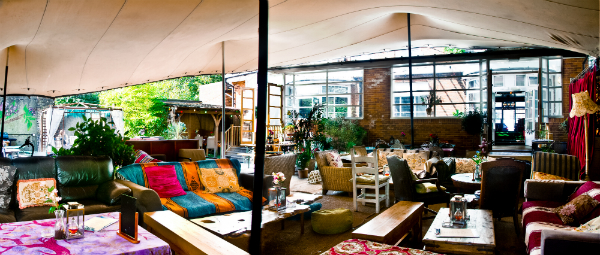 Photo Credit: Matthew Organ
You have you beer garden, now enjoy your beer!
So whether it's child friendliness, river side views or just an excellent Sunday roast you're after, whichever part of the capital you find yourself in and whatever the weather, there's a beer garden in London and a frosty pint out there with your name on it.
Where are your favourite beer gardens in London? Tweet us! @Groupon_UK #grouponguide
Photo credit: Gipsy Moth by Elliot Brown, flickr
Related Reads
After all that beer drinking in the sun you're going to need some soakage!
No More Dodgy Kebabs - Late Night Eateries That Are Worth Staying up for
Doing it Well - Four Burger Chains Who Will Blow Your Socks off
Five of the Best for a Pizza in London
And for the morning after...
The Best Hangover Cures in The Smoke
___
Deals for bars in London.
BY: Rejina Sabur-Cross
Click here to read more articles by Rejina..Rejina Sabur-Cross is a blogger and freelance food writer. She started Gastrogeek back in 2009 and has written for various publications including The Guardian, Fork Magazine, Eat Me Magazine, Le Cool, Blogosphere Magazine, Channel 4 Food, Fire and Knives and BBC Good Food. She's been featured in Red Magazine, the Evening Standard, The Independent, Olive Magazine, Waitrose Kitchen and more recently in the Sunday Times Magazine as one of the UK's top food bloggers. She's judged the Brick Lane curry competition, dined on bull's pizzle pie on Jimmy and Jamie's Food Fight and judged dishes for "The Perfect" on the Good Food Channel. Her first book "Gastrogeek" is out now. Click here to read more articles by Rejina..