Where to Eat in London in the Summer
BY: Natalie De Luca |
30 Jun 2015
The London food scene is ever changing and the summer is a particularly good time for it as it means we can eat outside, yay! With this in mind, and with a promise to keep your fingers crossed for sun, read on for my pick of interesting outdoor eats in London this Summer -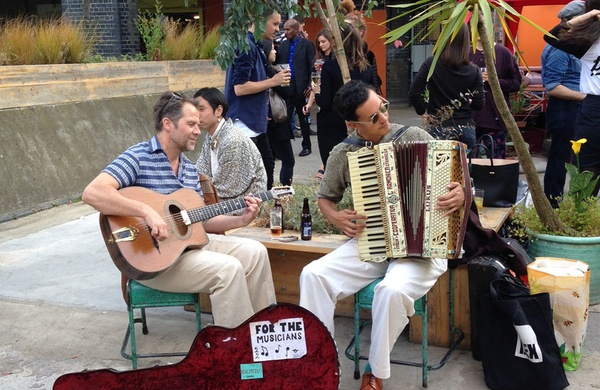 Summer Tales
From Thursday to Sunday each week throughout the summer, Summer Tales is bringing a host of great food vendors together. With the likes of Burger and Lobster, Pizza Pilgrims and Forza Win you'll be spoilt for choice. There's deck chairs and hammocks bringing a taste of the beach to Shoreditch, I hope you're keeping your fingers crossed...
Dockside Diner
Four very different cuisines will be taking over at the Doodle Bar in Battersea every Saturday until mid September with Dockside Diner. Whether you fancy a taste of the Caribbean or an Argentine Steak, head to one of these ticketed events for a long and enjoyable lunch. There'll be live music and food will be served on what those in the know affectionately refer to as The Doodle Bar Beach.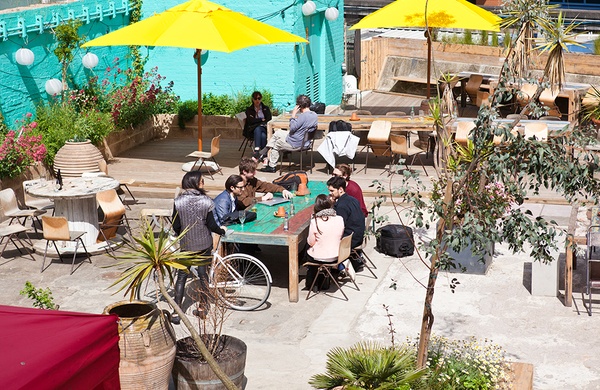 Pop Brixton
If you thought Brixton couldn't be anymore of a foodies paradise, well, quite frankly, you were wrong. Enter Pop Brixton, which opened at the end of May and is playing host to a vast array of food vendors, in Shipping Containers no less. From Fancy fish and chips, Vietnamese salads and summer rolls, Jerk chicken and Pintxos, the only problem you'll face when visiting Pop is deciding what to eat, oh that and finding a seat. With drinks on offer too and a license till Midnight at the weekends, it's a great place to while a way an enjoyable few hours.
London Riviera
They claim to be bringing a touch of both Miami and the French Riviera to the south side of Tower Bridge, with London Riviera now this may well be fantastical but we can't help but admire their attitude. What we do know is that you'll find both a whole host of events such as live music and free film screenings alongside a pop up bar and kitchen. If you go online and join the "Pineapple Club" the first cocktails on them.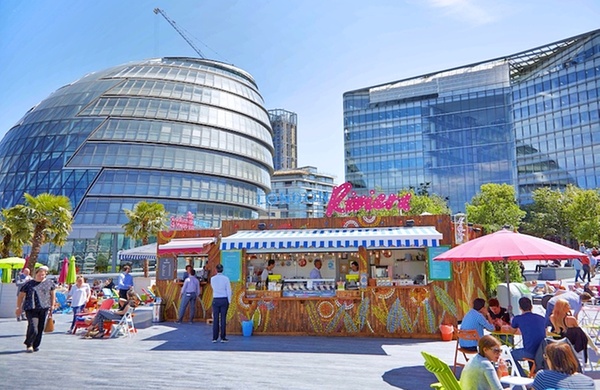 Streetfeast
No round up of outdoor eating would be complete without a mention of Street Feast, you could say they're pioneers in their field. This summer they bring us not one, not two but, you guessed it, three fantastic venues. Model Market is representing for south of the river for the second year running and is giving many their first reason to visit Lewisham. There's also Dalston Yard which Time Out have dubbed "The Street Market that knows how to party". Last but by no means least, Dinerama arrives in mid June and will be open 5 days a week.
Related Reads
Take the Plunge in one of London's Lidos
Best Places in London for Outdoor Drinking
____
Browse our deals for restaurants in London.
BY: Natalie De Luca
Natalie De Luca is a life long Londoner and editor of the South London Blog. Started in 2012 out of a desire to explore new places and share these discoveries for others to enjoy. The South London Blog was awarded the 'Highly Commended' prize at 2014's UK Blog Awards.