Where to See Live Music in Glasgow
BY: Lisa Marie Ferla |
19 Nov 2014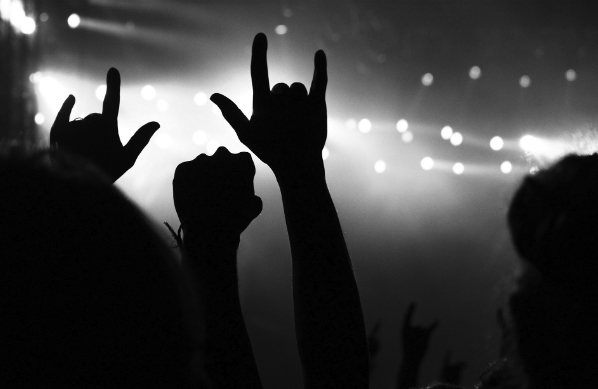 It's a long-standing joke that touring bands will always credit the last place they played as having the friendliest and most responsive crowds - but when they're talking about Glasgow, they tend to be more likely to mean it. My home city's place in history as the home of live music is hard to dispute and its venues, from the iconic Barrowlands to the world-class, skyline-shaping new SSE Hydro, pretty much unbeatable.
But as great as those rooms are, they aren't where legends are formed and new favourites discovered. Forget the weekend: Glasgow is the sort of city where you can enjoy a decent pint, some excellent banter any night of the week and, for just a couple of quid, take a chance on some new talent. Here are five of my favourite venues for spur-of-the-moment live music in Glasgow.
Bloc
For late night, lo-fi and usually messy fun, Bloc tends to be hard to beat - you'll find bands and DJs on until the wee hours every night of the week and entry is usually free. Combine this winning formula with great pizza and a bar that serves 88% proof Balkan vodka and you're guaranteed a great night out. On Mondays you'll find Slow Club, Bloc's lo-fi acoustic night; while the venue is also home to the ever-evolving "people's orchestra", Blochestra.
117 Bath Street, G2 2SZ
(Read more about Bloc in Buckfast Ice-Cream and Bloc-Rocking Pizzas at BLOC+ Bar)
The Glad Cafe
Arguably the heart of the city's blossoming Southside, the Glad Cafe is a social enterprise which ultimately plans to plough profits into affordable music lessons for local people. Both a cafe and a venue, the Glad offers great coffee and freshly-prepared seasonal food during the day before switching to a cosy bar at night - and as well as great gigs, its venue space frequently offers film, theatre, comedy and talks.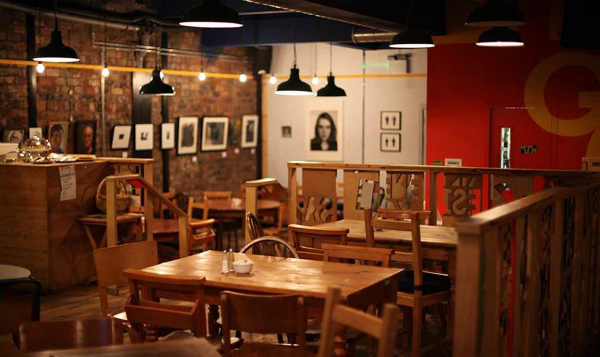 1006A Pollokshaws Road, G41 2HG
King Tut's Wah Wah Hut
No rundown of Glasgow's small venues would be complete without a placing for the legendary King Tut's - repeatedly voted best small venue in the UK not only by biased Glaswegians, but by the likes of Radio One and the NME. Few mid-sized bands tour the UK without a night on its hallowed stage, while a support slot in front of an excited hometown crowd is a right of passage for smaller bands. Downstairs in the bar you'll find Tut's own lager, courtesy of the local WEST Brewery, and an unexpectedly classy food menu.
272A St Vincent Street, G2 5RL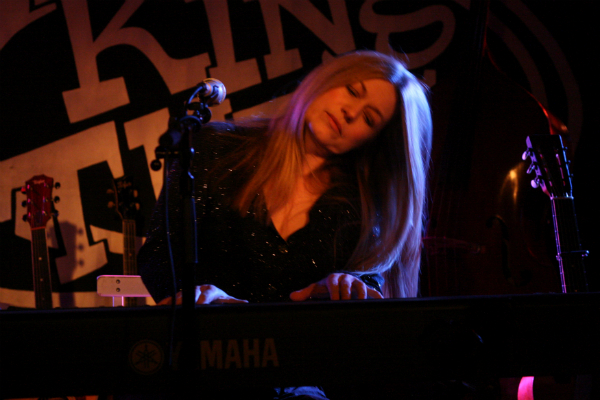 Nice n Sleazy
Bar, venue and home of both the finest jukebox in Glasgow AND Buckfast cocktails - Nice n Sleazy has it all. The sweat that drips from the basement's ceiling is as much a part of its charm as the graffiti in the toilets, but if you're after something a little more tasteful you'll find the city's best-known acoustic open mic night there once a week.
421 Sauchiehall Street, G2 3LG
Stereo
Upstairs it's a vegan restaurant which serves food so tasty you won't even notice; downstairs it's a 300-capacity venue hosting both local and international acts of the sort you'll find to the left of the dial. Located in a lesser-known Charles Rennie Mackintosh building a mere stone's throw from Central Station, Stereo is the city centre's best-kept secret - while its sister venue the Old Hairdressers, on the other side of the lane, is fast gaining its own reputation as an eclectic performance space.
20-28 Renfield Lane, G2 5AR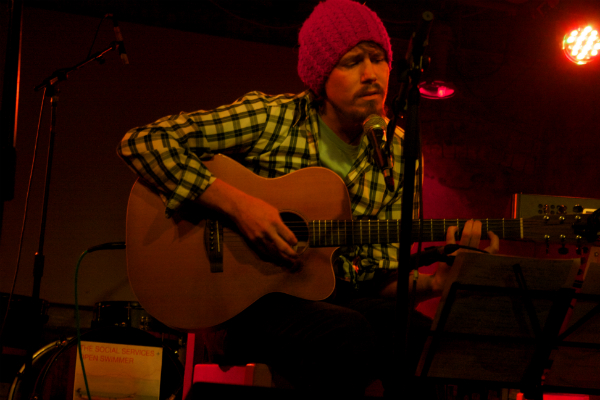 Related Reads
Making Their Own Kind of Music: Glasgow's Best Independent Record Labels
Chart Botherers: Five of the Best Glasgow Acts
Scottish Opera – Know Your Aria From Your Elbow
____
Find a deal for things to do in Glasgow.
BY: Lisa Marie Ferla
Having started her first 'online journal' in 1999, Lis has been blogging since before there was a word for it - something that The List magazine recognised her for in 2011 when it included Last Year's Girl in its top 10 Scottish websites. When she's not at the day job or freelancing as a music journalist, she blogs about the important things in life: baked goods, Bruce Springsteen and pop-culture-meets-feminism.