Winter Nails - Top Colour Picks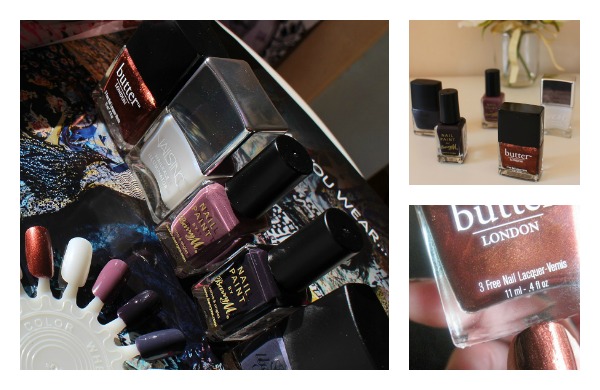 I love winter nails and always look forward to my first winter mani of the year. Of course you can wear any shade, any season, but I'm always instinctively drawn towards vampy nail colours once the cold nights draw in. If you're looking for nail polish ideas, the winter nail colours that are trending are...
Barry M's Vintage Violet
Nothing says winter nails like a plum mani and my absolute favourite new release is Barry M's Vintage Violet . This muted, dusky plum is easier to wear than a full on dark plum. Chic by day and sophisticated by night, I've had so many compliments on this one. Plus it's only £2.99! (Superdrug/Boots)
Butter London Shag
Butter London Shag (yep, it's really called that) is basically falling winter leaves bottled. A glorious metallic russet shade, this leaves finger tips looking like they've been dipped in bronze leaf - as in gold leaf, but bronze - does that even exist? It does on my finger nails! (Avoca/Boots)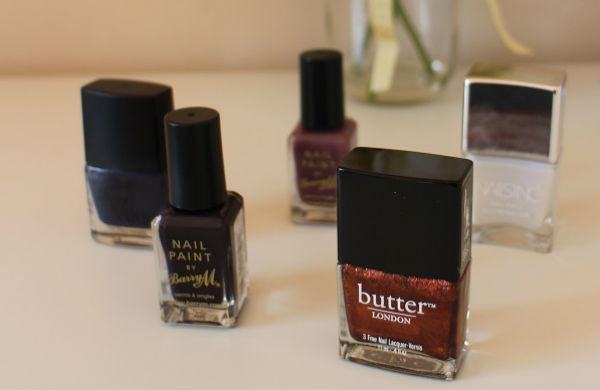 Nightshade
For full on vamp, one of my favourite winter nail colours is Nightshade by Barry M. It's the perfect rendition of is-it-or-isn't-it-black? Nope, it's much more sophisticated than straight-up black and glossy to boot: vamp!
Sleek's gel-effect polish in Trance
Navy or grey is really popular right now and Sleek's gel-effect polish in Trance falls somewhere in the middle - a blue-grey / grey-blue that works with any outfit. Guaranteed to attract disapproving glances from my mother (don't let that put you off). (Superdrug)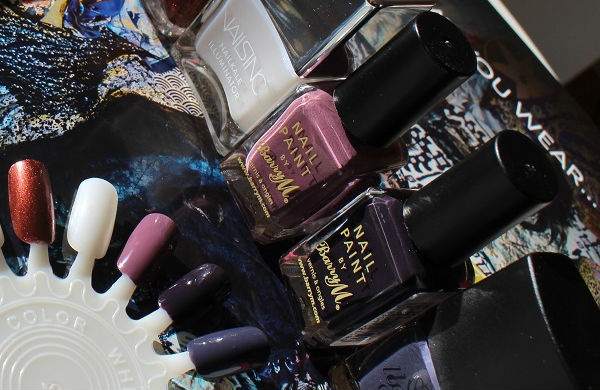 Nails Inc Bright Street
After all that darkness we crave a little light, for which nude shades are the go-to. Finding the right nude shade to match your skintone (in my case, Casper) is no mean feat. Nails Inc Bright Street is an illuminating polish that contains nail-nourishing kale (yes, the green vegetable) and has a slight mystical element to it. It can also be used as a top coat over any colour of your choice. (House of Fraser)
Related Articles
Mani Tips: Long Lasting Nail Polish
Matte is Where it's at - Get the Matte Make-up Look
____
Want a winter main? Find a deal for nail salons in Belfast.
BY: Nic
Nic is a Belfast beauty blogger, freelance writer and mum, with a penchant for Chanel lipstick, shopping & strong coffee. As editor of Strawberry Blonde Beauty, she helps steer women through the beautysphere with reviews, tips and the lowdown on the latest releases. Nic loves exploring Belfast's thriving cultural scene and agrees with Dorothy that there's no place like home.