Where to Watch the World Cup in Glasgow
BY: Laura Pearson Smith |
4 Jul 2014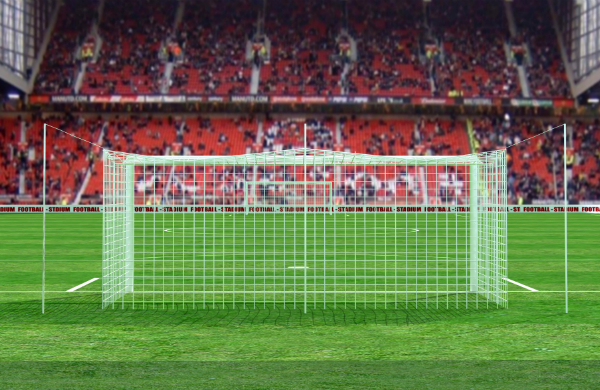 If you are a football fan, there is nothing better than watching the game with fellow enthusiasts over a pint or two, and Glasgow is a football-mad city. Several Glasgow pubs and bars have gone World Cup crazy, making them the perfect places to enjoy these exciting matches with lots of themed twists.
Munros
Munros is a unique craft ale pub in Glasgow's West End, and is showing a host of World Cup games on their screens, including the all-important final on July 13th. Their website carries the schedule so you know when to pop down. Munros also has a host of World Cup snacks on their menu at just £3 each, or 4 for £10- including mozzarella sticks, stuffed jalapenos, cheese nachos and BBQ chicken wings. If you fancy something bigger, their main courses (such as hot dog & fries) are only £5 Monday to Friday. This is a great choice if you want a relaxed and chilled-out viewing experience.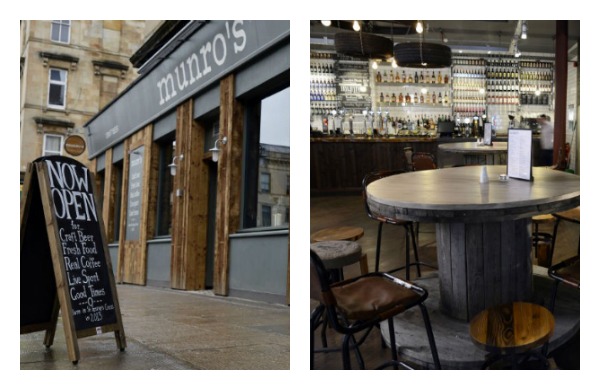 Walkabout
Next up is Walkabout. This huge Australian-themed bar and party venue in the city centre has so many screens that you can practically bag one for yourself, they also have a big screen if you prefer the action cinema-style. There's a carnival atmosphere, and they've given their food a Brazilian twist, including new themed cocktails and flatbreads. Pre-booking a table will guarantee you get an amazing experience, and that World Cup wristband will get you two drinks on entry.
Waxy O'Connors
You can also have a World Cup viewing party Irish-style at Glasgow's Waxy O'Connors' in Merchant City. They have three floors with six different bars. These guys know how to have fun. The pub is decked out in wood and looks like a gothic cathedral inside. The menu is varied, with sharing dishes- such as the Waxy platter for £12.90 (fish cakes, chicken strips, potato wedges, filo prawns and garlic bread with dips)- making great during-game snacks.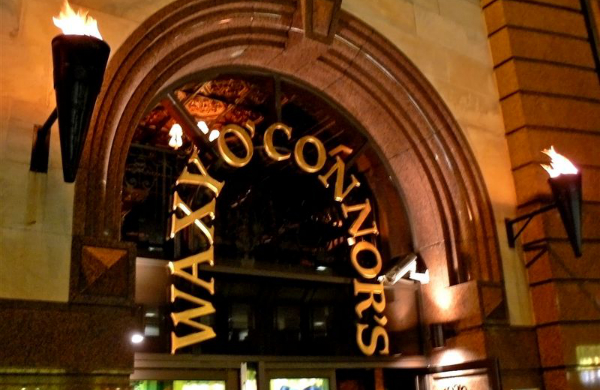 Boteco Do Brazil
Finally, when that starting whistle blows, you could be settled down at a table, pretending you are in Brazil, at Brazilian venue Boteco Do Brazil on Glasgow's Trongate. If you can't make it to the heart of the action yourself, this is the next best thing. It's advised that you book your table here so you don't miss out. There's Brazilian drinks on tap, and from Sunday to Wednesday, all cocktails are just £3.50. They also serve all-day tapas of traditional hot Brazilian snacks from just £3.45 each. You can order a whole bunch and get cosy for the night with your best mates.
The World Cup only happens once every four years, so get out there and watch it in style. Save your living room for the local county final. This summer, it's about living it large carnival style!
Where will you watch the World Cup in Glasgow? Tweet us! @Groupon_UK #grouponguide
Check out our deals for bars in Glasgow.
BY: Laura Pearson Smith
Laura Pearson-Smith is from Glasgow's Southside. She is a lover of luxury, yummy food and all things pretty. She founded, and is editor of luxury travel online magazine Stylecation, and blogs at her own lifestyle blog A Life With Frills. She has written countless fashion, beauty and travel articles for various publications including The Huffington Post. If you want to know the best Chinese restaurant in Glasgow, where to get a vintage Chanel handbag or the city's best facial, she's your girl.