6 Very Serious Things You Need To Consider When Choosing Your Christmas Jumper
BY: Paula Holmes |
1 Dec 2014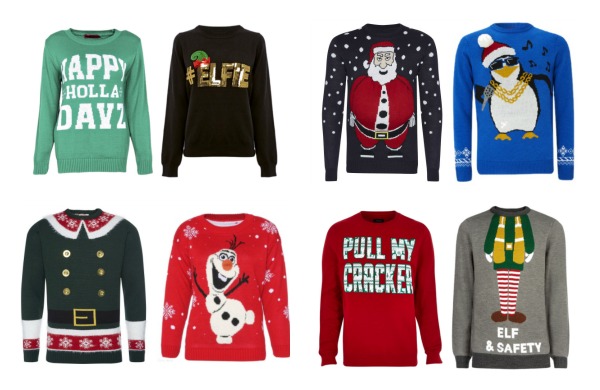 Christmas jumpers have become such a phenomenon that there is now going to be a Christmas Jumper Day. Announced by Save The Children, it takes place on December 12th. This means you'd better be ready. Buying Christmas jumpers is serious business so here are six things you need to consider when choosing yours...
1. Flashing Lights
Nothing says you're serious about Christmas jumpers like flashing lights. Light up Christmas Jumper Day with this flashing Christmas tree from Peacocks £18. The lights are powered by a battery pack, which is hidden in the inside of the jumper. The pom-poms add a nice 3D effect too. Guys can choose this similar men's version from George at Asda £14.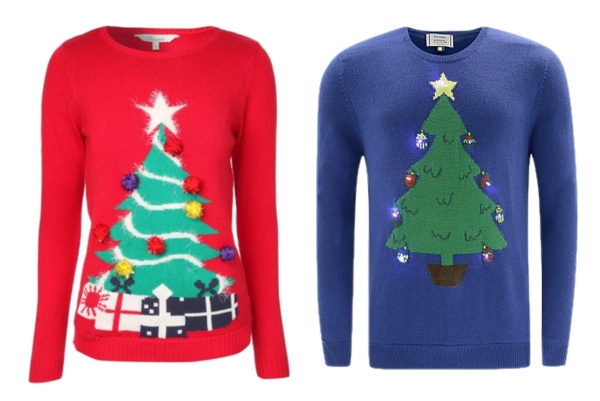 2. Singing
Yes, you can buy Christmas jumpers that sing. Wiggle his belly like a bowl full of jelly with this 3D musical Santa jumper £12 from Primark to make the music play. If Santa isn't for you then how about a singing penguin jumper? This blue jumper from Burton's menswear £17.50, has a penguin that really sings. Just press the button on the front and let him sing away your favourite Christmas carols.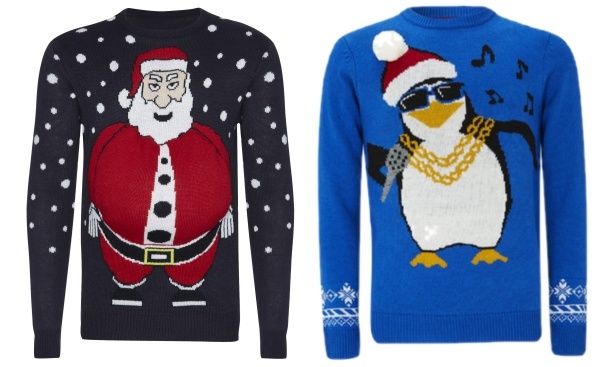 3. Glitter
On Christmas Jumper Day, sequins and glitter will not be out of place. Marks & Spencer have this cute penguin jumper £35. The penguins are sequined and the jumper itself is lovely and fluffy. If you want something a little bolder, try this sequined black jumper from Fashion Union £15. It has sequins all over the jumper and a large Christmas pudding design on the front complete with 3D berries.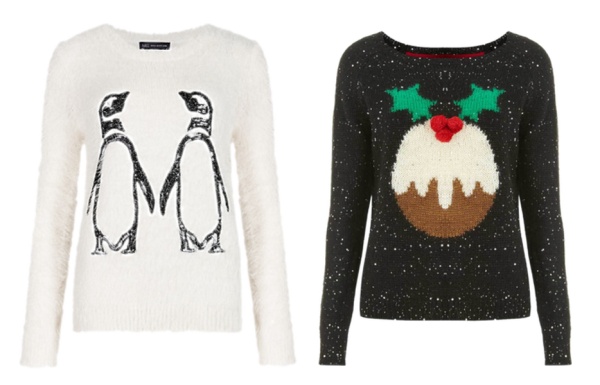 4. Slogans
If you want to make a statement, let your jumper do it for you. Guys can go for something cheeky like this River Island 'Pull My Cracker' £28 or if you are more of a comic how about this New Look's Elf & Safety jumper £19.99 complete with already made elf outfit. For ladies how about this Fashion Union sequined '#Elfie' jumper £20 or Boohoo have come with 'Happy Holla Dayz' £12.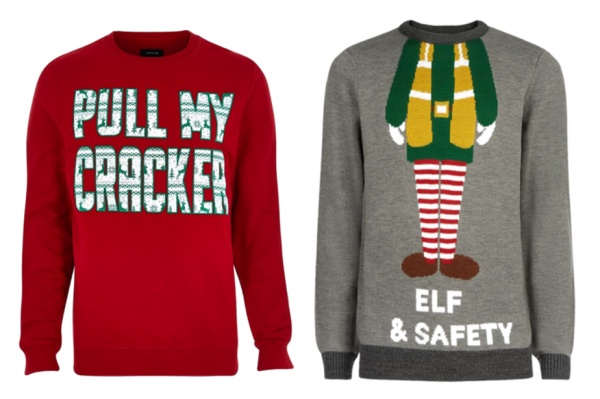 5. Simplicity
If you want to keep it plain and simple, there are plenty options to choose from. Per Una have an embroidered robin jumper £35 which is a lovely classic design or choose a simple holly leaf design like this simple cosy jumper from Dorothy Perkins £26.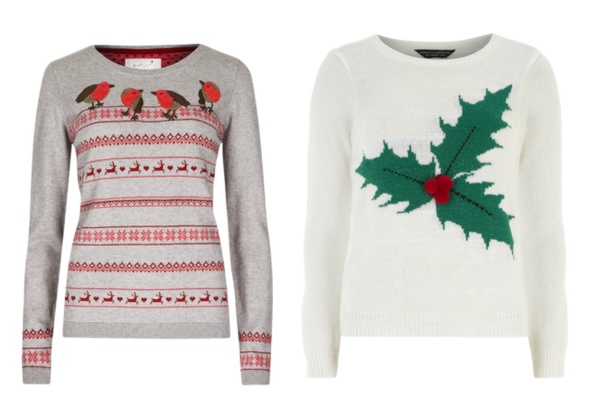 6. Novelty
Because wearing a Christmas jumper is not a novelty in itself, you should consider this Elf jumper £12, which will make sure you look just like Santa's little helpers. One of this year's biggest films was of course Disney's Frozen and Olaf the snowman is recognisable to children all over the world. This Olaf Christmas jumper for £14 will bring Christmas cheer to any family household.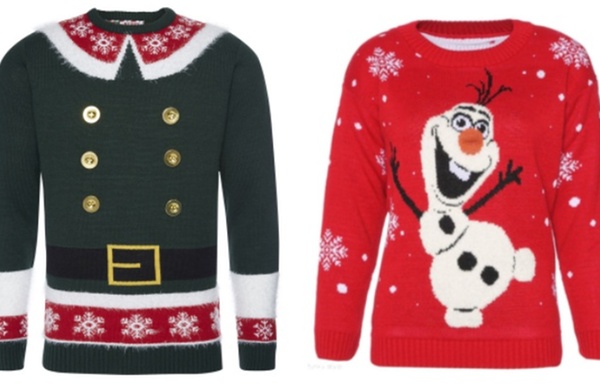 Related Articles
Things to Do in London at Christmas
____
Get Christmas gift ideas.