GROUPON GUIDE TO MANCHESTER
Cash, Cheque, Credit Card – Small Plates
BY: Sarah Tarmaster |
18 Apr 2014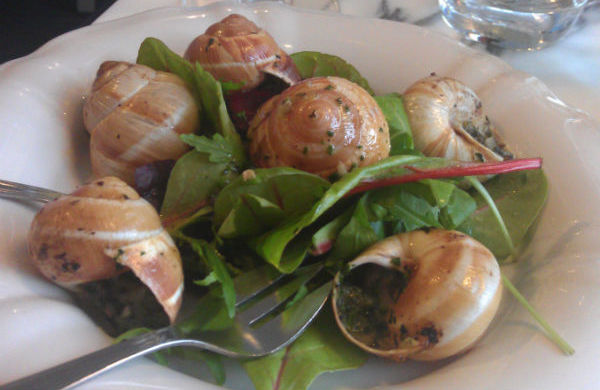 Whether you're a light luncher, drastic dieter or just like grazing the day away, Manchester is a city full of small dishes for eaters on every budget.
Cash – Superstore NQ
One of Manchester's newest openings - from the guys behind the well-known, well-loved
Banyan Tree
 - 
Superstore
mixes New York bar style, British food and an injection of spice to bring you lively, energetic and surprisingly brilliant dishes. Grey walls, stripped wood and an open kitchen are enhanced by a well-stocked bar and chefs that aren't afraid to take some chances. The best value and most innovative dishes are to be found on the five for £20 menu - the portions are large enough for five 'small' dishes to feed two with a side order of fries (always order the fries over the chips). One of the best dishes is the bone marrow - not many places are brave enough to have this tasty dish on the menu and it's great to see somewhere in Manchester willing to use the whole of the animal, rather than just the choice cuts. I'd also recommend the arancini – instead of the usual risotto, they've replaced it with a creamy, spicy chicken biryani, much better in my opinion. The winning dish is the pork cheeks on spiced lentils and celeriac – a clever layering of flavours which is subtle, warming and down-right brilliant.
Cheque – San Carlos Bottega
Housed on the second floor of premium shopping store Selfridges, and looking out over Exchange Square, the
Bottega
oozes sophistication, especially from its white marble and duck-egg-blue leather interior. The menu takes inspiration from the Venetian concept of chicetti (chee-kett-ee), or small plates. It's mainly Italian, combined with French influences – a pleasing balance of warm Mediterranean flavours that are supported by an incredibly proficient kitchen. Plates are sent out when they're ready and six are more than enough to feed two. Try the snails, there are not many places serving them in Manchester and they're cooked most delicately, so they're soft and succulent, rather than the little rubber chewing stops you usually find. The tuna tartare and the bouillabaisse are the Bottega's stand out dishes. The light preparation highlights the freshness and quality of the ingredients – simple, yet stunning, very much like the Bottega itself.
Credit Card – Australasia
Located under a stunning cantilevered building in Spinningfields,
Australasia
's only visible part above ground is its small, glass, triangular entrance, reminiscent of a much smaller Louvre. What is located below is far from a stuffy gallery or a dark dungeon – white walls, plenty of light and a calmly frenetic kitchen behind a wall of glass make Australasia a pleasure to eat in. Combining Australian cuisine with Pacific Rim flavours, there's a huge emphasis on light, spice and seafood.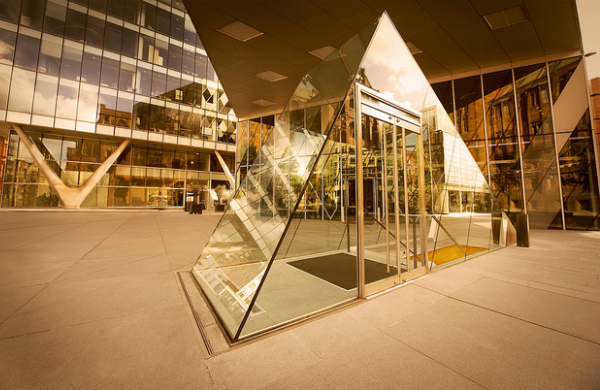 Ignore the larger dishes and settle in the light bites/sushi section – the overall quality is better and it gives you the opportunity to try more. The posh surf and turf of hand dived scallop with honey glazed pork and the BBQ lamb cutlets are a smoky delight that you shouldn't miss either.
Image Credit: Australasia Restaurant - Duncan Hall, Flickr
Have you been to any of these places? Let us know what you think!  
@Groupon_UK
#grouponguide
 #Manchester ____ Check out all our
Manchester restaurant deals
BY: Sarah Tarmaster
Sarah Tarmaster has been eating and drinking her way round Manchester for the past 12 years and has been writing about it for the past four. Sarah started the blog North West Nosh to shout about what's great in the North West and because she suffers from that common British phobia, complaining in restaurants. When's she's not planning where to eat, eating, cooking or recovering from overeating, Sarah can be found putting on street food events, yomping round the countryside or crafting something; she rarely sits still, which is good considering how much she consumes.